Si Spurrier writes;
This episode's crop of Remake/Remodel favourites. Instructions went as follows:
"Fantomah is a mysterious godlike being who protects the jungles of Africa. She has vast magical power, to the point of being practically omnipotent, and can transform herself into a frightening blue phantom/skeleton creature as well as a floating skull with blonde hair… Fantomah often sentences her enemies to bizarre and brutal punishments."
So: Sadistic she-warrior with godlike super-powers, blonde hair, a penchant for turning into a blue skull, and an active interest in protecting the Jungle from unlikely scallywags. Go!
@Dirtbag_Kingdom —

@Gnilleps —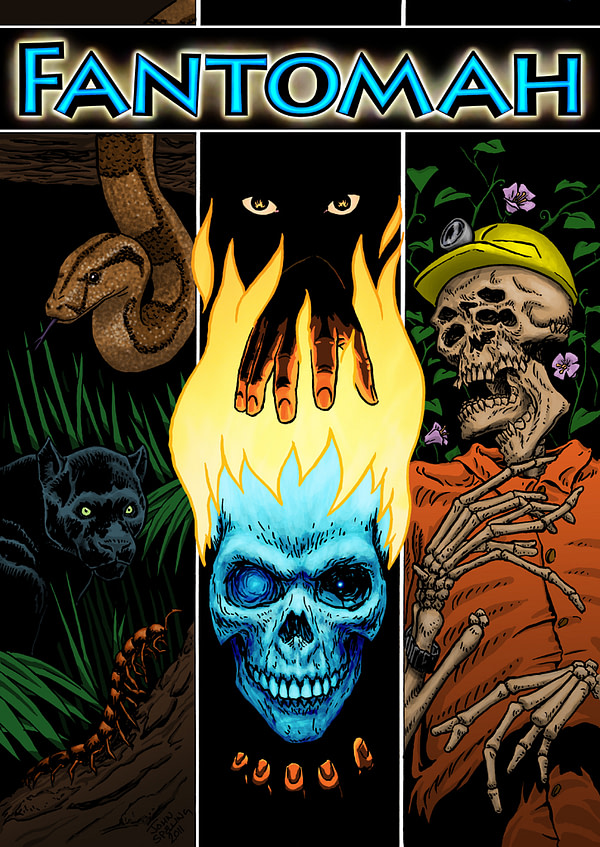 @Axel Medellin —

@Mojokingbee —
@evilgeorge —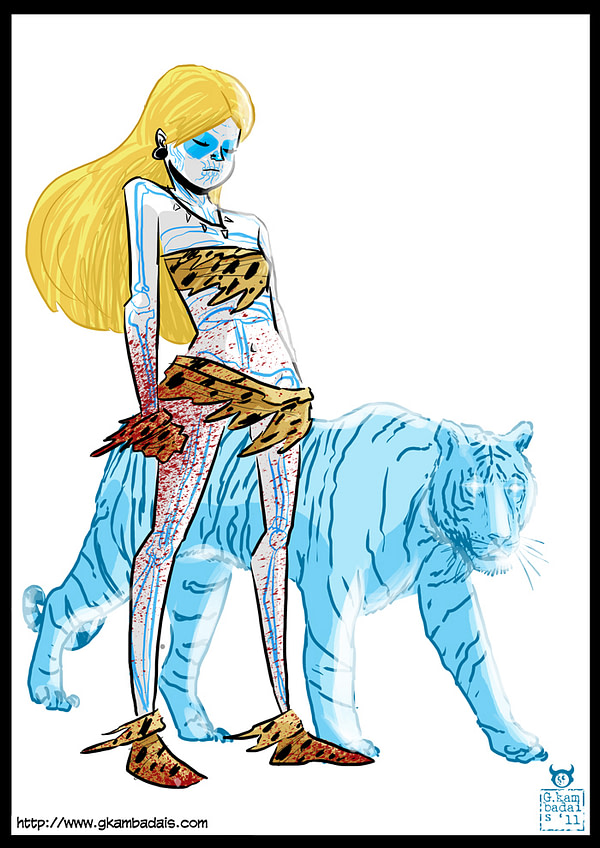 @SimonFraser —
@Tim Hamilton –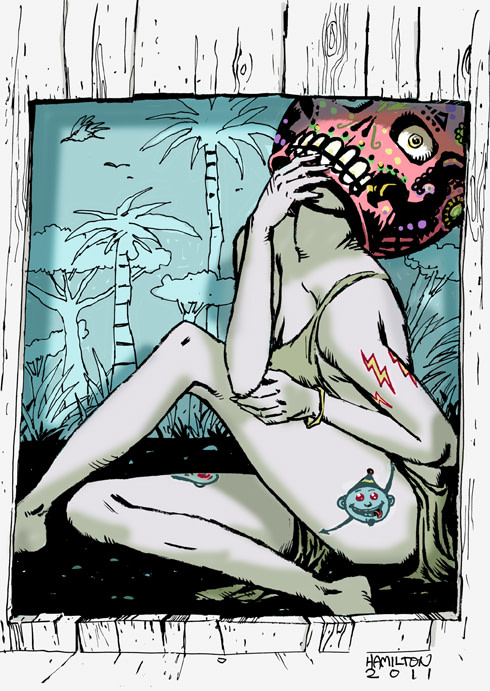 @Paul Sizer —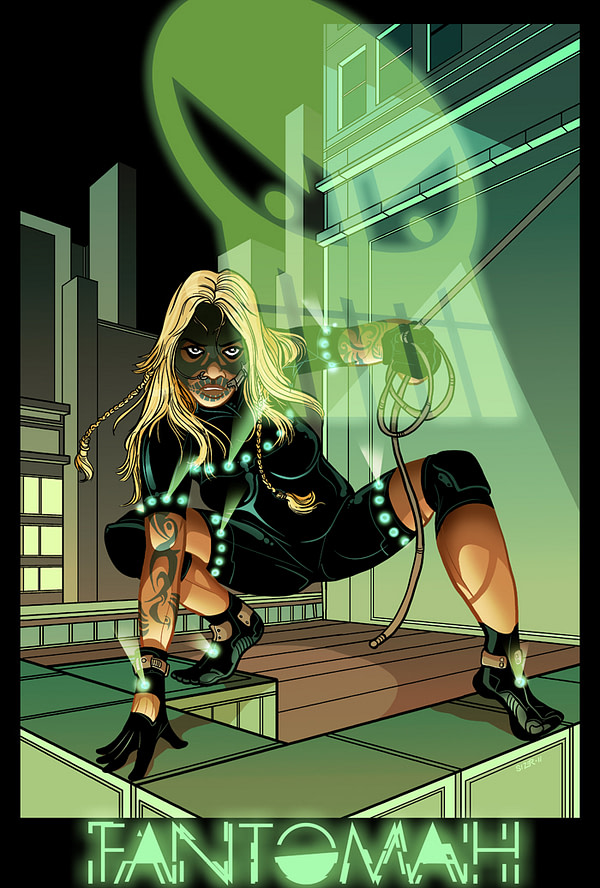 And for any artists – pro or amateur – who fancy a crack at the new challenge (and it's a tough one), the new thread is already open: