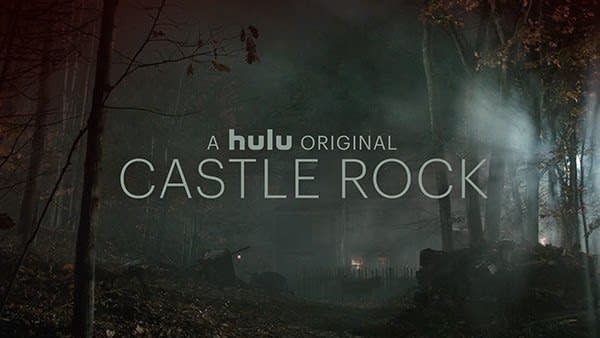 Welcome to this edition of Castle Rock Rewind, as we look back on our review of the inaugural season's fifth episode of Hulu's horror-drama anthology series, 'Harvest.' Spearheaded by J.J. Abrams, Stephen King, Sam Shaw, and Dustin Thomason, Castle Rock combines elements from a number of King's works into a "shared universe" narrative based around the famed (and infamous) fictional town. Andre Holland, Bill Skarsgard, Melanie Lynskey, Sissy Spacek, Jane Levy, Scott Glenn, Terry O'Quinn, Chosen Jacobs, and Allison Tolman headline this season's cast.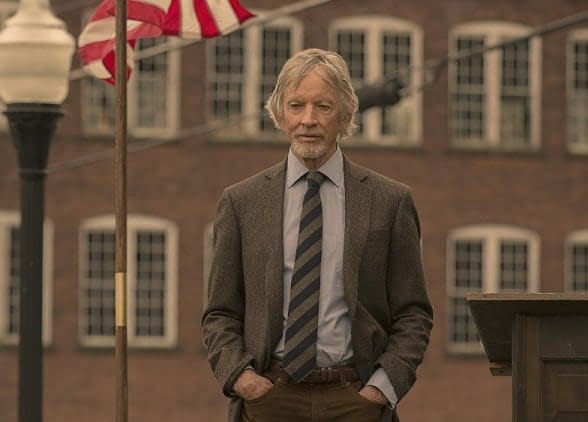 In my review of previous episode 'The Box,' I mentioned that it was time for the series to start moving the overarching narrative forward a little faster: wasn't looking so much for questions to be answered, but for the mystery to evolve and deepen. Well, they listened. From Jackie Torrance's (Levy) quality time with "The Kid" (Skarsgard) and Molly's (Lynskey) "wrong" feelings about him, to essential Lacey (O'Quinn) and Henry (Holland) flashbacks, this episode really got the ball rolling.
So as Pangborn (Glenn) ponders "The Kid's" offer and wildfires close in on Castle Rock, take a few minutes to get yourself up-to-speed with our review of 'Harvest' (and make sure to check out our first set of reviews here and here); followed by some episode insights from Shaw and Thomason:
Castle Rock s01e05 'Harvest': A stranger comes to town; Castle Rock honors Sheriff Pangborn.

A psychological-horror series set in the Stephen King multiverse, Castle Rock combines the mythological scale and intimate character storytelling of King's best-loved works, weaving an epic saga of darkness and light, played out on a few square miles of Maine woodland.

The fictional Maine town of Castle Rock has figured prominently in King's literary career: Cujo, The Dark Half, IT and Needful Things, as well as novella The Body and numerous short stories such as Rita Hayworth and The Shawshank Redemption are either set there or contain references to Castle Rock. Castle Rock is an original suspense/thriller — a first-of-its-kind reimagining that explores the themes and worlds uniting the entire King canon, while brushing up against some of his most iconic and beloved stories.

From J.J. Abrams' Bad Robot Productions (Star Wars: The Force Awakens, Lost), best-selling author Stephen King and executive producers/writers Sam Shaw and Dustin Thomason, Castle Rock stars André Holland (Moonlight), Melanie Lynskey (Togetherness), Bill Skarsgård (IT), Jane Levy (Suburgatory), Sissy Spacek (Carrie), Scott Glenn (The Right Stuff), Terry O'Quinn (Lost) and Chosen Jacobs (It).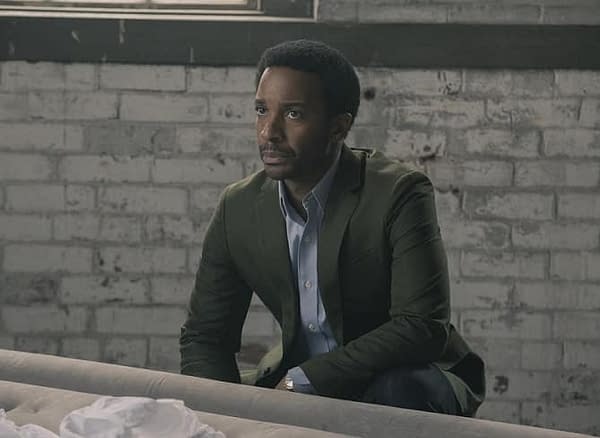 Executive producers/writers Shaw and Thomason take you behind the scenes to share their insights on the first four episodes of Hulu's Castle Rock: