The Castle team did TWO Halloween episodes this week because we're so in the spirit– the first is a shorter episode on a very strange curio you may have heard of: the aired-once, now-available-for-streaming 1976 Paul Lynde Halloween Special.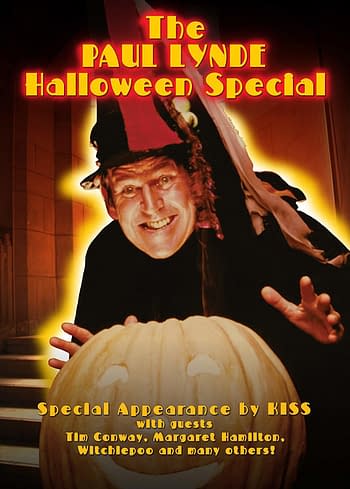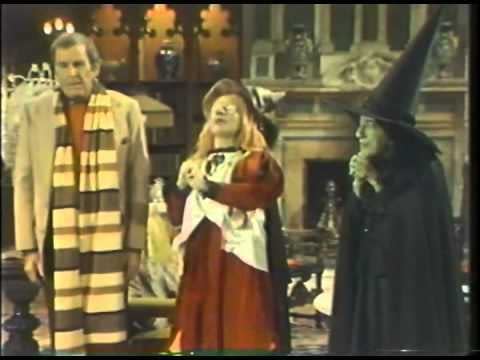 Paul Lynde was a familiar face on TV in the mid-century and someone who traded heavily on the tension of his in-the-closet-out-of-the-closetness. His Halloween Special is a grab bag of pop culture relevance. We have bits from rock band KISS freshly on the scene, Florence Henderson of The Brady Bunch, Tim Conway, Roz Kelly of Happy Days, Billie Hayes and Billy Barty of the Krofft shows HR Pufnstuf and Dr. Shrinker, Margaret Hamilton in her Wizard of Oz Wicked Witch makeup for the first time since 1938. All this plus great sets and terrible, terrible jokes. We try to make sense of this show.
Listen here:
Listen on YouTube:
Check out the Trailer:
Castle of Horror/Castle Talk Podcast:
Join us over on Facebook to chime in.
The show is hosted here. Get our RSS Feed. Subscribe at iTunes. Listen on Stitcher. Or on YouTube. Twitter: castleofhorrorp.
The Team: Hosted by Jason Henderson, author of the upcoming Young Captain Nemo creator of the HarperTeen novel series Alex Van Helsing; Featuring Drew Edwards, creator of Halloween Man; Tony Salvaggio, lead singer of the band Deserts of Mars, lead guitarist of the band Rise from Fire, and co-creator of Clockwerx from Humanoids; attorney Julia Guzman of Guzman Immigration of Denver; and Jamie Bahr, lead singer and upright bassist of the rock and roll band Danger*Cakes.
Enjoyed this article? Share it!