Jordi O'Dael is one of the co-founders of Aberrant Theatre, a brand-new horror-centric theatre company, and the director of The Ghost Light Anthology – Aberrant's first major Toronto production. A life-long horror fan with years of experience both on stage and behind the scenes, they co-founded Aberrant earlier this year as a way of bringing horror to the stage through the lens of social responsibility.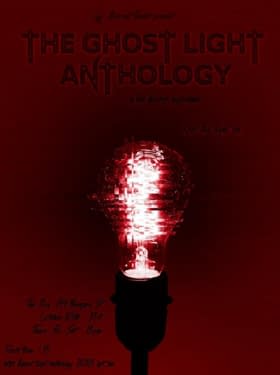 Find the theater here, get tickets here.
Listen here:
Listen on YouTube:
Check out the trailer:
Castle of Horror/Castle Talk Podcast Links:
Join us over on Facebook to chime in.
The show is hosted here. Get our RSS Feed. Subscribe at iTunes. Listen on Stitcher. Or on YouTube.
Twitter: castleofhorrorp.
The Team: Hosted by Jason Henderson, co-author California Tiki and creator of the HarperTeen novel series Alex Van Helsing; Featuring Drew Edwards, creator of Halloween Man; Tony Salvaggio, lead singer of the band Deserts of Mars, lead guitarist of the band Rise from Fire, and co-creator of Clockwerx from Humanoids; attorney Julia Guzman of Guzman Immigration of Denver; and Jamie Bahr, lead singer and upright bassist of the rock and roll band Danger*Cakes.
Enjoyed this article? Share it!