The Justice League movie launches in China a couple of weeks ago. And just as in the USA, they're doing a promotional tie-in with McDonalds and giving away bobble headed figurines. Though they have kept it going longer than in the US. And they went for a proper TV ad as well. Here's how that commercial, and other promotional images look… as well as the Chinese McDonalds products associated with them.
Yeah you want one of those don't you? You might not know what it is… but you want one. The power of advertising compels you!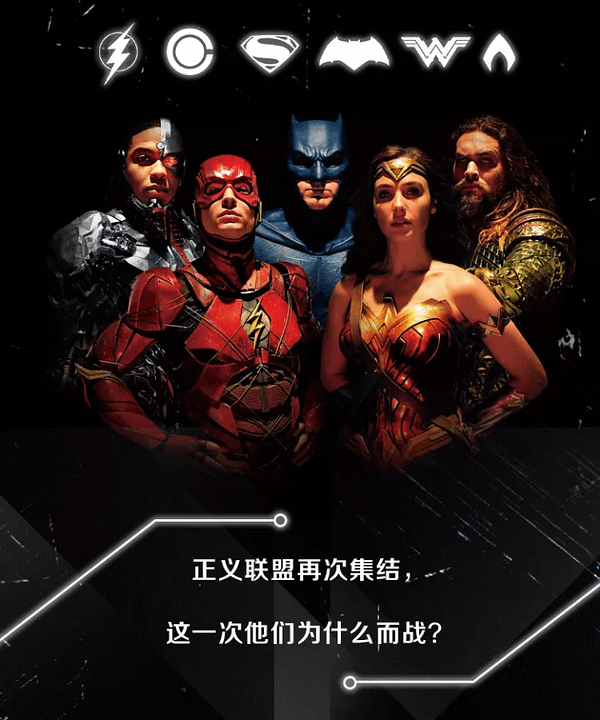 Justice League has stayed at the top of the box office charts in China for the second week in a row, though on the Sunday it was beaten by newcomer Coco from Disney/Pixar. Justice League added $30m this week for a total of $79.3m after 10 days. It is expected, in China, to beat Wonder Woman and Guardians Of The Galaxy Vol. 2, but not Spider-Man: Homecoming or Thor: Ragnarok. Still, it should also sell quite a few burgers as well.  It is odd timing as this campaign has been announced two weeks after the launch of the movie.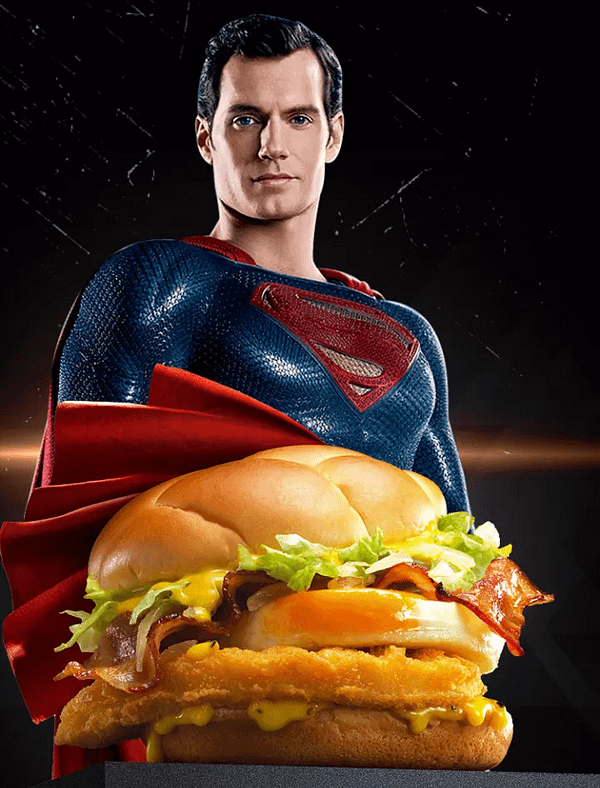 I don;t think it actually comes with a cape though. A chicken/egg/bacon combo?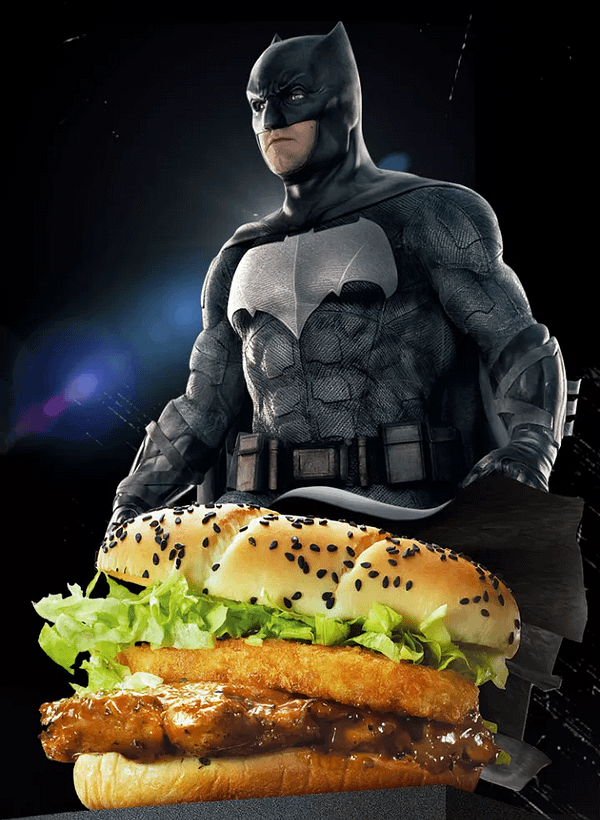 Something has been barbequed here – allegedly.
Fries in sweet, sweet Justice sauce!
Okay, up, some kind of Two-Face Bat-apple pie? Okay folks, get this, this is Wonder Woman sangria.
Ah, the bobble heads!
And everything comes together to form the Justice League Of Chinese McDonalds!