Alien Warrior Is on the Hunt With New Prime 1 Studio Statue
The hit science fiction movie, Aliens, returns as Prime 1 Studio announces a new collectible statue. This collectible is pretty pricey but it is packed with high amounts of detail. The Alien Warrior is featuring in this piece and the statue stands 26 inches tall and 30" wide. The whole base is a diorama as well, that features a face hugger egg, acid on the floor, and is themed after the Colonial buildings from the film. The Alien Warrior itself is very realistic with very movie accurate detail that can get any fan drooling. There will be a secondary deluxe statue that will include a couple of interchangeable pieces. You will get a secondary face hugger egg that is closed, mouths that feature both open and closed positions, and two swappable inner jaws pieces. There will also be an included bust stand that will allow collectors to display the secondary Alien Warrior portrait also. This is one collectible that Aliens fans will it want to miss out on.
The Aliens Alien Warrior Statues from Prime 1 Studio is set to release by the end of 2021. The standard edition will be priced at $1,599 and you can find that one located here. The deluxe version is priced at $1,899 and you can find that one located here. Remember that when you pre-order the deluxe though the Prime 1 Store you will get an M4A1 Pulse Rifle to go with the display base. Payment plans are available with Prime 1 Studio so take advantage if you need it. Lockdown yours before it is too late and remember, in space, nobody can hear you scream…
"Prime 1 Studio is proud to present the non-scale Warrior Alien diorama statue. Behold the primary assault organism of the Xenomorph race and now a part of our Premium Masterline Series! The Xenomorphs are an endoparisitoid extraterrestrial species with no higher goals than the propagation and self-preservation of their species. All they know is KILL and SURVIVE. They can use humans as hosts by forcefully laying eggs down their stomach and violently bursting through their chest. Going from adolescence to adulthood in a matter of hours. They are monstrosities with acidic blood and strike horror in all that they face."
"Take a look at the Warrior Alien Deluxe version here. Paired with its brethren face-hugger in an egg. The Aliens Ovomorph crafted with perfect attention to detail, with the DX version allowing for an open or closed egg cocoon switchout. It's adult counterpart sinistrously stands 26 inches tall and ready to kill. Its skin glossy, with the alien head producing that "mechanical" feel. Notice the hole in the ground from their acidic blood. This base tells the story of a ship becoming overrun by the terrifying Xenomorphs. Pre-Order on Prime 1 Studio website early and receive an exclusive bonus item M41A Pulse Rifle. We have put everything into recreating the best Xenomorph image and is a must-have for Alien fans everywhere."
Specifications:
Statue Size approx. 26 inches tall & 30 inches wide [H:67cm W:75.2cm D:76.9cm]
Egg Stand Size approximately 11 inches tall [H:28.5cm W:26.9cm D:26.8cm]
Head Stand Size approximately 13 inches tall [H:32.1cm W:18.7cm D:30.7cm]
One (1) designed themed base
One (1) Closed Ovomorph Egg stand (Deluxe Version)
One (1) Warrior Alien base bust stand (Deluxe Version)
One (1) interchangeable Open-Mouth Head (Deluxe Version)
One (1) interchangeable Closed-Mouth Head (Deluxe Version)
Two (2) interchangeable inner mouth (Short & Long) (Deluxe Version)
One (1) M41A Pulse Rifle [Prime1 Exclusive Bonus Item]
---
---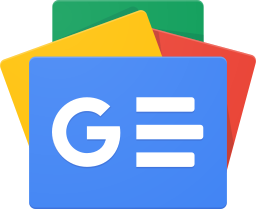 Stay up-to-date and support the site by following Bleeding Cool on Google News today!