Ace Ventura is Here and Ready To Go In Coach with NECA
Ace Ventura is a classic comedy that will also stay on my list of favorite films. Jim Carrey really puts his all into that character and he is just so damn funny. This time NECA is bringing him alive their newest clothed figure. Ace Ventura is ready to go undercover at Shady Acres to find the truth. This figure is dressed in his short sleeve buttoned shirt and a tutu. He stands at 8" and is fully articulated and ready for your collection. Ace will come with two different head sculpts and some accessories including a Yorkshire Terrier. This figure is perfect for any fan of this iconic comedy and find the mystery of Ray Finkle then this is the figure for you.
The Ace Venture: Pet Detective Shady Acres 8-Inch Scale Clothed Figure from NECA is priced at $32.99. He is set to finally go undercover in March 2020 and pre-orders are live already and you can find them located here.
"I'm ready to go in, Coach, just give me a chance. I know there's a lot riding on it, but it's all psychological. Just gotta stay in a positive frame of mind."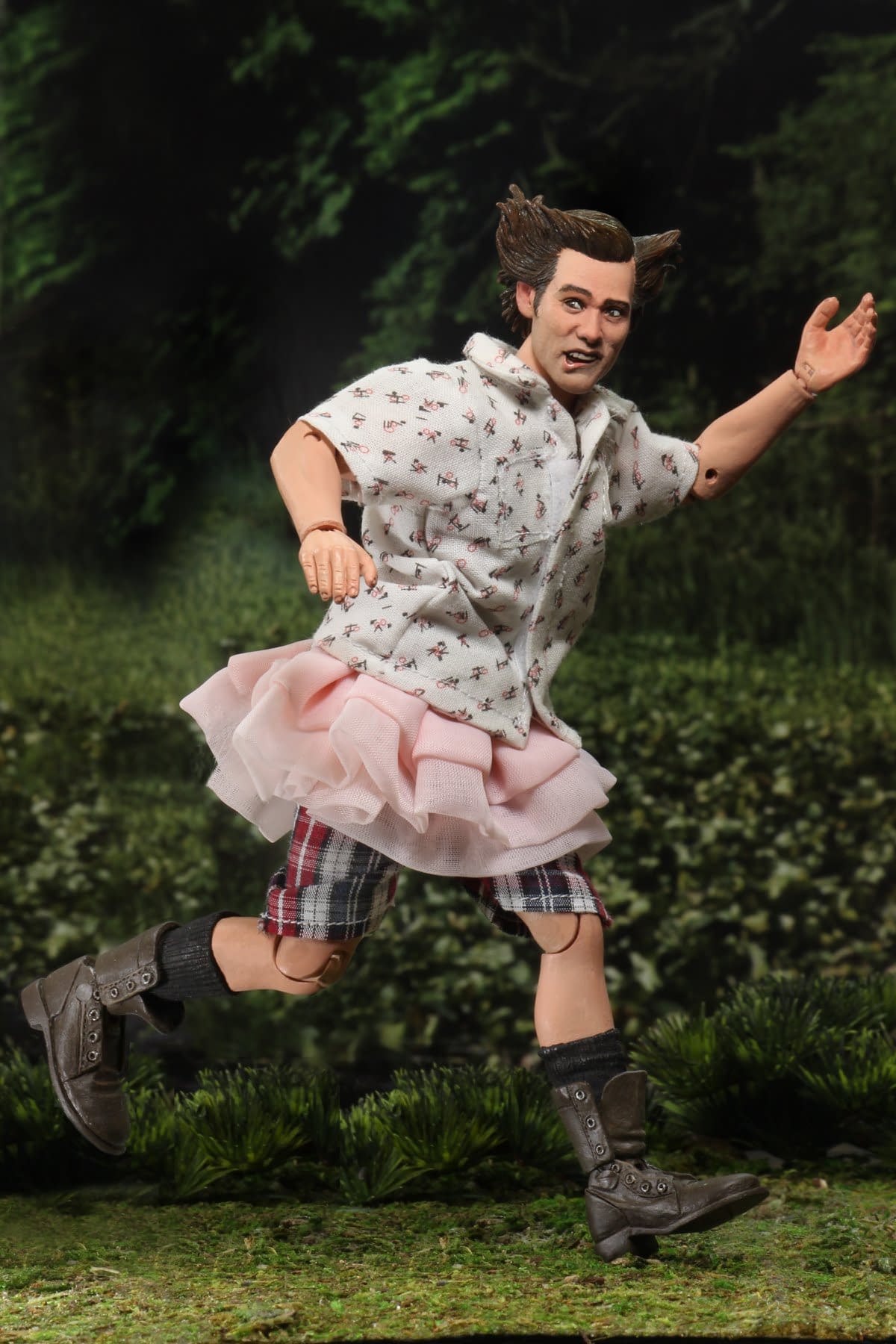 Ace Ventura: Pet Detective Shady Acres Ace 8-Inch Scale Clothed Action Figure
From the 1994 comedy Ace Ventura: Pet Detective, this clothed action figure is based on Jim Carrey's appearance as he goes undercover at Shady Acres to investigate the mysterious Ray Finkle.
Ever-stylish, Ace is dressed in a short sleeve button up, plaid shorts, and a tutu, standing 8″ tall and is fully articulated. Additional contents include 2 brand new head sculpts and an accessory of Wiggles, the Yorkshire terrier.
Window box packaging.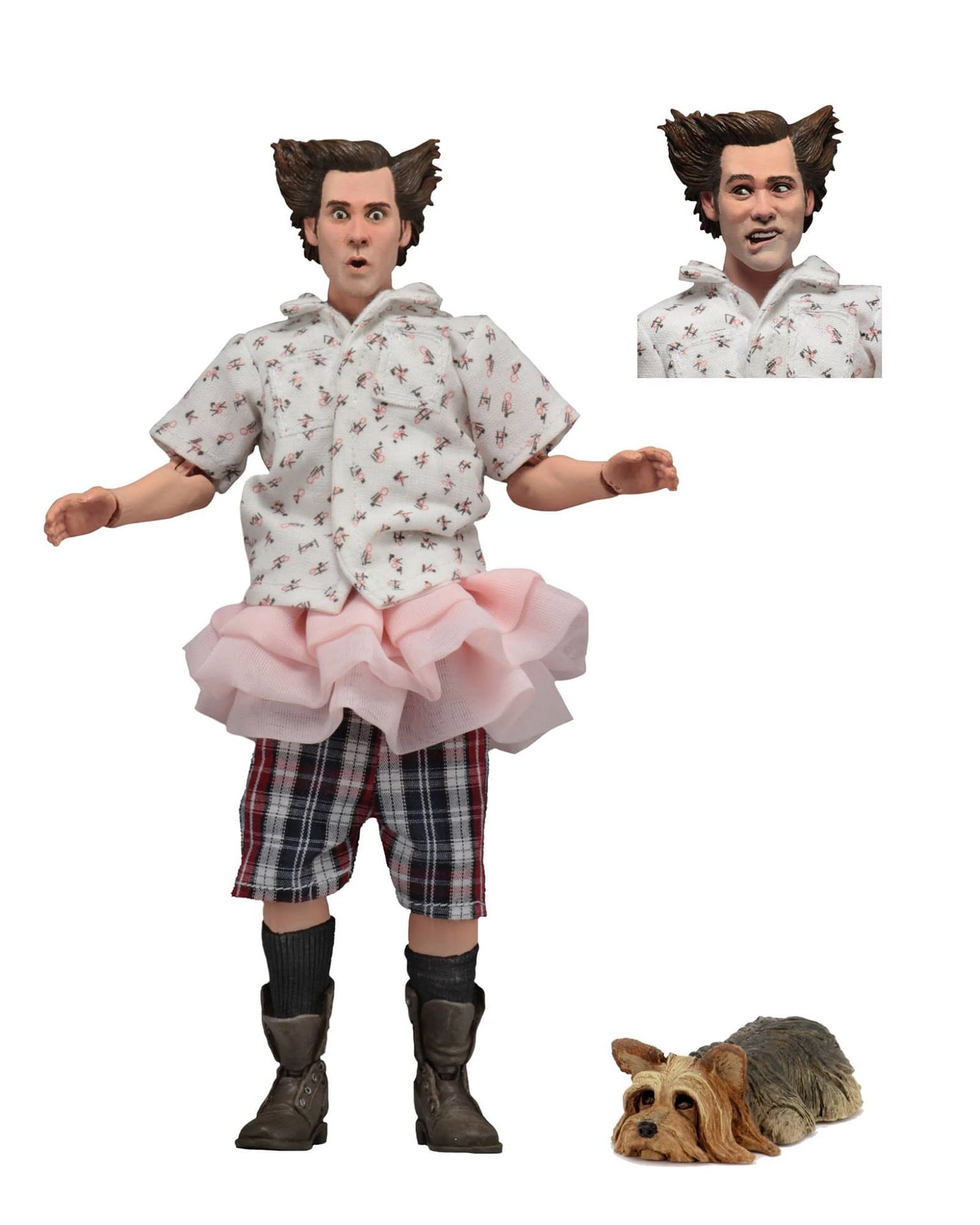 "Let's see the instant replay!"