Big Daddy is one of Adam Sandler's great movies over the years. It is one of those comedies that you can always just watch and just laugh at it and just forget what year it is. So get ready to get your McDonald's breafast at 10:32 because it's time to look at a new Big Daddy collectible in the year 2019. Is it something I don't think any fan out there is ever thought of but Funko has magically done it and is giving us a Big Daddy collectible featuring Sonny as the one and only Scuba Sam, Scuba Steve's brother. Trying to cheer up the young boy in his care, Scuba Sam has arrived to cheer him up. The Funko pop collectible it's quite simple but the fact that it's a Big Daddy collectible is what really gets me. You can always remember your childhood now by looking at this collectible on your wall. Whether you're a collector or not you can always appreciate when someone makes something that's just right. Funko has been pulling a lot of classics from the back of the closet lately. If they could just give me an Indian in the Cupboard Funko Pop I think I could call it a day.
The Big Daddy Adam Sandler Scuba Sam Funko Pop Vinyl Figure is set to release next summer in 2020. Pre-orders for him are already live and you can find them located here. I hope we don't have to wait till summer to see this amazing Funko Pop. I doubt these will fly off shelves because it is a film a lot of younger people might not understand but man they need to!
"I had a mother all lined up for Julian but she's bangin' the Pepperidge Farm guy and this kid is always around! He won't stop peeing and throwing up, he's like a cocker spaniel."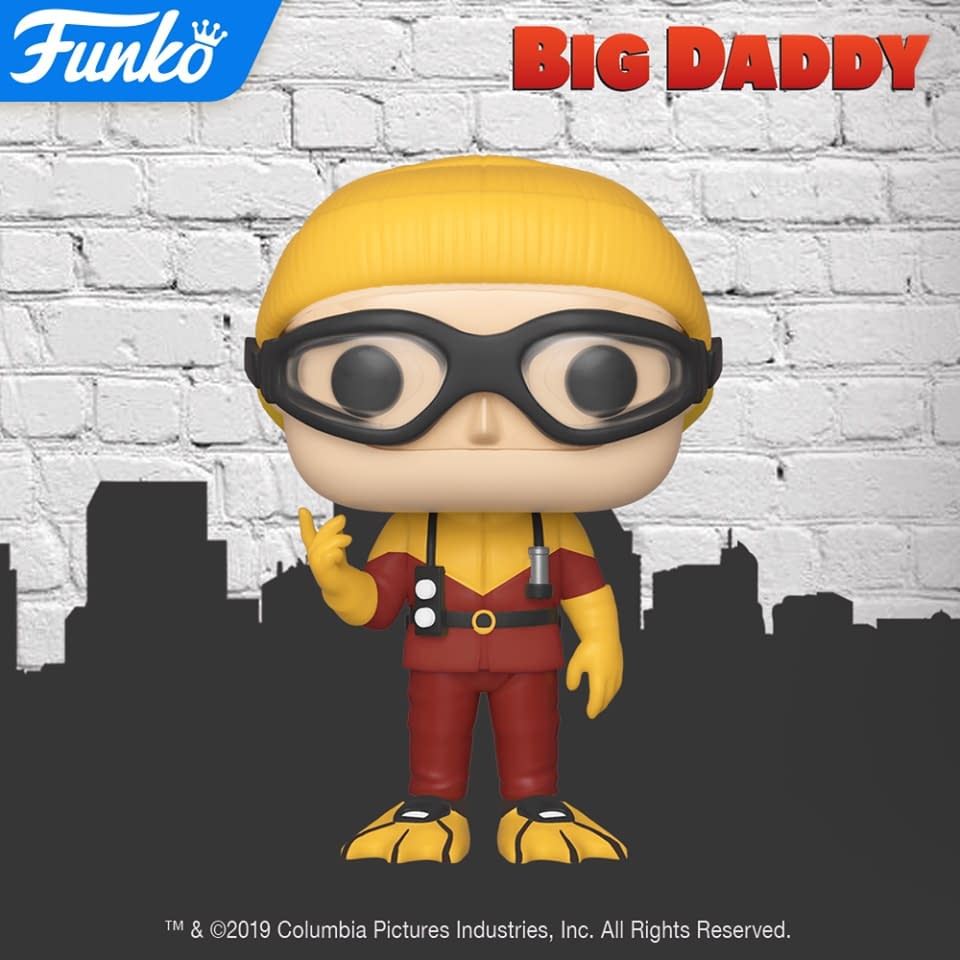 Pop! Movies: Big Daddy
"Nature called. Look who answered." Adventure to 1999 with the Adam Sandler comedy Big Daddy. Bring home Pop! Scuba Sam and let the comedy ensue.
Enjoyed this article? Share it!