Cinderella Prepares for the Kingdom's Ball with New Funko Pops
Cinderella is easily one of the biggest Disney princesses inside the world of Disney. You might not think that but then again her castle is the center point of Disney World. Her castle is the icon of Disney and I don't think we appreciate that. However, Funko does as they are releasing three new Funko Pops for the Disney princess Cinderella. The first Funko Pop is Cinderella wearing her pink dress that all mice helped her create. That is just before or wicked step-sisters decided to destroy it and she is greeted by her Fairy Godmother. This is a beautiful Pop and any Disney fan will be lucky to have this one. It would be definitely unique if we had some sort of variation of it exclusive to Disney Parks. Next, we are getting the first appearance of the Fairy Godmother herself in all of her Funko Pop glory. This is such a simplistic Pop design but it could easily be perfect for any Cinderella fan. And last but not least we are getting a Funko Pop ride of Cinderella's carriage to the ball. This is such a great and compelling Pop design and it shows how much Funko has grown with their character designs. This is quite a dynamic in amazing collectible and would really go well with the set. Cinderella fans can finally take a seat back and enjoy these new upcoming Pops and add them to their own Disney collection soon.
The Cinderella Funko Pop's featuring Cinderella, Fairy Godmother, and the Carriage are not commons at any retailer. The Funko Pop Ride will be priced at roughly $30 and the other two will be price between the normal $9 to $12.50 depending on what retail you find mine. Pre-orders for them are already live in you can find them located here. They are expected to ship in February 2020. Don't forget to check out some of the other amazing Funko Pop Disney characters coming out soon like the upcoming Mulan wave.
Coming Soon: Pop Movies: Cinderella
It's one of the most classic, recognizable stories every told and you can bring the fairy tale home with a Pop! Rides carriage to take you to the ball, Pop! Fairy Godmother to adorn you appropriately for formal occasions and Pop! Cinderella wearing a pink dress. Just be sure everyone's home before midnight.
---
---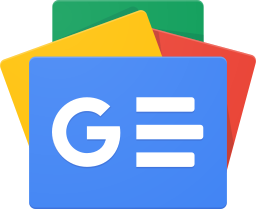 Stay up-to-date and support the site by following Bleeding Cool on Google News today!