Devil May Cry 5 has been out for quite some time so we can finally start getting spoiler collectibles. This time Dante's twin brother Vergil is getting his statue debut. He is the final antagonist of the game and he is getting an amazing collectible from Prime 1 Studio. Vergil comes to life with this specialized and highly detailed piece that comes in two variations. This 29 inch statue shows off Vergil with his silver hair, iconic blue coat, and getting ready to draw his sword. These statues are not cheap and the standard Devil May Cry Vergil statue is priced at $799. The deluxe version is priced at $849 and includes a Blue Orb. Both are set to release between February and May 2021 and you can find pre-order located here.
"Defeating you like this has no meaning. Heal your wounds, Dante. Get strong."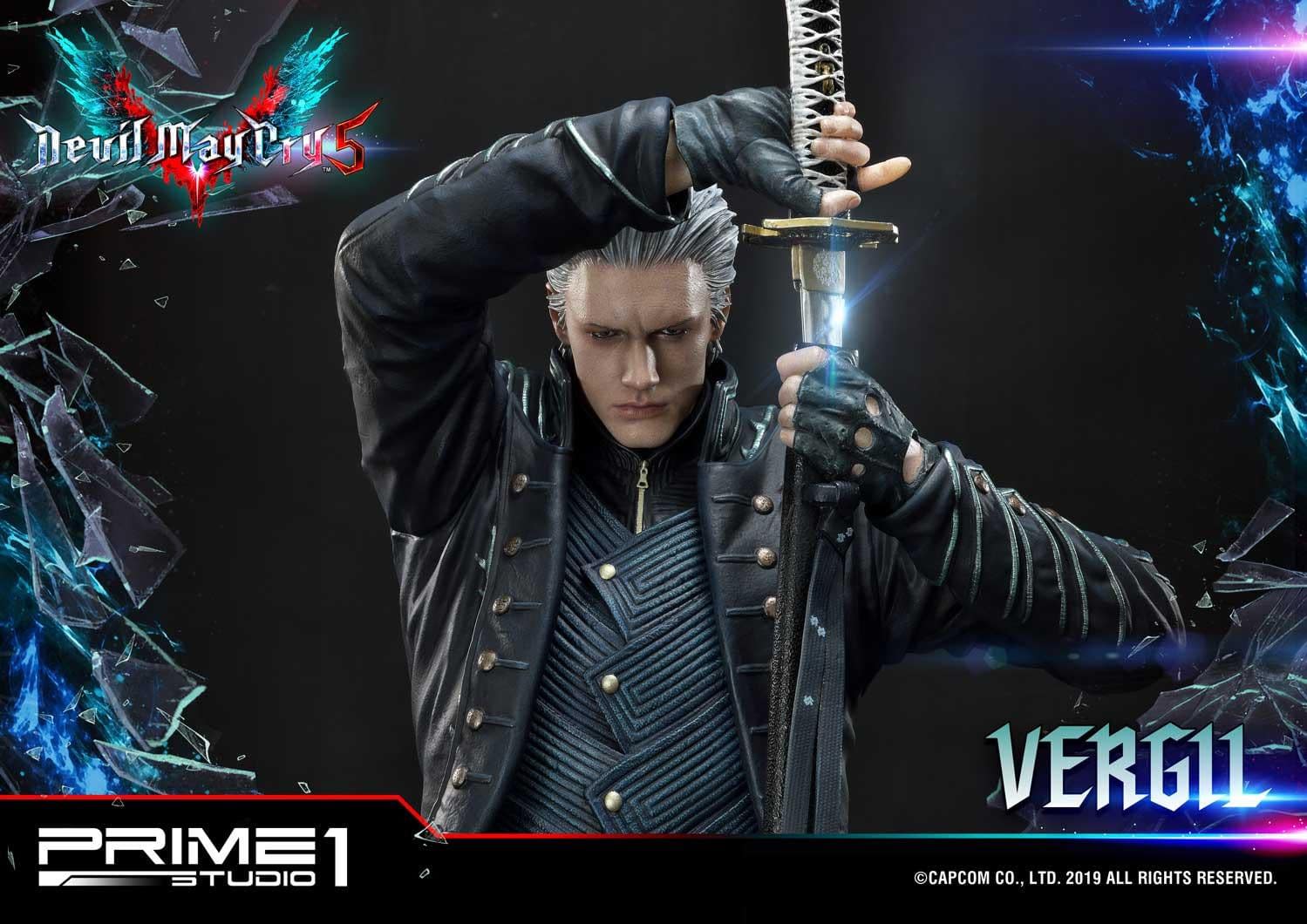 Ultimate Premium Masterline Devil May Cry 5 Vergil Statues from Prime 1 Studio
"Useless pests, they must be ready to die!"
Prime 1 Studio is proud to present the Vergil Statue from a very popular Japanese Video Game created by Capcom – Devil May Cry 5.
Vergil is the first son of the demon Sparda and human Eva, and the older twin brother of Dante. He is also the final antagonist of Devil May Cry 5.
This is a very photorealistic, beautifully crafted piece that should satisfy all DMC series fans.
We recreated each detail of Vergil's stylish appearance from his long, silver buttoned blue coat, boots, passing through Vergil's trademark dark-forged katana – Yamato and ending with his gray hair and cool facial expression.
The base design perfectly captures the mood of the Devil May Cry 5 Video Game universe. It is inspired by the image of the final stage – Bloody Palace.
This is the best companion piece to display next to the Dante & Nero Statue! Devil May Cry 5 fans, don't miss your chance to add the Vergil Statue to your collection.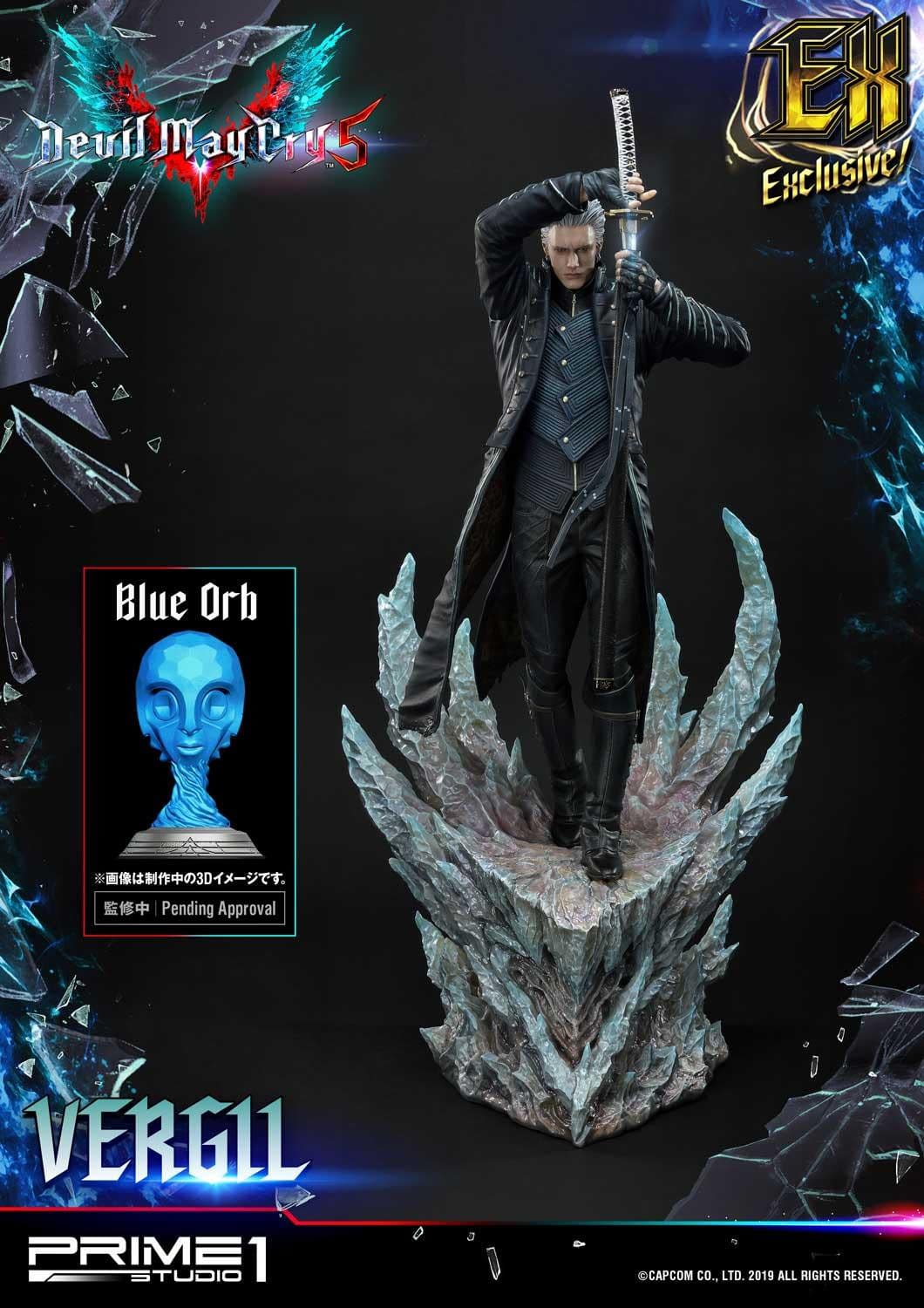 Specifications:
– Statue Size approx. 29 inches tall [H:77.1cm W:38.8cm D:34.2cm]
– One (1) specially designed base
– One (1) Blue Orb (In the Exclusive Version) [Orb Size: H:14.7cm W:9.6cm D:9.6cm]
Enjoyed this article? Share it!