Three New Funko Exclusives Revealed, Including The Batman Who Laughs
Three Funko exclusives that should be of great interest to collectors will be available soon. First, a brand new Halloween dress-wearing Elvira Pop is coming. Next, the latest Disney Park exclusive will be on sale on October 27, and Pirates fans should be happy. But the one that will have everyone talking and send order through the roof will be the most popular character DC Comics has introduced in ages: The Batman Who Laughs.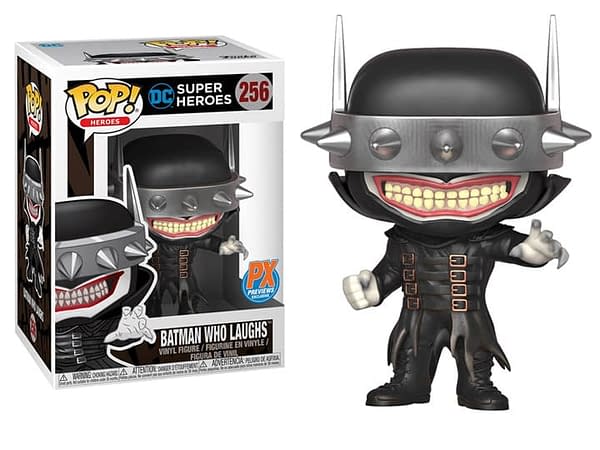 For those unfamiliar, here is a little bit of further reading for you. Dark Knights: Metal was a huge seller, and this Earth-22 version of Batman is by far the most popular of the Batman avatars from the series. Does this mean Funko will do them all? Only time will tell, but this will be a Previews exclusive when it comes out in late December/January. Most comic shops and online retailers have already started taking preorders for it.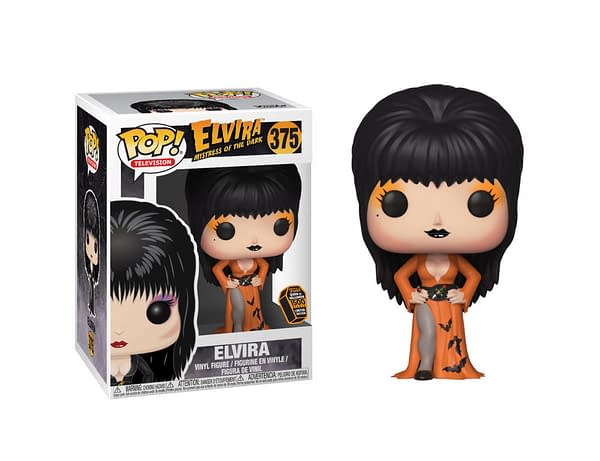 After having "retired" her costume last year, Elvira will be appearing at this years Spooky Empire convention. This is to mark her 30th year as the Mistress of Dark, and to celebrate the appearance only 500 of this Halloween orange dress Pop will be available for purchase at the show. You can even purchase on autographed by Elvira herself for $55. Spooky Empire will take place October 26-28 in Orlando. Elvira will be appearing Friday and Saturday only, with her appearing in costume only on Friday. Click here for more info.
Finally, the latest Disney Parks exclusive based on their iconic rides will hit various locations in both Disney World and Disneyland on October 27, with an online release on Shop Disney soon after. This one is Redd from Pirates of the Caribbean, wearing her red dress and holding a rifle. Expect this one to sell out pretty much instantly, like the Splash Mountain and Haunted Mansion Funko exclusives have as of late. Shop Disney links can be found here.