Funko Round-Up: Nightmare Before Christmas! Cuphead! SNL! Sonic!
Funko announces tons of new products and licenses every day, let alone every week. It can be a lot to keep up with. So we are here to help. Welcome to the Funko Round-Up! In this edition: Cuphead Pop Pens, Nightmare Before Christmas 5 Star figures, a Sonic the Hedgehog Pop Tee and Pop exclusive, and the second wave of SNL Pops!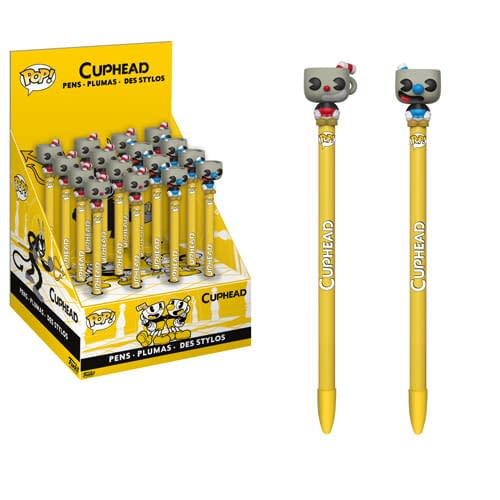 Cuphead and Mugman become Pop Pens in September. I like the Pop Pens, I have a bunch of them and they last forever. It is a fun line to collect.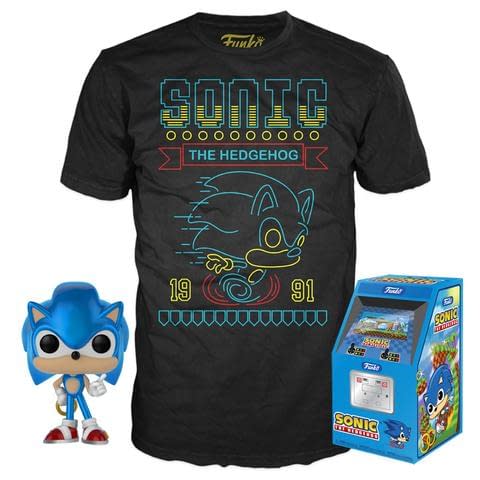 Available right now is a cool Gamestop exclusive Sonic the Hedgehog Pop Tee and Pop combo pack. Cool set here, and it comes packaged in an arcade cabinet box as well.
The next in the 5 Star line of figures will be six articulated figures from Nightmare Before Christmas. These are their new line of articulated figures that also come with accessories and in cool little stackable boxes that also form dioramas.
The beloved and classic tale of the purveyor of Halloween
who attempts to hijack Christmas with disastrous results
continues at home with poseable figures. The Pumpkin King himself,
the rational rag doll Sally, the terrifying Oogie Boogie
and his henchmen Lock, Shock and Barrel are
all available as poseable figures complete with the necessary
accessories to properly reenact the movie at home.
Those hit this month!
Finally we also have wave 2 of the Saturday Night Live Pops on their way. First is a two pack of the Spartan Cheerleaders hitting stores in October. In September, we get a Drunk Uncle and one that is sure to be a hard one to track down, Roseanne Roseannadanna. I am so pumped they chose to do the classic Gilda Radner character. That is going to be one populare Pop. The first wave was insanely popular, so here's hoping these are too so we get more (come on Land Shark!).