Grimlock from the Dinobot's is some of my favorite Transformers out there. It's mostly from the fact that they are robots that transform into dinosaurs that always fascinated me as a kid. Their big-screen portrayal in the live-action Transformers world was definitely a disappointment. I haven't had a good Grimlock since the Transformers: War for Cybertron game introduced him and he really kicked some ass in that game. So I was super excited to see that Sideshow in PCS collectibles will be coming out with a Grimlock Generation 1 classic scale statue. We are only greeted with a main themed image but just in the look of it, I'm already over the moon. From the paint stylings and the positioning it really looks it gives us a throwback to the 80s. I hope this can open up the doorway for us to see more Dinobots coming soon from PCS collectibles in the future. I can't wait to see what the rest of the statue looks like and if there will be any additional attachments through a possible Sideshow exclusive. Transformers fans like myself can finally be head over heels again for a statue again with the newer Grimlock Generation 1 Transformer statue and add it to our collection soon.
The Grimlock Generation 1 Classic Scale Statue from Sideshow and PCS Collectibles is not available just yet. Pricing and a release date have not been released just yet we are only greeted with first look image. You can RSVP for more updates when the statue goes live and you can find that link located here. Us here at Bleeding Cool will also keep you up-to-date with when this Grimlock statue drops and if they release more pictures of it. Don't forget to look at all of the other amazing statues coming soon at Sideshow Collectibles too.
Me Grimlock not "nice dino".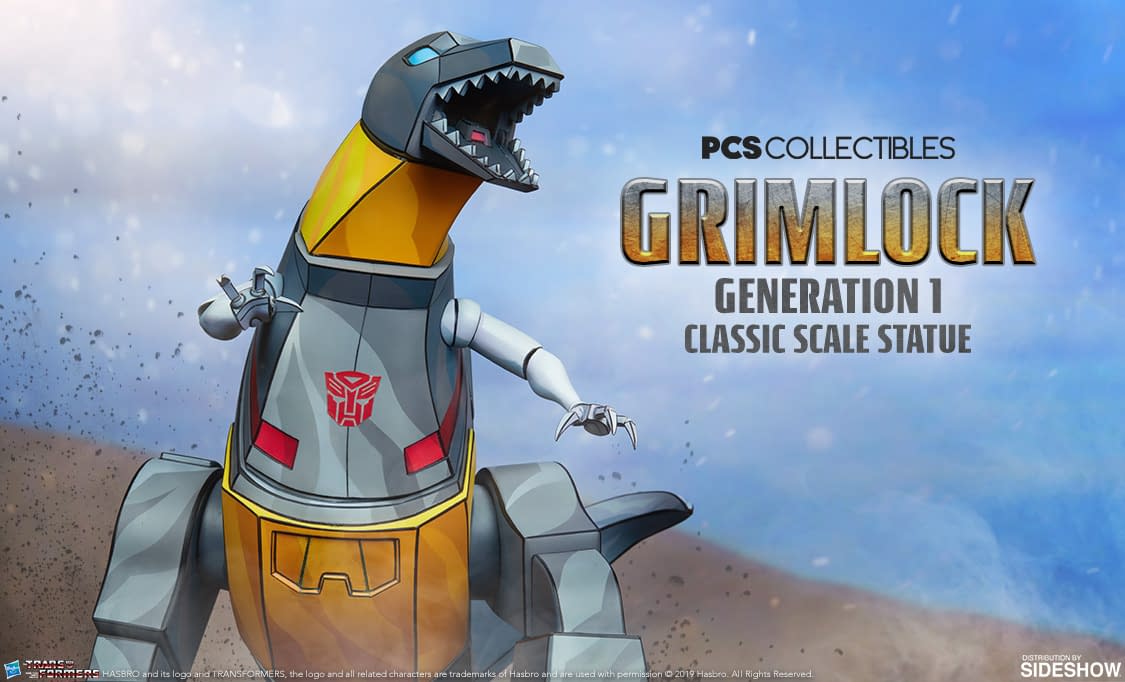 Enjoyed this article? Share it!