Halloween Nanoforce Figures Coming To Fright-Rags In September
Halloween fans have a new collectible to get a hold of this fall, and it is cool and unique. EMCE Toys is partnering with Fright-Rags for a new set of Nanoforce figures. Think little green army men style. Each figure will stand around 2 inches except for a special 4-inch glow in the dark figure. Not just humans either, these sets will include little "icons" from the film as well, with a map of Haddonfield to place them on as well. I have reviewed these in the past from their Fallout line, so it excites me that we are getting a set from Halloween, my favorite film of all-time. One figure a week will be revealed by Fright-Rags until the set goes on sale in September for $22.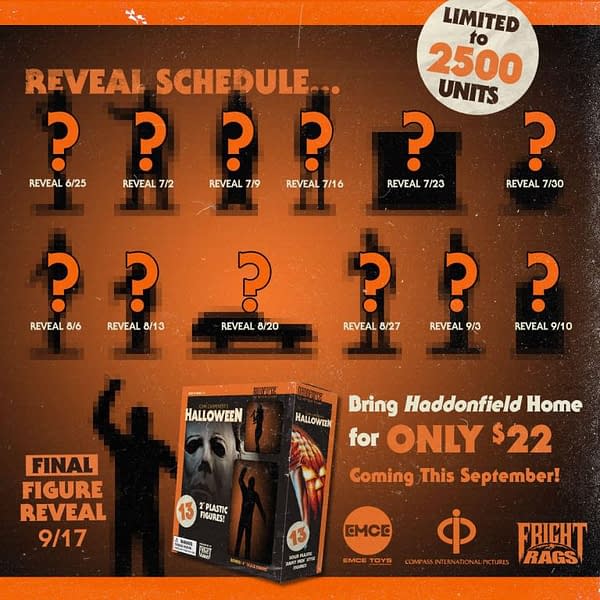 Halloween Nanoforce Could Be Just The Start
"This deluxe box contains twelve 2-inch scale, solid unpainted figures (in orange and black for Halloween, of course) plus a 4-inch glow in the dark bonus figure. Each one represents a character or icon from John Carpenter's Halloween. All packed in a reusable, collectible box; these highly-detailed, 3D-digitally sculpted figures can be displayed on the enclosed map of Haddonfield, which doubles as a checklist."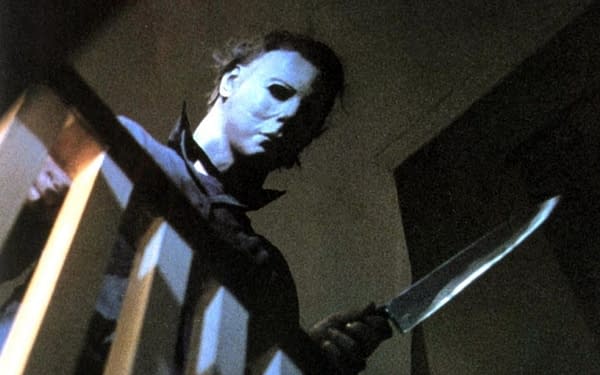 If these are successful, the possibilities are endless. With the number of licenses Fright-Rags holds and gets their hands on, this could lead to a whole new wave of awesome properties that don't usually get these types of toys getting a release. Smart move leading with Halloween as well. Out of the silhouettes up there, obviously, there is Michael, Loomis, Laurie, the pumpkin, the station wagon, the Myers house, and his sister's tombstone. The big figure is undoubtedly Michael with a knife up. Man, I am so pumped for these. Look for the Halloween Nanoforce figures to be available on Fright-Rags in September.