Hungarian Horntail is one of the most dangerous dragon breeds inside the Wizarding World of Harry Potter. This beautiful creature made its appearance in Harry Potter: And The Goblet of Fire as Harry pulled the dragon from the bag for his trial. He went against his Dragon in one of the challenges to go after the golden egg and wow what a stellar show to watch This time you could bring home your own Hungarian Horntail with a new figure from McFarlane Toys. The figure is highly detailed and features very poseable body parts from its head, neck, legs, and wings. It does have a detailed base showing the rocky terrain from the film and even includes a small golden egg. With McFarlane Toys, this does come with a display stand so you can have the Hungarian Horntail flying high in displayed in any way you want. This is a great Dragon collectible and would be perfect for any Harry Potter fan. I hope we can see the other dragons from Harry Potter: And The Goblet of Fire make their figure appearance.
The Hungarian Horntail Harry Potter: And The Goblet of Fire figure by McFarlane Toys is priced at $27.99. He is set to fly on out in the first quarter of 2020 and pre-orders for it or already live here. Don't forget to check out some of the other amazing McFarlane Toys figures coming out like the Walgreens exclusive Arya Stark and Doom Guy.
Accio!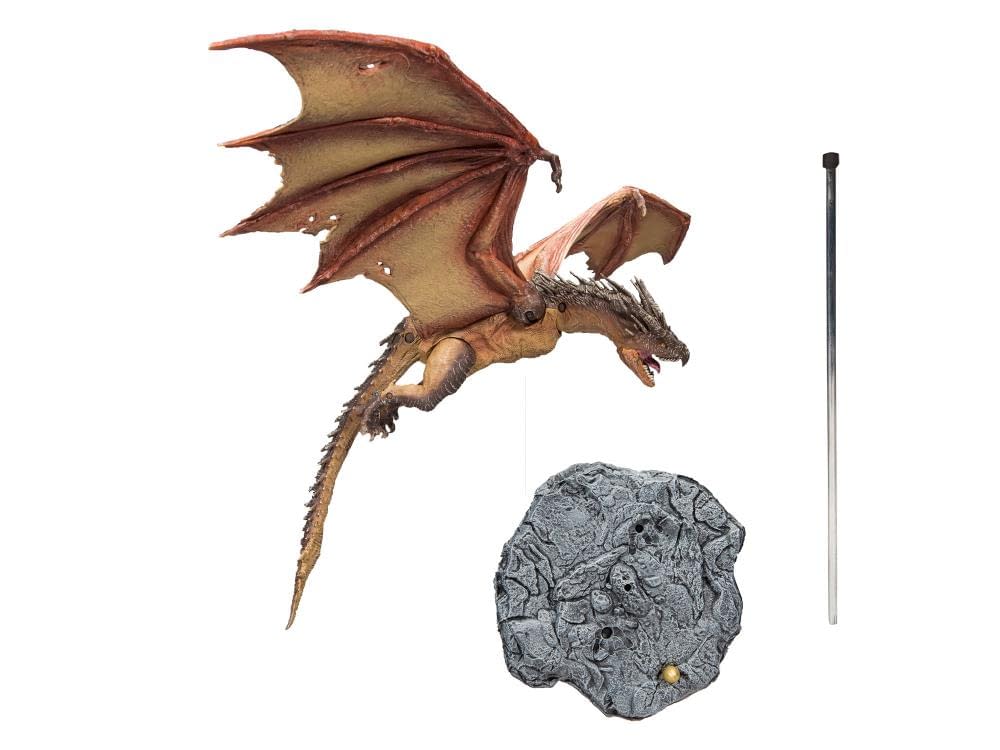 Harry Potter and the Goblet of Fire Hungarian Horntail Deluxe Figure from McFarlane Toys
Product Features
9 inches (22.86cm)
16.50 inch (42cm) wingspan
Made of plastic
Hghly detailed sculpt of the Hungarian Horntail from Harry Potter and the Goblet of Fire
Features bendable tail with movable head, legs, wings, and neck allowing for customizable posing
Wings move up and down
Detailed base reflects arena rock terrain and includes Golden Egg
Figure is showcased in Harry Potter themed window box packaging
Box Contents
Hungarian Horntail figure
Stand
Enjoyed this article? Share it!