Jurassic Park Velociraptors Lurk in the Bushes with Iron Studios
We return to the park once again, the Jurassic Park that is as Iron Studios reveals their newest 1/10th scale statue. Two Velociraptors are listening and learning with their new 7.9" tall diorama statue displayed on a Costa Rican rainforest base. Both Jurassic Park raptors are highly detailed and created from promotional concept art from Stan Winston's Studios. The hand-painted statue comes to life, capturing the iconic JP style of dinosaurs to life before the collector's eyes. Velociraptor fans will not want to miss out on this Limited Edition statue bringing home the prehistoric park to their home. The Jurassic Park Just The Two Raptors Deluxe Art Scale 1/10 from Iron Studios is priced at $299.99. They are set to release in the Second Quarter of 2022, and pre-orders are already live, and they are located here.
"Hidden among bushes, two prehistoric predators sneak forward, watching and sniffing out their next prey. They hunt together using their natural intelligence to reach their goal faster and more effectively. Among the most feared creatures of the Jurassic world recreated by man, Iron Studios presents, in one more work derived from the cult movie franchise, the statue "Just The Two Raptors Deluxe Art Scale 1/10 – Jurassic Park – Iron Studios", featuring the lethal Velociraptors, faithfully represented, to honor the legacy of the work of Stan Winston and Steven Spielberg."
"Inspired by a promotional concept created by Stan Winston's studios, master of visual effects and responsible for the creation of the dinosaurs in the 1993 movie Jurassic Park, Iron Studios recreated this scenario that presents the scary beasts in their original tones on a diorama base formed by the earthy terrain of the Costa Rican rainforest. The raptors present themselves as if they were moving through the vegetation, with the iconic Jurassic Park logo carved into the front."
"In the film, the paleontologist Dr. Alan Grant explains to a young visitor who disdains Velociraptor fossils, … "Try to imagine yourself in the Cretaceous period. You get your first look at this "six-foot turkey" as you enter a clearing. He moves like a bird, lightly, bobbing his head — and you keep still because you think that maybe his visual acuity is based on movement, like a T-Rex, he'll lose you if you don't move — but no, not Velociraptor. You stare at him, and he just stares right back. And that's when the attack comes not from the front, but from the side, from the other two raptors, you didn't even know were there. Because Velociraptor's a pack hunter and used coordinated attack patterns to take down his prey!". This dialogue inspired the name of this statue."
---
---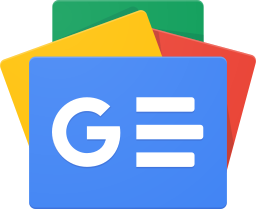 Stay up-to-date and support the site by following Bleeding Cool on Google News today!