Jurassic World was a sight to behold as we got to see dinosaurs hit the big screen once again. This time the park was bigger and better than the previous one that was before disaster hit. One of the coolest parts of this film was seeing how they would expand the park, with new rides, attractions, and of curse dinosaurs. The massive carnivorous water dinosaur Mosasaurus, made it's first big screen debut too. Now Prime 1 Studio wants you to bring that dinosaur home with their new Jurassic World statue. This statue is 1/15 scale and is roughly 26" high and 34 inches tall. This is a massive highly detailed statue that nay fan should own. There is an exclusive version that comes with a shark attachment for the Monsaurus for feeding time too.
The Jurassic World Mosasaurus 1/15 Scale Statue from Prime 1 Studio is set to release between March and June 2021. The price for the standard version is $1599 and can be found here. The exclusive version with the added shark is priced at $1649 and can be found here.
Welcome to Jurassic World.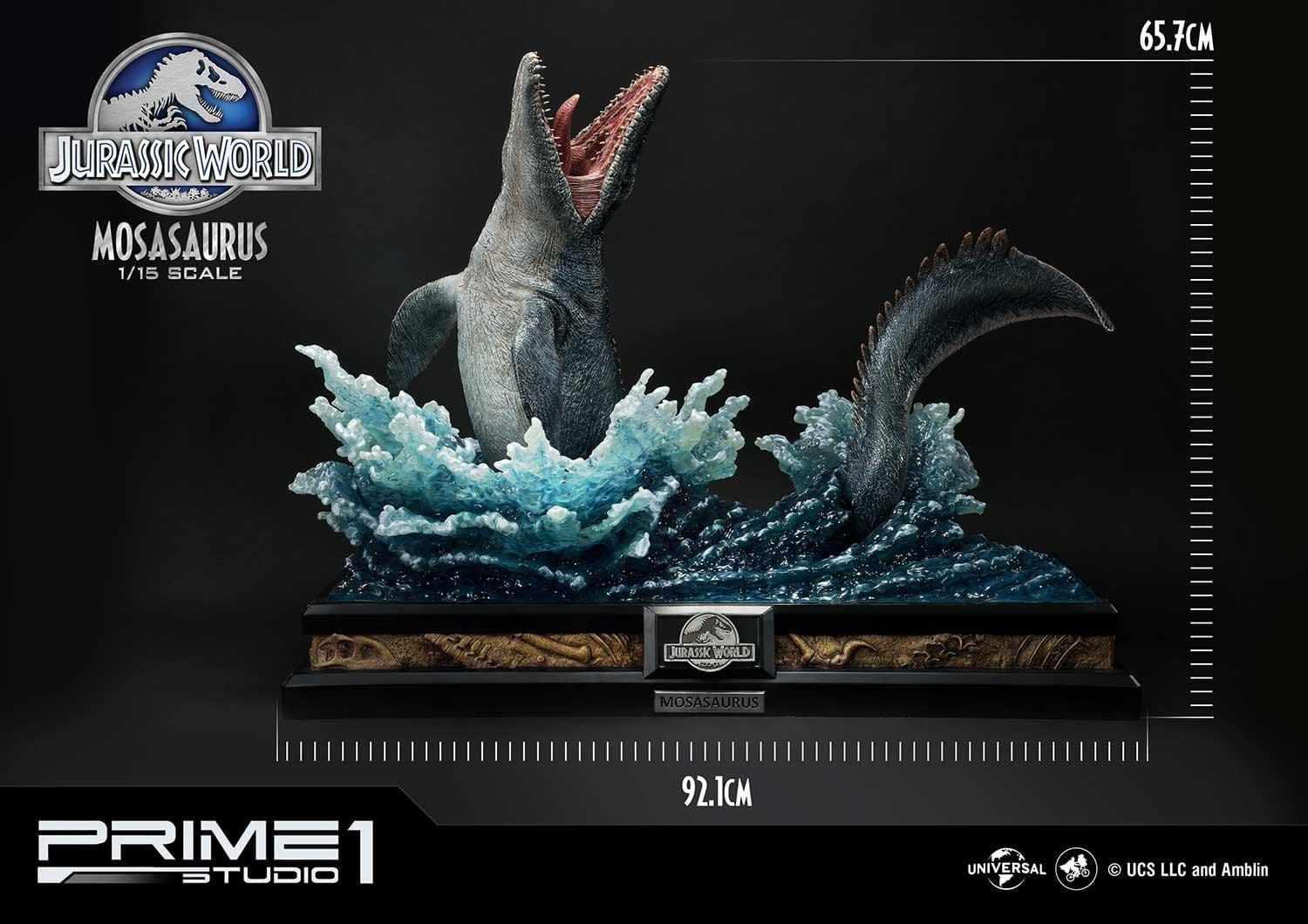 Legacy Museum Collection Jurassic World (Film) Mosasaurus 1/15 Scale
"The Mosasaurus was thought to have hunted near the surface of the water, where it preyed on anything it could sink its teeth into, including turtles, large fish, even smaller mosasaurs." —Sarah
Prime 1 Studio is proud to present the 1/15 Scale LMCJW2-06: Mosasaurus from Jurassic World Film.
Mosasaurus was a genus of large aquatic carnivorous lizard from the Late Cretaceous about 70-66 million years ago. Mosasaurus gave its name to a group of marine lizards – Mosasaurs. It fed on such prey as seabirds, sharks, large fish, plesiosaurs and even other mosasaurs.
We tried to capture the scene of Mosasaurus consuming a shark and made it into diorama (shark is available only with Exclusive Version). The statue is made with a high attention to details by recreating the skin wrinkles, muscles, water effect to be as perfect as possible in this dynamic pose. This 1/15 scale Mosasaurus statue measures approximately 26 inches tall with over 35 inches wide.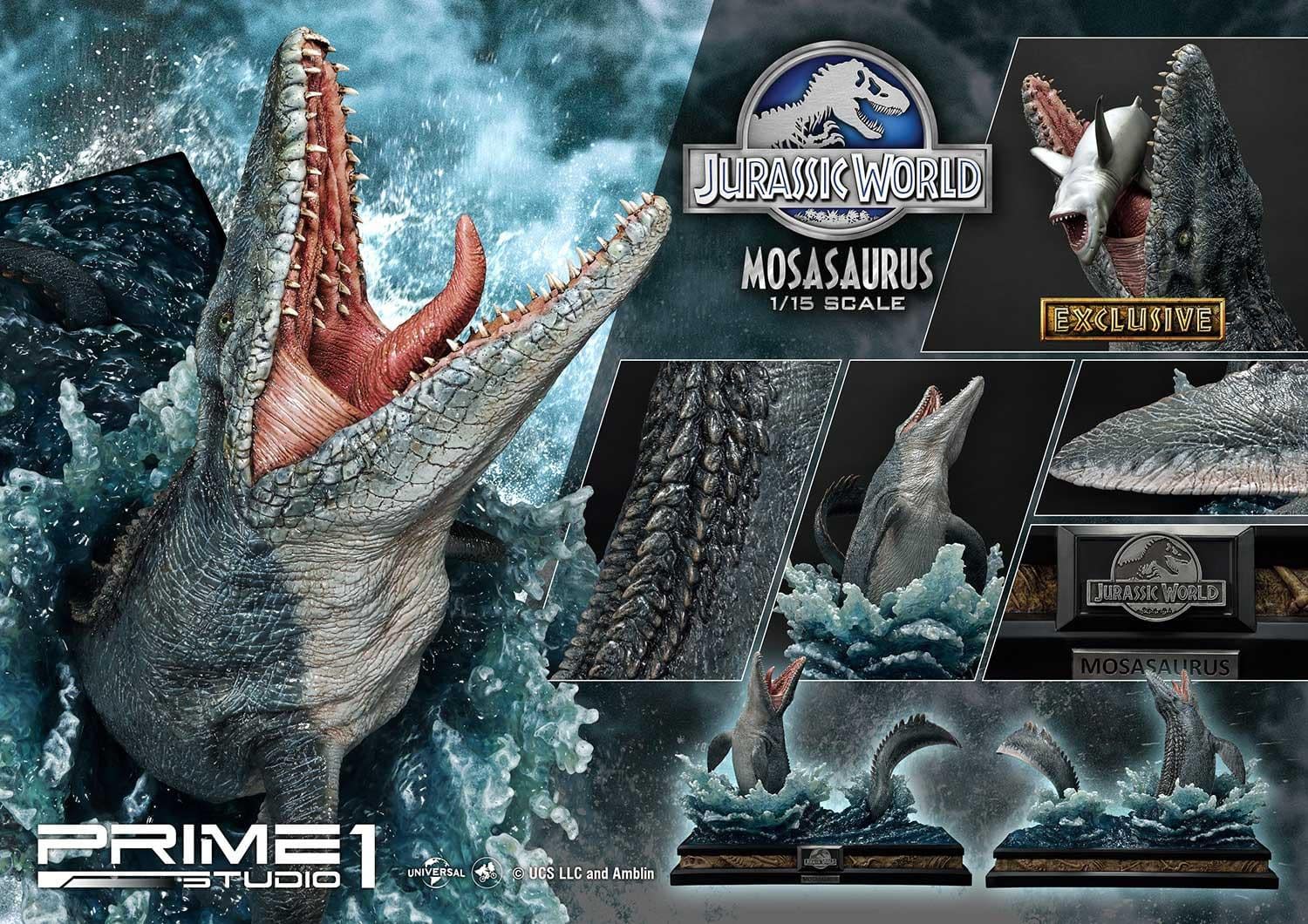 This is a must-have piece for all Jurassic World fans!
Specifications:
– Statue Size approx. 26 inches tall [H:65.7cm W:87.8cm D:51.6cm Max width:92.1cm]
– One (1) specially designed theme base
– One (1) Shark statue (In the Exclusive Version only)