Posted in: Collectibles, Mezco Toyz | Tagged: g.i. joe, mezco toyz, storm shadow
---
Mezco Toyz Unleashes the Fury of Cobra's Elite Assassin Storm Shadow 
A new Mezco Toyz One:12 Collective figure is on the way as Cobra Commander's ninja bodyguard Storm Shadow has arrived
---
A new G.I. Joe One:12 Collective figure has arrived from Mezco Toyz, has the ranks of Cobra continue to rise. Storm Shadow has entered the fight marking him the fourth G.I. Joe release to arrive from Mezco Toyz. Cobra Commander's assassin and bodyguard are nicely sculpted with fabric outfit and his own personal armory. Two head sculpts included with masked and unmasked, as well as a variety of swappable hands. As for weapons, Storm Shadow can wield a bow, nunchaku, shurikens, hand scythe thes, kunai, sais, and swords. Storm Shadow will join the other Mezco Toyz G.I. Joe figure with Snake Eyes, Destro, and Roadblock, with more to come. This ninja is set to arrive in December 2023, he is priced at $95, and pre-orders are currently live right here. Check out the listing and images below and be sure to check out some of Mezco's other new One:12 releases like Spider-Gwen!
Storm Shadow is on the Hunt for Some Joes with Mezco Toyz
"Enter Storm Shadow, Cobra Commander's ninja bodyguard and latest addition to the One:12 Collective! The One:12 Collective Storm Shadow is outfitted in a short-sleeved karategi with Cobra insignia, shin guards, and tabi boots. His chest harness can hold 3 kunai in the front and his quiver in the back, and his thigh sheath can hold his nunchaku. Storm Shadow comes complete with two masked head portraits with different facial expressions, and 1 unmasked portrait."
"The elite Cobra ninja operative is prepared to infiltrate, equipped with multiple sai, multiple shuriken and shuriken-throwing FX, a bow with arrows, hand scythes, and more. Storm Shadow is an elite-level expert in a variety of martial arts and ninja weaponry, and an exiled member of the Arashikage ninja clan. Originally destined to be the leader of the clan, a turn of events sent him on a different path and into the ranks of Cobra. A combination of speed, skill, and resilience make Storm Shadow devastatingly lethal."
THE ONE:12 COLLECTIVE STORM SHADOW FIGURE FEATURES:
One:12 Collective body with over 32 points of articulation
Three (3) head portrait
Hand painted authentic detailing
Approximately 17cm tall
Fourteen (14) interchangeable hands

One (1) pair of fists (L&R)
One (1) pair of weapon holding hands (L&R)
One (1) pair of karate chop hands (L&R)
One (1) pair of open hands (L&R)
One (1) pair of weapon holding hands (L&R)
One (1) arrow holding hand (R)
One (1) bow holding hand (L)
Two (2) pairs of posing hands (L&R)
COSTUME:
Short-sleeved karategi with Cobra insignia
Chest harness with kunai and quiver storage
Wrist gauntlets
Belt
Thigh holsters with nunchaku storage
Knee armor
Shin guards
Tabi boots
ACCESSORIES:
One (1) wakizashi
One (1) ōdachi
One (1) nunchaku
One (1) bow
One (1) bow quiver/sword sheath
One (1) bunch of arrows
One (1) smoke bomb throwing FX (attaches to hand)
One (1) shuriken deflecting FX (attaches to wakizashi or ōdachi)
One (1) shuriken throwing FX (attaches to hand)
Two (2) sai
Two (2) hand scythes
Three (3) manji shuriken
Three (3) hira shuriken
Three (3) arrows
Six (6) happo shuriken
Six (6) kunai
One (1) One:12 Collective display base with logo
One (1) One:12 Collective adjustable display post
Each One:12 Collective G.I. Joe: Storm Shadow figure is packaged in a collector friendly box, designed with collectors in mind.
---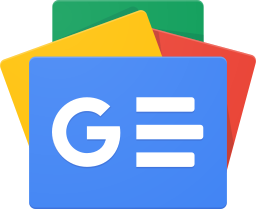 Stay up-to-date and support the site by following Bleeding Cool on Google News today!