New "Kingdom Hearts" Pops Announced By Funko
Kingdom Hearts give me your strength! Funko finally reveals new Kingdom Hearts Pops with some beloved characters getting their first Pop appearances! I'm pretty excited about these. First up we have a common release of Sora and he has the Ultimate Weapon! This is a first for the character showing off the hard to get the special weapon from Kingdom Hearts 3. Then we have a new updated version of Kairi as seen in Kingdom Hearts 3 and she is holding a Star Fruit. Then we have the first Funko Pops of Aqua and Lea! These are two of my favorite characters and will defiantly be adding them to my collection. Aqua is showing off he newest look as seen in Kingdom Hearts 2.9 and 3. Then we have Lea, who was once Axel, sporting the iconic Organization XIII robe.
Then we have three exclusives Funko Pop's coming from the series! First, we have Kairi as a Keyblade wielder who will be a Specialty Series Exclusive. Next, we have Dark Aqua, from her storyline in Kingdom Hearts 3. Dark Aqua is showing off the darkness she has obtained from being stuck in the Realm of Darkness. She will be a BoxLunch Exclusive. Finally, we have Lea as a Keyblade wielder! Best seen from Dream Drop Distance and in Kingdom Hearts 3. He is holding on to his unique fire-styled keyblade, Lea will be Exclusive to Hot Topic.
All of these will be coming soon! So be on the lookout for these magical Pops! They commons are up and available for preorder here.
Check out the magic below!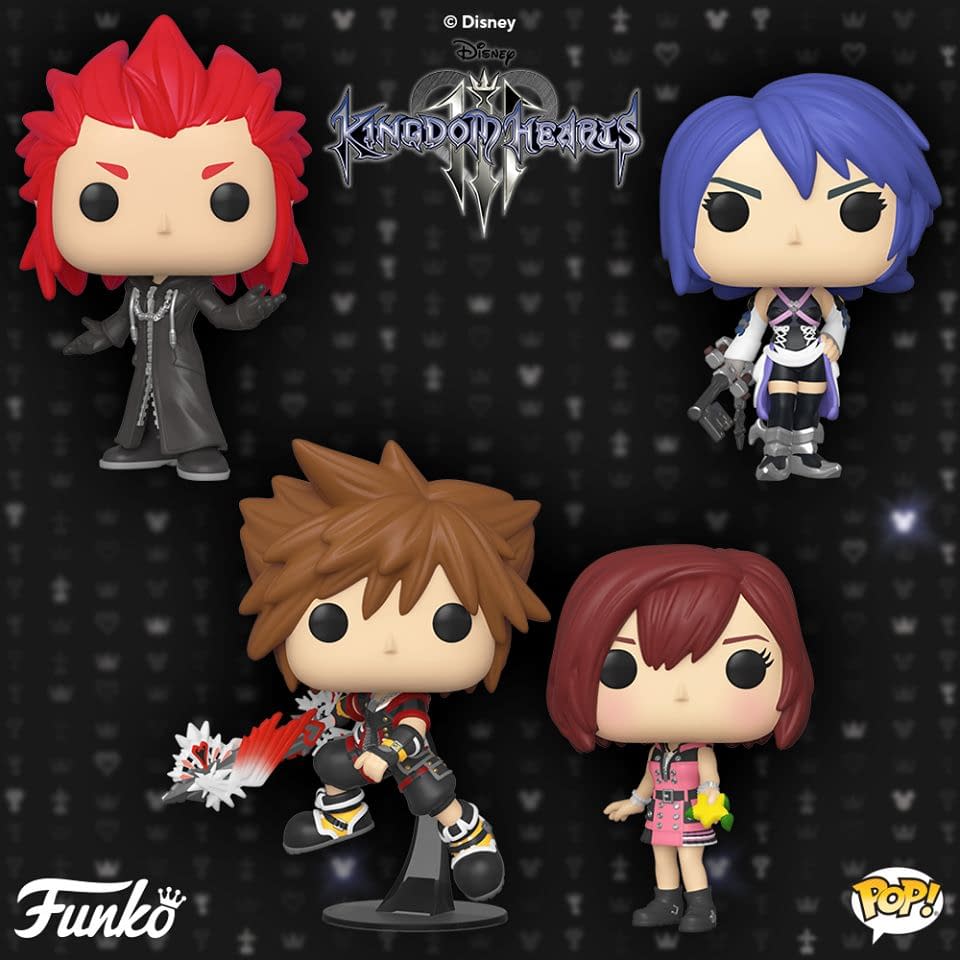 Celebrate friendship and embark on an epic journey through a magical world inspired by some of Disney and Pixar's finest characters. The adventure begins with Pop! Sora with the Ultima Weapon, Pop! Kairi wearing her hood, Pop! Aqua and Pop! Lea.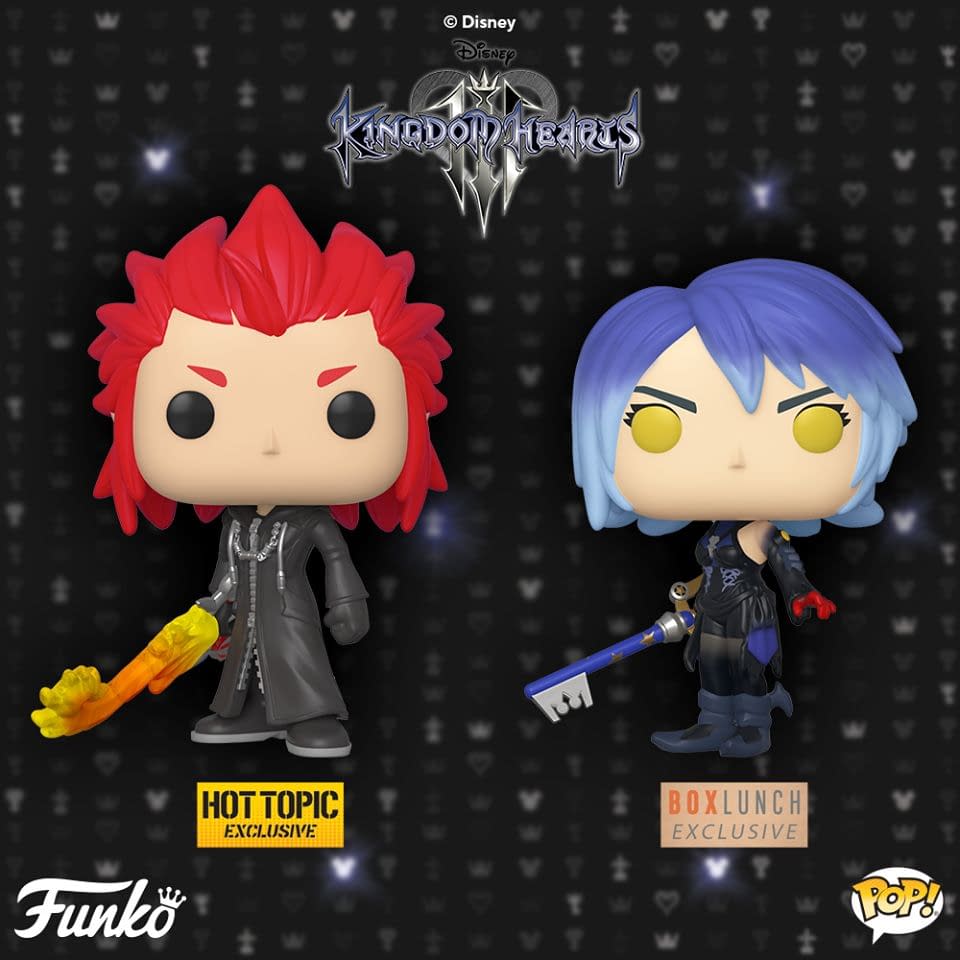 Pop! Kairi with the Keyblade is available as a Funko Specialty Series exclusive, Pop! Dark Aqua with Keyblade is available as a BoxLunch exclusive, Pop! Lea with keyblade is available as a Hot Topic exclusive.