Overwatch is still bringing in a huge number of players every day. It is no surprise it is one of Blizzard's top games and even has its own tournament. Being a fan of the franchise myself, I love the mythos and the character's backgrounds and stories. Funko has announced another new wave of upcoming Overwatch characters. Before we touch the Pops, Funko also announced that some Mystery Minis will be coming soon. It'll be 11 characters released including some favorites like Mercy, Tracer, Reinhardt, and McCree. I'm excited for these Mystery Minis to come out, I'm surprised it's taken them this long to release these cute little figures. Next, we will be getting four new Funko Pop figures. Two of them are Ashe his bodyguard B.O.B, He will be a 6-inch figure. We will be getting two of him one will be a common holding the Route 66 sign in the other will be his gold costume, which will be a Walmart exclusive. Next, we will be getting Doomfist in his leopard costume and he will be a Target exclusive. And lastly, we will be getting the newest character, Baptiste. I hope we can see another wave of Funko Pops soon before Halloween to show off some Halloween Terror costumes.
Overwatch Mystery Minis and Funko Pops will both be coming soon. The 6-inch figures will be priced at $19.99 while the other figures will be priced at the usual $10–12.99. They are scheduled for a January 2020 release in pre-orders for the commons are located here. The Overwatch Mystery Minis are set and will be priced at the usual $4.99 or $5.99 depending on the store. Leopard Doomfist is Target Exclusive, with no release date just yet. The Gold B.O.B is set to release as a Walmart exclusive and no release scheduled either.
The World Needs Heroes!
Coming Soon: Pop! Games—Overwatch
The world needs heroes and you need warriors for your collection. Broadcast your love for Overwatch with mini vinyl heroes including Winston, Reaper, Mercy, Tracer, Reinhardt, D.Va, Genji, Junkrat, Mei and McCree.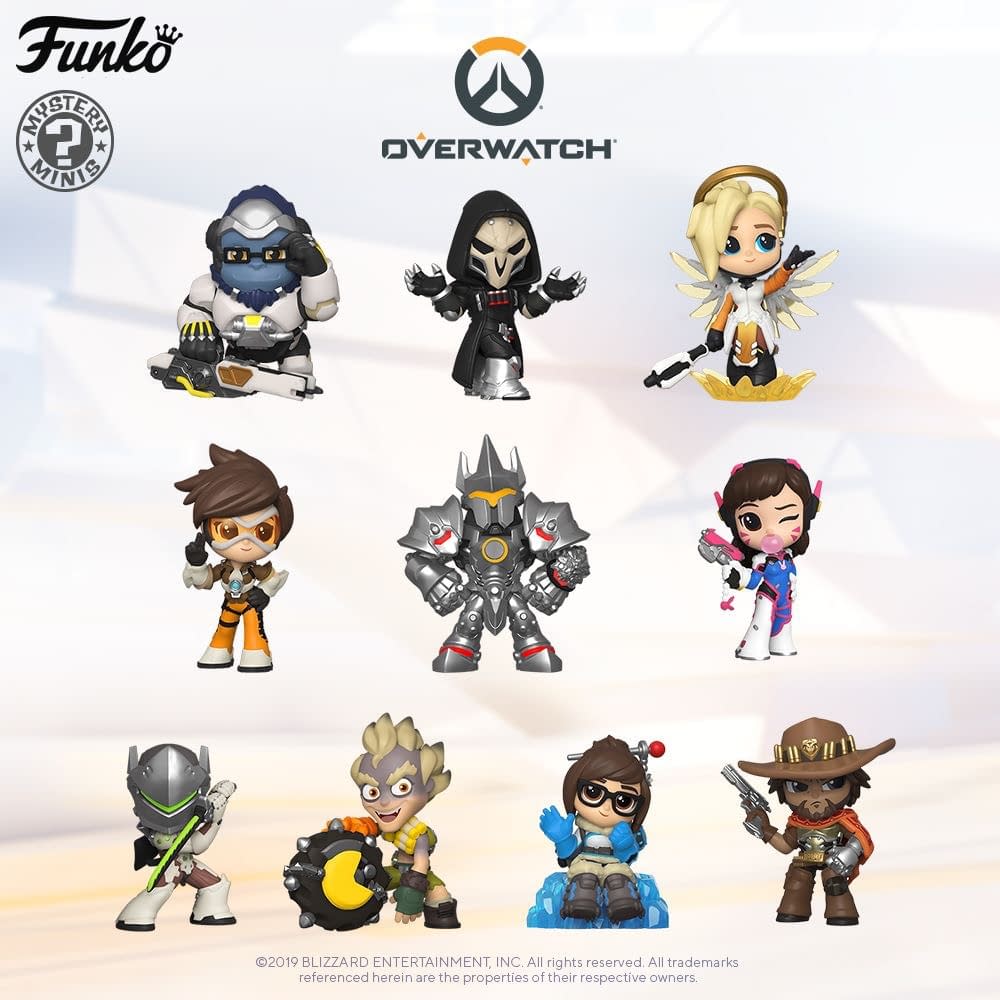 And Pop! Baptiste and Pop! 6" B.O.B. Pop! Leopard Doomfist is a Target exclusive. Pop! 6" B.O.B. (gold) is a Walmart exclusive.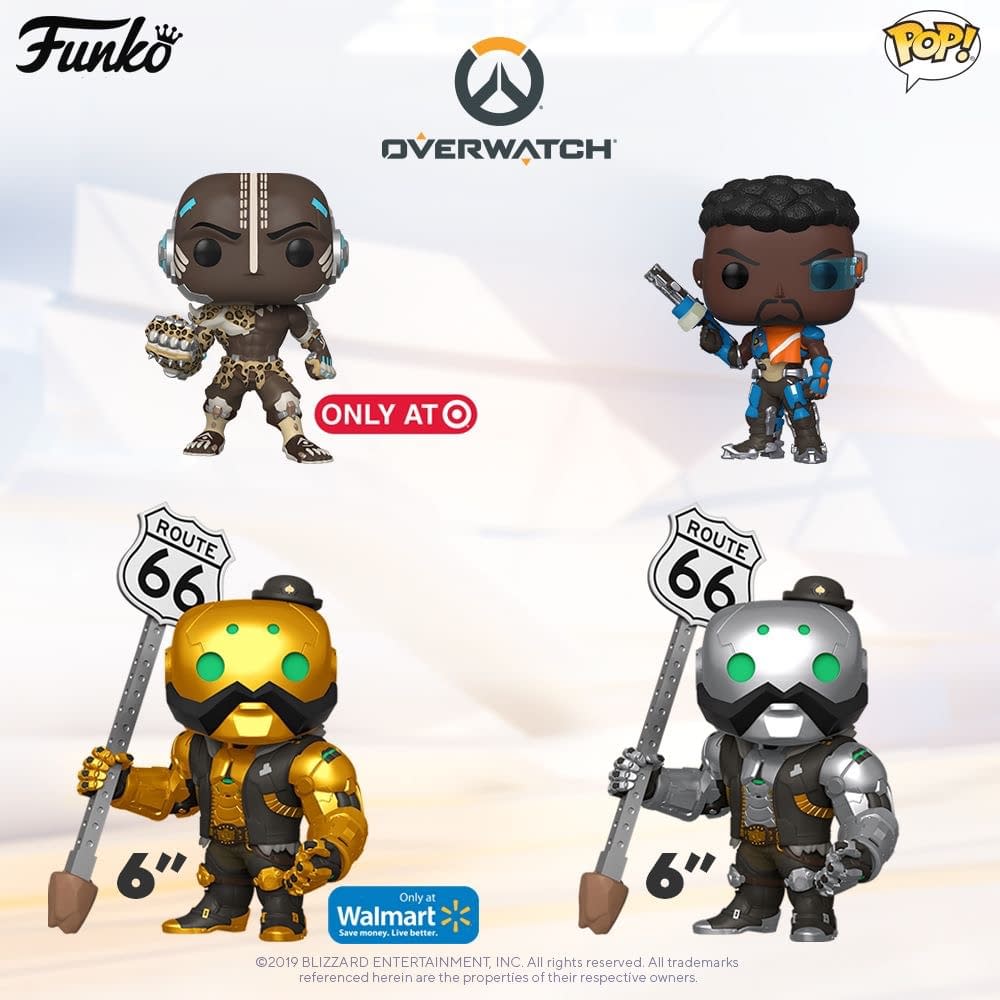 Coming soon!
Enjoyed this article? Share it!