Pepper Potts also know as Rescue is the name of here Iron Man armor if you did not know. It was a pleasant surprise to see her show up at the final battle to fight Thanos and his army in Avengers: Endgame. Not only that but the armor suit was definitely something special and we don't usually see a female piloting that Iron Man armor often. Well, we have seen this character before with her own Marvel Legends figure and this time we change it up with a new S.H. Figuarts figure. The figure does it come with a secondary head showing off Gwyneth Paltrow as Pepper Potts. She will come with back pieces the show off of the flying motion of her and a back attachment to shows off her weapon cannons in action. The blue paint scheme on this looks quite amazing and it would look really good next to the recently announced Iron Man Mark 85 final battle figure also coming soon from S.H. Figuarts. I'm sure this figure will definitely be sought after for Rescue fans and fans of Avengers: Endgame. Don't wait too long because who knows how long this bad girl will stay in stock.
The Pepper Potts Rescue Armor Figure from S.H. Figuarts is priced at roughly $71 after conversion. She is set to release in April 2020, pre-orders for her or are you live and you can find them located here. Don't forget to check out some of the other amazing S.H. Figuarts figures coming soon. One of the best companion pieces you could probably get for her would be the upcoming Iron Man Mark 85 figure.
"Tony, look at me. We're gonna be okay. You can rest now."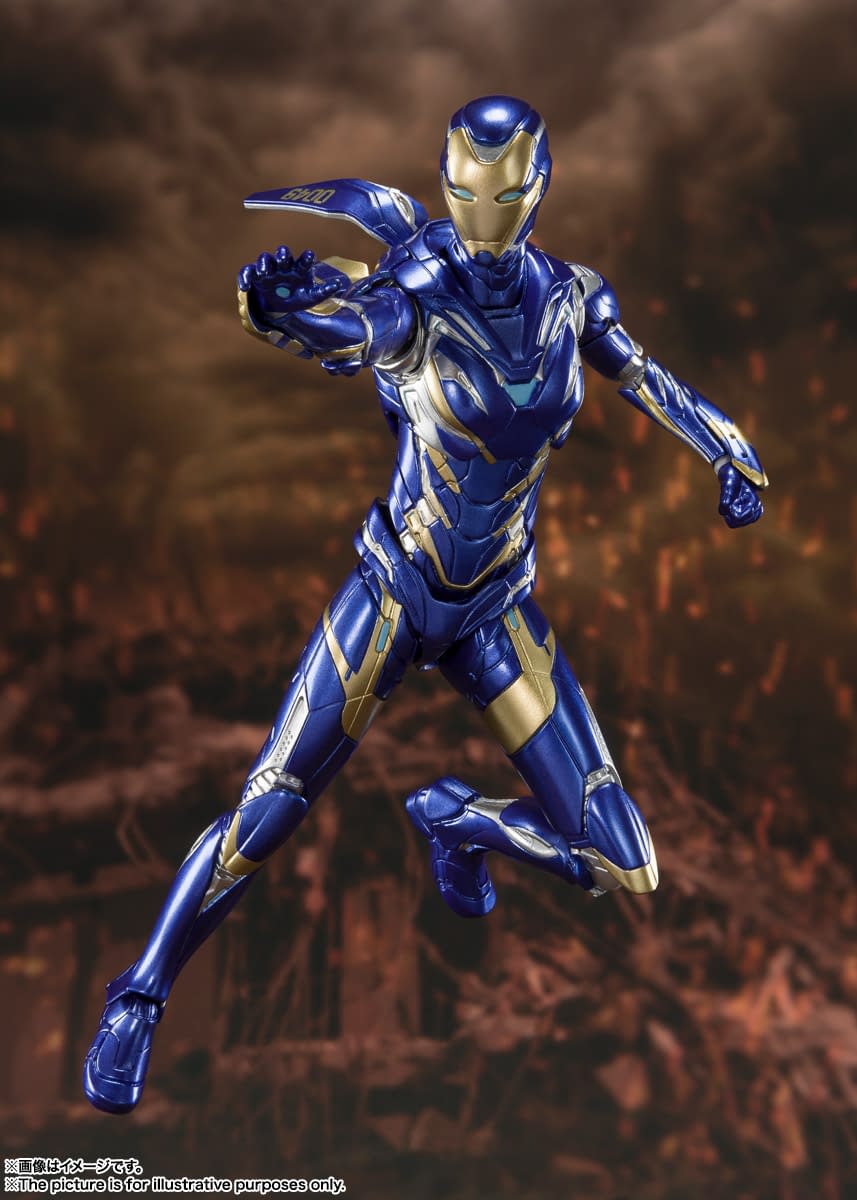 Rescue Armor – 7,700 Yen (about $71 USD)
New long-awaited character, Rescue!
Pepper Potts, who was fighting with the armor on the climax of "Avengers: Endgame", has a rescue lineup in SH Figuarts.
Various scenes can be reproduced with two head parts.
Pepper Potts' face is also closely reproduced.
The drone reproduces two types of attacks with large and small beam effects.
Product Specifications
Height: about 150mm
Material: PVC, made of ABS
Set Contents
Body
Replacement wrist left and right each four
Replacement head
Replacement back parts

Drone unit set
Drone unit joint parts
Set of beam parts (large and small)
Joint parts for TAMASHII STAGE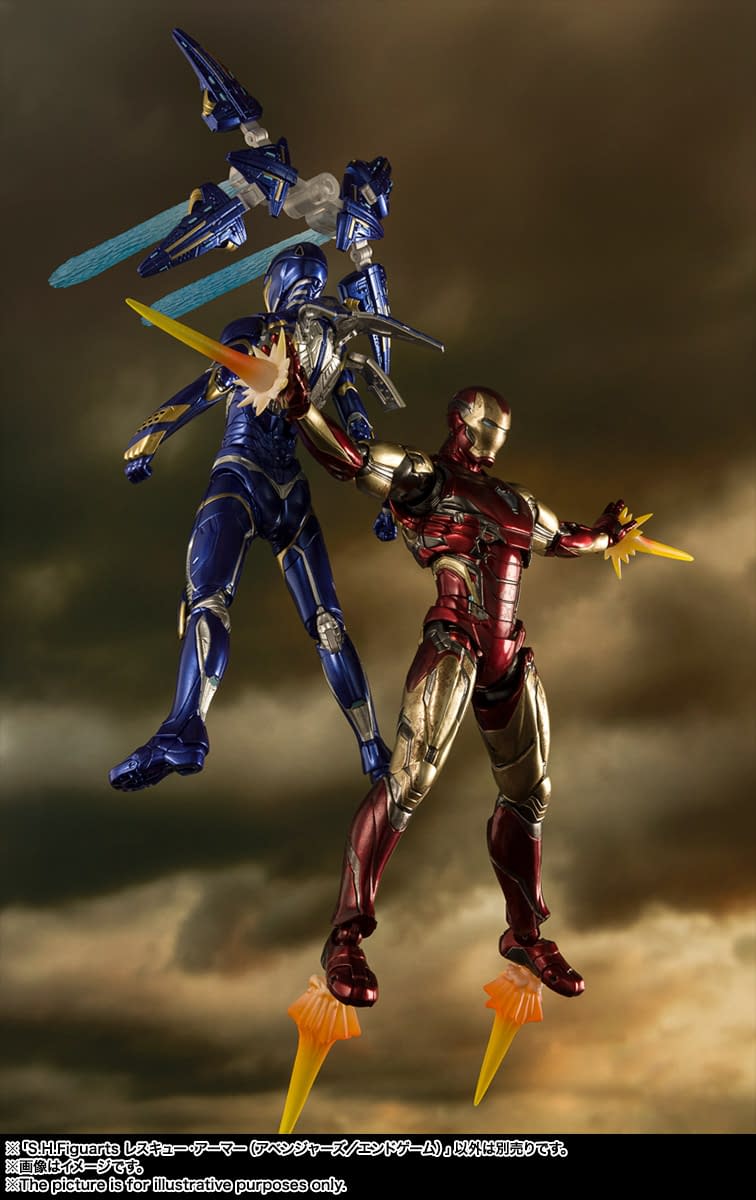 Enjoyed this article? Share it!