Savage Crucible Count Down – Our Top Figures of the Hit Kickstarter
Time is running out for the widely successful Savage Crucible Kickstarter campaign and we are showing off some of our favorite figures
---
A new world awaits collectors as the Kickstarter crowdfunding campaign of Savage Crucible is underway. This new line of figures unleashes new 7" tall creatures and warriors, all with their own motives and story. Three waves of figures currently consist of Savage Crucible with lizard-like Lemurians, the human Barbarians, and the aquatic Pirahnoid. These figures are indeed a work of art and will blend perfectly with other lines out there, like Mythic Legions, Marvel Legends, and much more. There are currently four days left to go, and we have rounded up some of our favorite figures in Savage Crucible.
Kicking things off first is the Kickstarter Konclusive Imperial Sentry that will not only be rare but is just and incredible figure. Then we have Jeager who will releases in Wave 2 (April 2024) and is a werewolf bounty hunter, which is just fantastic. Then the Harbinger of the Abyss is a true warlord that will be a deadly foe in the Savage Crucible. His sculpt is next-level with a incredible Cthulhu-inspired sculpt that collectors will not want to miss. As for the rest, creations like Nashorn with the Barbarians and the Royal Guard with the Lemurians could easily be the heroes and villains of the story. Even the army building capabilities of the Pirahnoid's, will make any collection go from simple too extraordinary. All of this and more can be found right here; just be sure to get your orders in by April 1.
A New World Awaits Collectors with Savage Crucible
"Welcome to the World of Savage Crucible! The 6.5-7 inch line is a highly articulated action figure line with a ton of part pop and swap ability. We have tried are best to focus on the themes, character types, mold use, articulation and other aspects that we enjoy as collectors. This KICKSTARTER is years in the making. We have spent several years sculpting, refining and engineering the line. We have been working with the factory for a little over two years to ensure a smooth production and delivery timeline. We hope that you guys enjoys these figures as much as we have bringing them to life."
---
---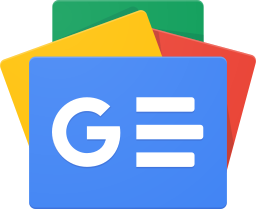 Stay up-to-date and support the site by following Bleeding Cool on Google News today!