"She-Ra and the Princesses of Power" – Mattel Makes Your New Toy BFFs
Just in time for the start of San Diego Comic Con 2019, Mattel has announced a new line of She-Ra and the Princesses of Power dolls. The figures, available July 18th exclusively at Target are adorable. The announced line includes Glimmer (Karen Fukuhara), Bow (Marcus Scribner), Adora (Aimee Carrero), the She-Ra, and Catra (AJ Michalka). If the released images are any indication, Swift Wind (Adam Ray) will also be released as an add-on accessory. Everyone who has spent the last two seasons wishing that Glimmer, Bow, Adora, and Catra were their real-life friends now have a way to feel like they are part of the fam.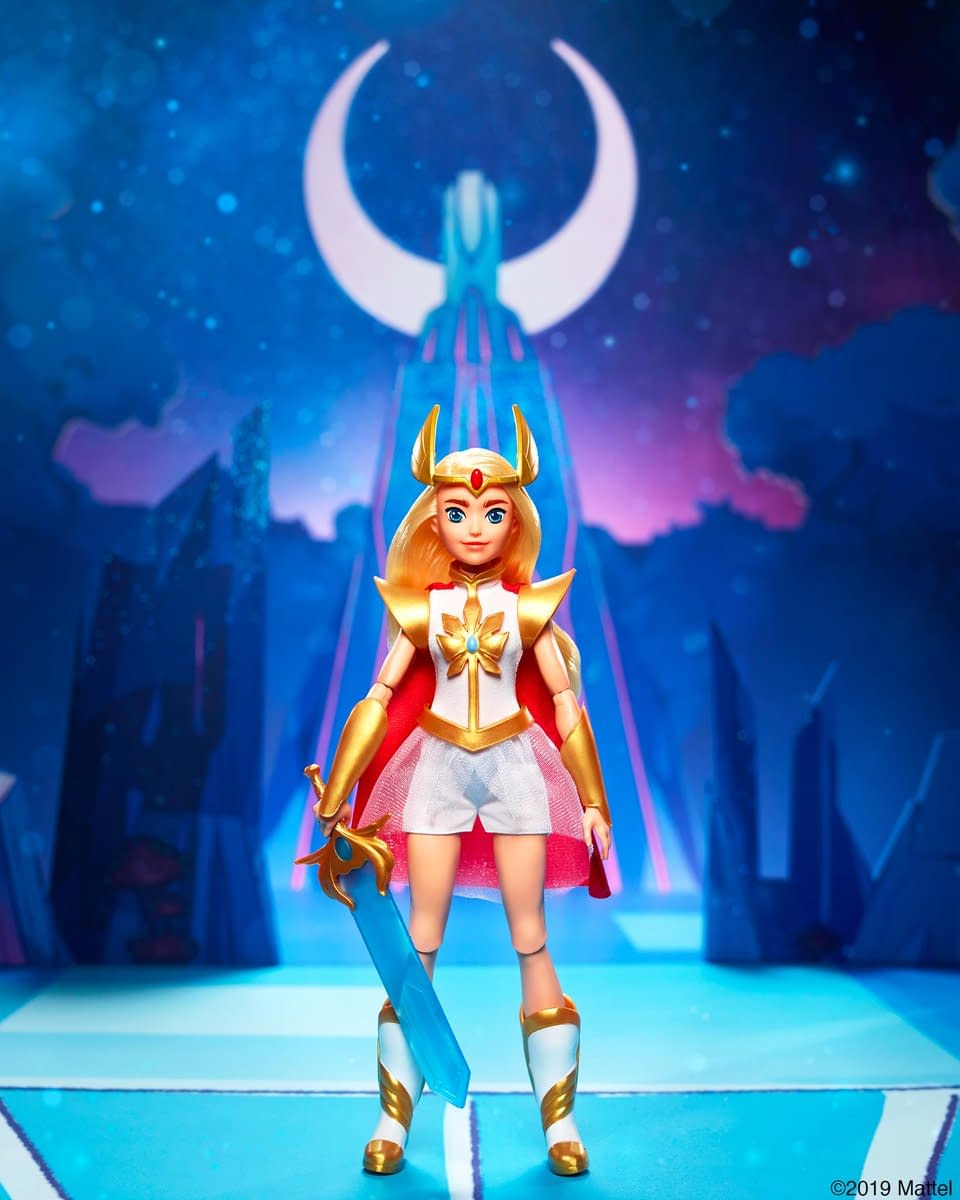 Adora and her internal Princess, She-Ra, each get their own doll. Adora is in her Horde uniform, which she continues to wear throughout Season 2 despite now living in Bright Moon. The She-Ra is larger, in full armor, helmet, and magical flowing hair. Both She-Ra and Adora carry the Sword of Power.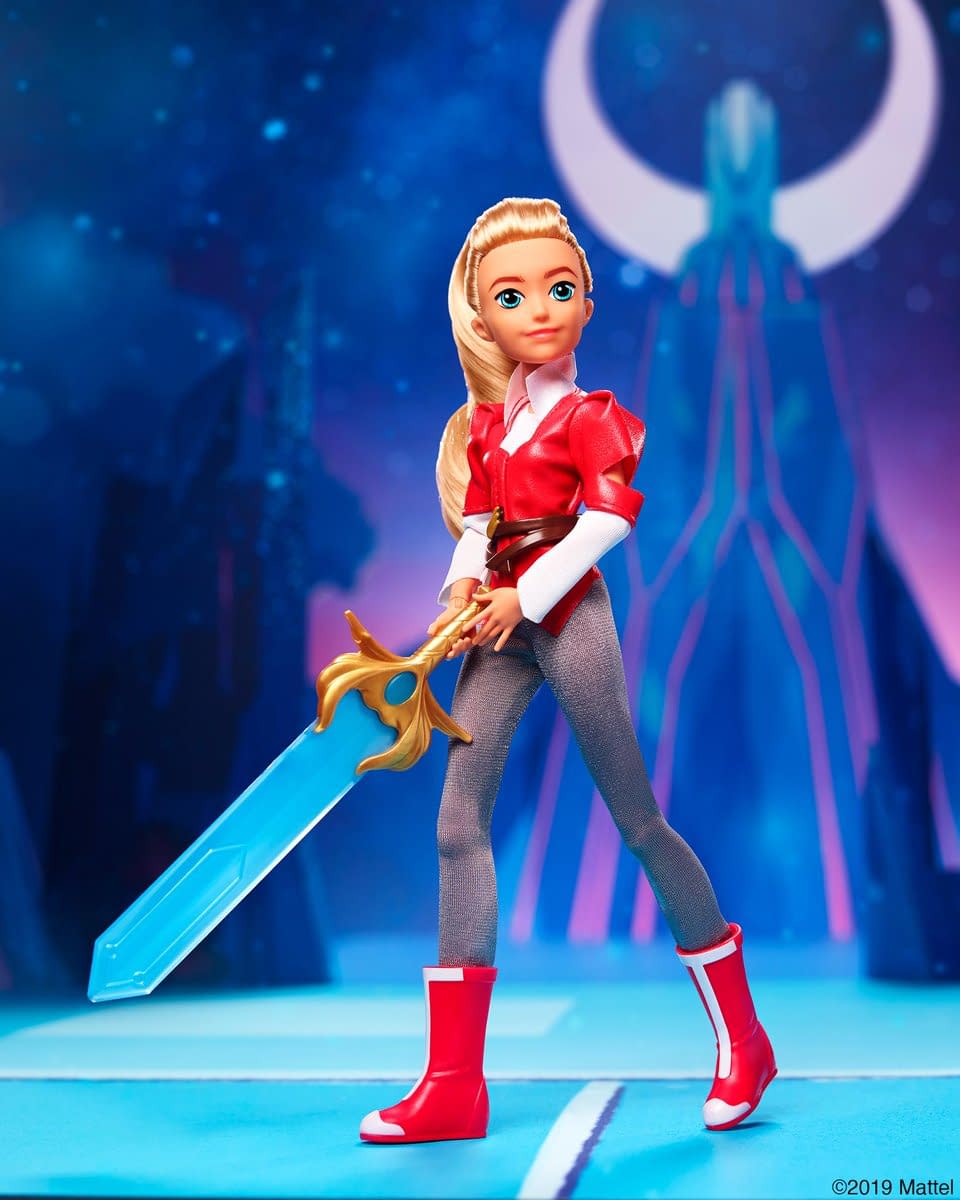 Swift Wind is, of course, looking fabulous with flowing rainbow hair, wings, a golden horn, and a cheeky expression. The pictures released by Mattel make it a little hard to see what the alicorn's wings are made out of, but they almost look like cardboard. It is possible that they are removable.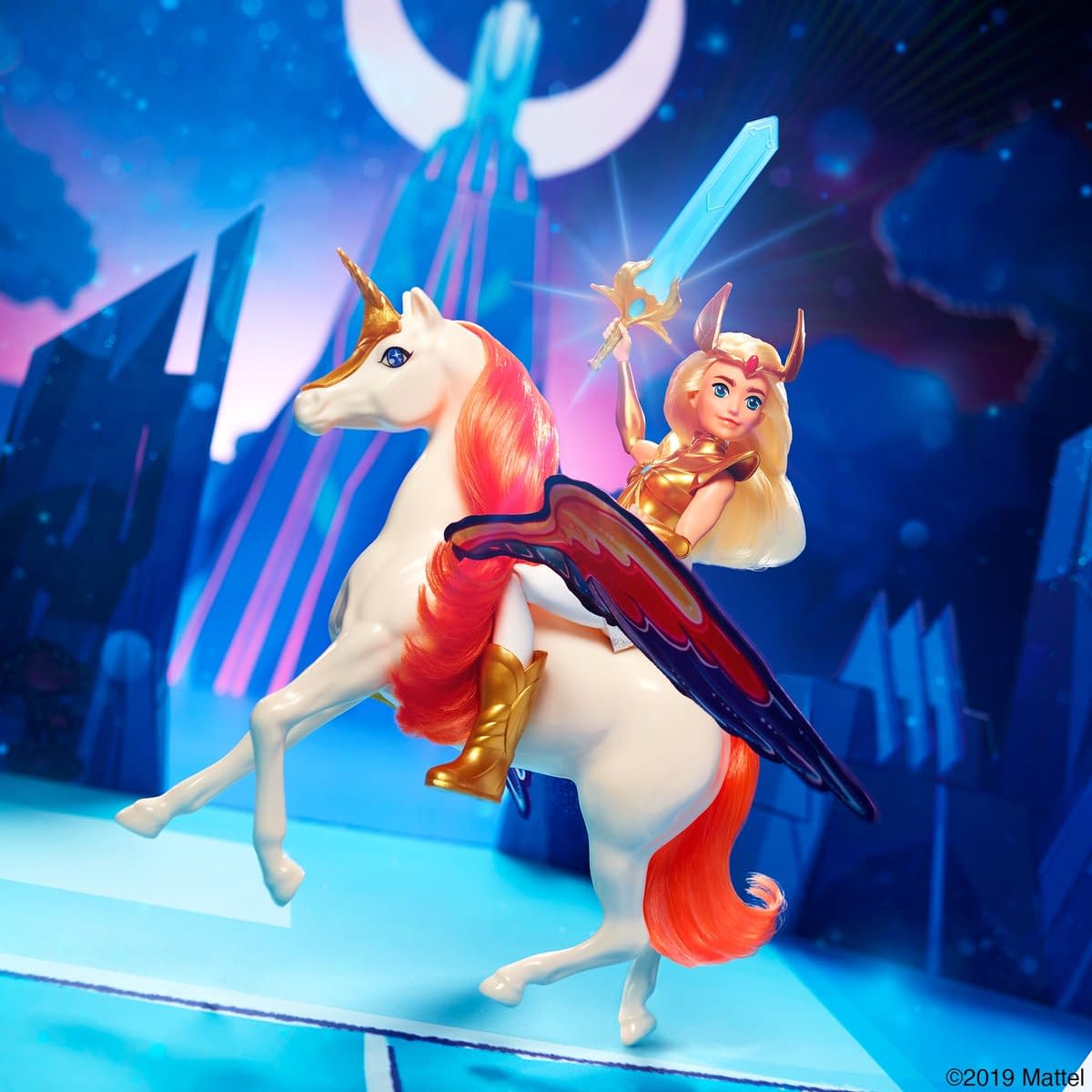 True to their television forms, Glimmer, Bow, and Catra also come with the tools of their trade. Glimmer is in her classic outfit with amazing hair and wielding what looks like a bit of magic. Bow is all tall lean muscle and midriff, with his trademark bow and arrow. Catra is the only one of the figures that looks like she has gone through a bit of a makeover. She is in her classic torn outfit, wielding a Horde staff. However, unlike her animated form, her hair is smooth, long, and flowing.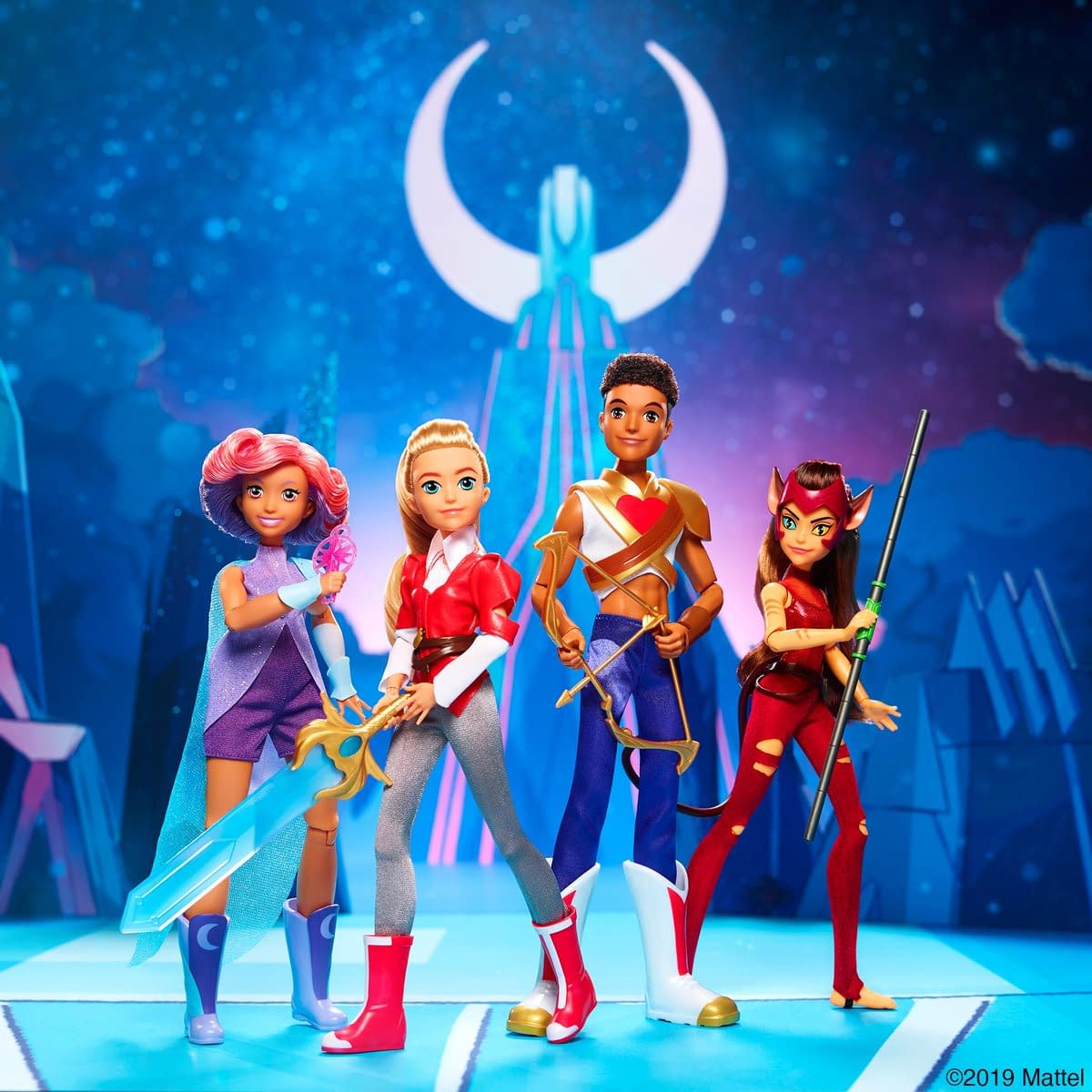 Apparently, Mattel didn't think the release of the She-Ra and the Princess of Power doll photos was enough cute for Preview Night at SDCC. Along with the announcement, the toy-maker released images of the show's cast meeting their new doll counterparts this past April. Karen Fukuhara, Marcus Scribner, Aimee Carrero, and AJ Michalka played and posed with their figures. All four of the actors seemed pleased as punch to see the character they bring to life depicted in 3D.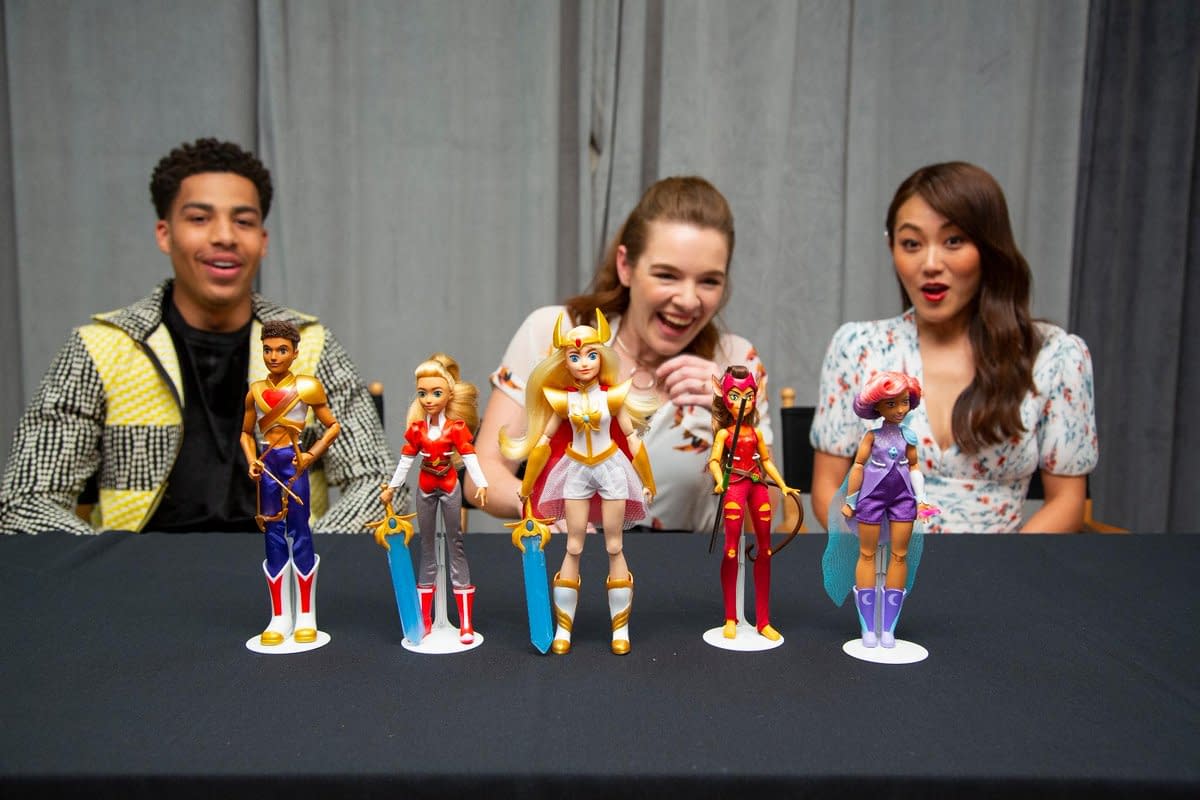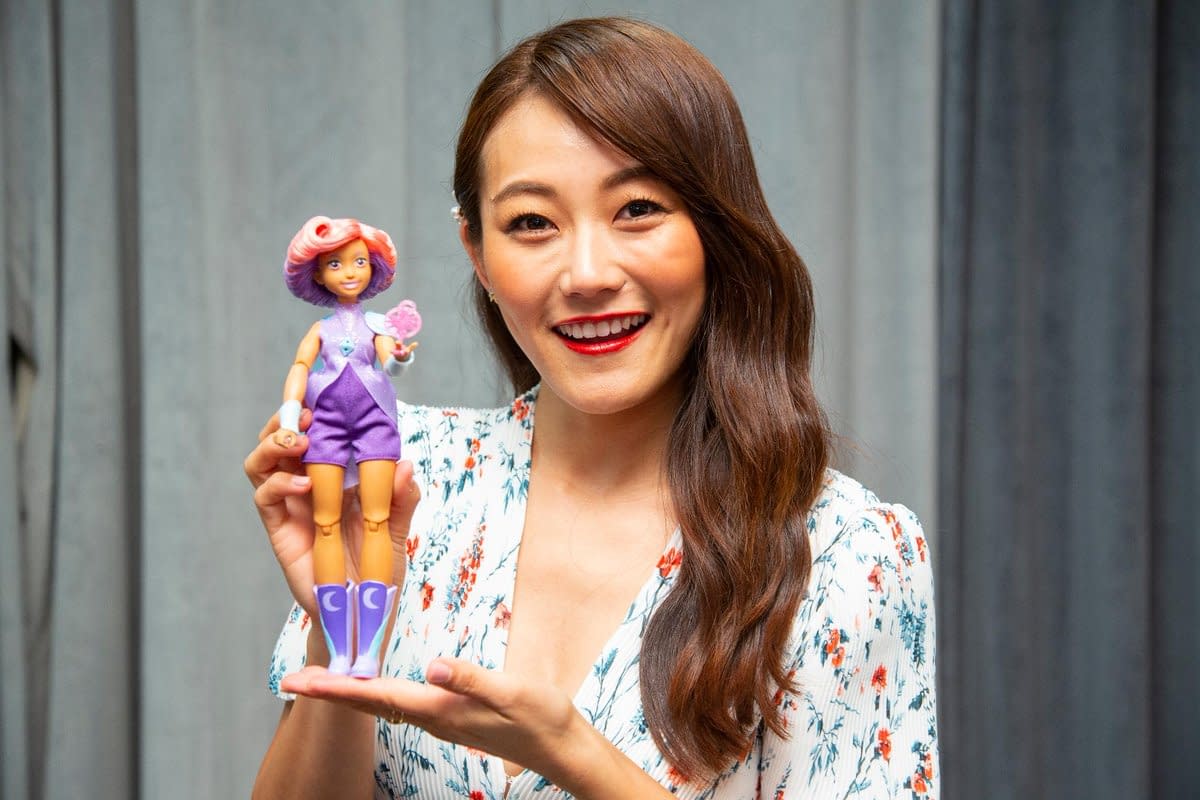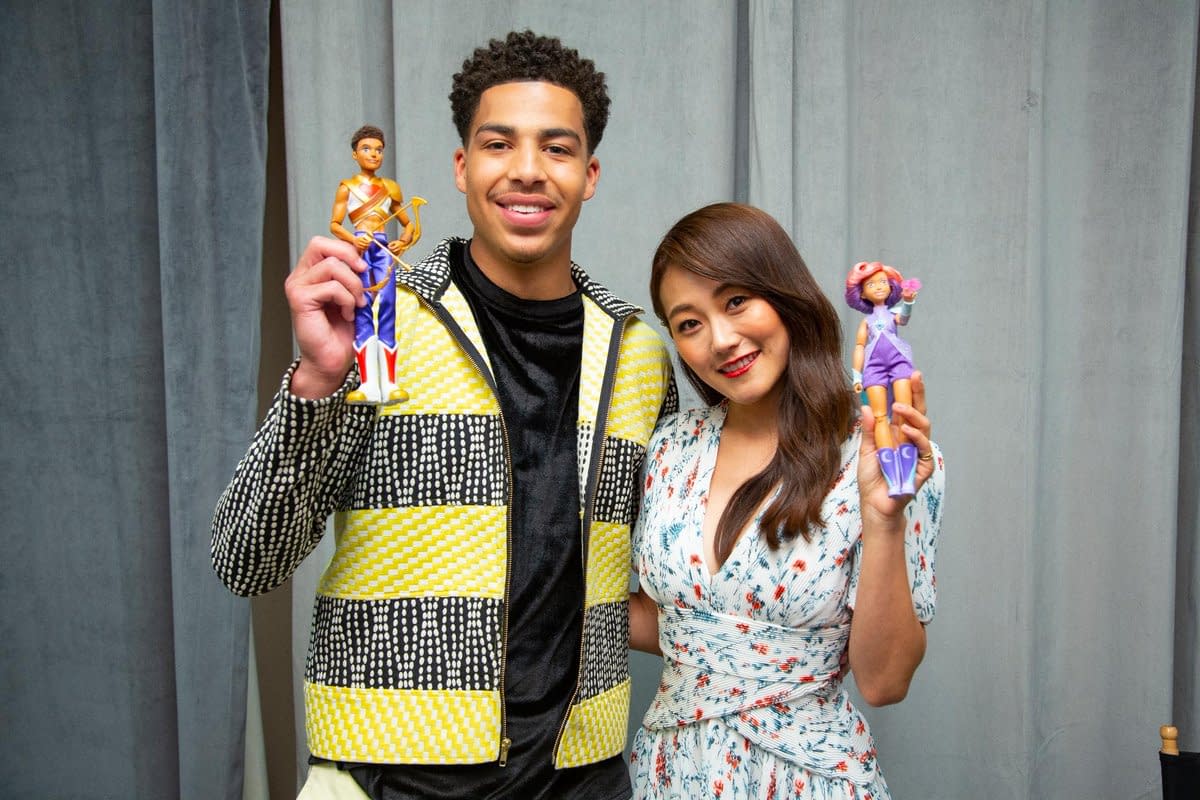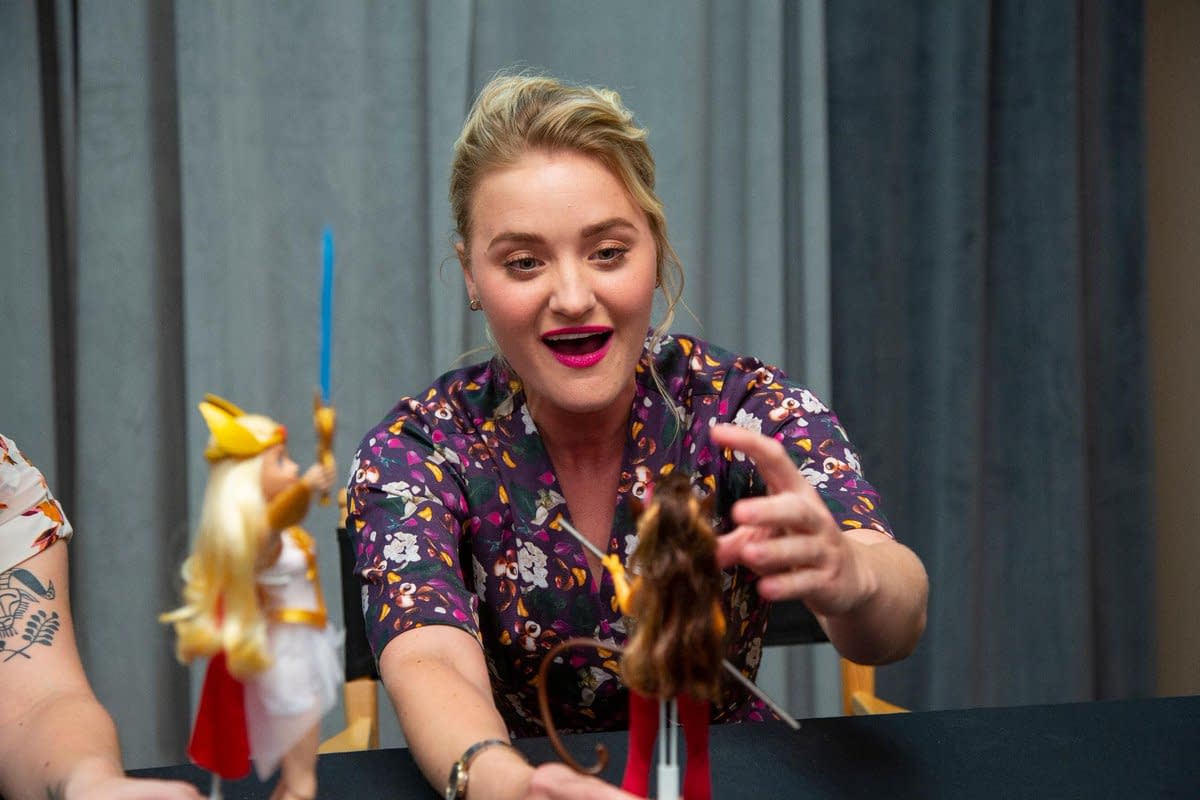 Show-runner Noelle Stevenson took to twitter to share her excitement at the announcement.
It is exciting to see the love that She-Ra and the Princesses of Power, and their dolls, are getting. More exciting She-Ra news will likely come out of the show's San Diego Comic-Con panel Friday morning at 10:15am PST. Stay tuned to Bleeding Cool for complete coverage!