Star Wars Galaxy's Edge Collectibles Heading To Target
Star Wars Galaxy's Edge has been a Star Wars fan's dream since the announcement for Disney Parks. The price to get down there and enjoy the park can make that dream not always obtainable. However, it looks like Star Wars Galaxy's Edge and Target are teaming up to bring some of the park's exclusive collectibles to fans. These exclusives will be exclusively sold at Target through in store and online. Six collectibles have been announced, with the first being a new R5 Funko Pop featuring a new Pop mold. Next, we will be getting a new LEGO set featuring the Resistance I-TS Transport ship. The 932 piece set includes 4 LEGO mini-figures with two characters and two droids. We then get not one but two new Star Wars: The Black Series figures with Galaxy's Edge exclusive characters like First Order's Captain Cardinal and the droid DJ R-3X. Each will be in black boxes but will have a special Star Wars Trading Post sticker on it. Last but not least, we are getting a $400 Millennium Falcon featuring Chewbacca, Porgs, and everyone's favorite pirate Honda Ohnaka. The ship is part of the Vintage Collection and will feature lights and sounds, making it a must-have for Star Wars fans.
It is a great idea to bring some of these exclusive to Target, giving fans a chance to get some great pieces. All of these are some great pieces from the LEGO set to the $400 Millennium Falcon. I am sure more Star Wars Galaxy's Edge will come later on as well, which will be nice to see what happens next. Pre-orders randomly went live today and sold out in seconds. Pre-orders will keep going in and out like usual, and you will be able to try again when all the products go live on August 30th. You can check out the official Star Wars page for more details here, and you can find links for them all here.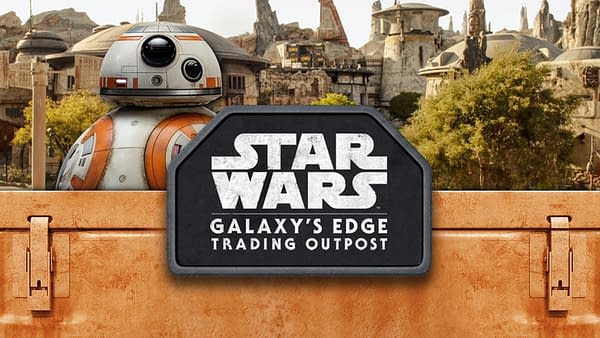 Bring Star Wars Galaxy's Edge Home with Target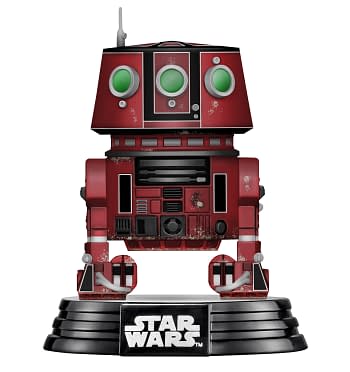 "This R5 astromech droid was part of the attack on scarif & the Death Star. Plus, it's made with a unique mold. Legend."
"This brick-built Star Wars playset includes Lieutenant Bek and Vi Moradi LEGO minifigures, plus Astromech Droid and GNK Power Droid LEGO figures, for fun, creative solo or group role play. The top of the shuttle lifts off and it has opening sides for easy play; It has a LEGO minifigure cockpit, cargo hold with space for the droids, plus 4 rotating stud shooters and 4 rear stud shooters for battle action. The Resistance I-TS Transport measures over 3" (8cm) high, 13.5" (34cm) long and 6.5" (17cm) wide and makes a striking centerpiece in any room when it's not being deployed on playtime Rebel missions."
"DJ R-3X: In the heart of the infamous Black Spire Outpost on Batuu, Rex is a droid reprogrammed to be a DJ in Oga's Cantina, playing the latest hits from around the galaxy. Oga's Cantina is a notorious local watering hole in Black Spire Outpost known for its shady clientele of bounty hunters, smugglers, and off-worlders."
"CAPTAIN CARDINAL: Captain Cardinal served as Armitage Hux's personal guard, as he was among the orphans that Brendol Hux took in in order to create the First Order."
"Kids and collectors alike can imagine the biggest battles and missions in the Star Wars saga with Star Wars toys from Hasbro (each sold separately. subject to availability.)! This remote-controlled Hyperdrive BB Unit rolls in any direction and makes expressive droid sounds as kids ages 5 and up lead it into imaginary adventure at accelerated speeds! Boys and girls can control the action with remote-controlled accelerometer technology and watch as the Hyperdrive BB Unit lights up and its head moves in any direction — front, back, and side-to-side!"
"Celebrate the legacy of Star Wars, the action-and-adventure-packed space saga from a galaxy far, far away, with premium 3.75-inch scale vehicles from Star Wars The Vintage Collection. Vehicles feature premium detail and design across product and packaging inspired by the original line, as well as the movie-inspired collector grade deco that fans have come to know and love. (Additional products each sold separately. Subject to availability.)"
• Includes: vehicle, escape pod, 2 figures, 6 Porg figures, and 2 accessories.
• Figure scale: 3.75 inches