"The Iron Giant" Stands Tall With New Walmart Exclusive Goldlok Figure
The Iron Giant debuted nearly 20 years ago and it still stands its ground. The cult classic cartoon still has a massive fanbase and fans can get some nice collectibles still. The newest figure from the Warner Brothers classic is a Walmart Exclusive figure from Goldlok. The figure stands 14" tall, walks, has lights, sounds and is quite detailed. The best part here is that this figure is that it is only $19.99 which honestly blew me away. So let's not wait any longer and dive right into The Iron Giant figure.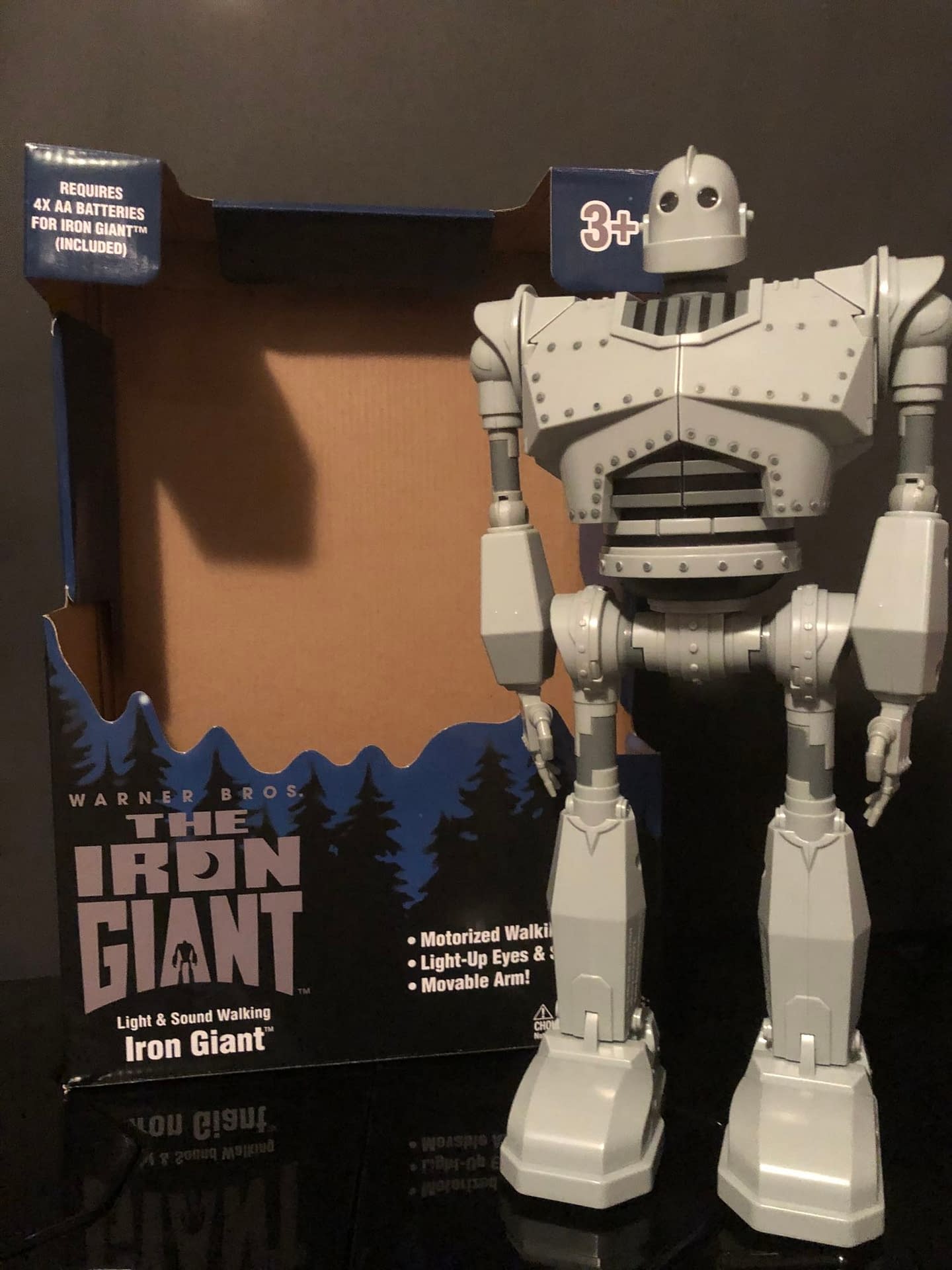 This figure is massive, the pictures don't do it justice but it's worth holding one in your hands. The Iron Giant himself is a pretty simple figure with very limited function but that is the charm of him. His neck does not more which is slightly annoying but his arms are able to bend with basic functions. The character is quite basic so he is quite detailed perfectly to his animated counterpart.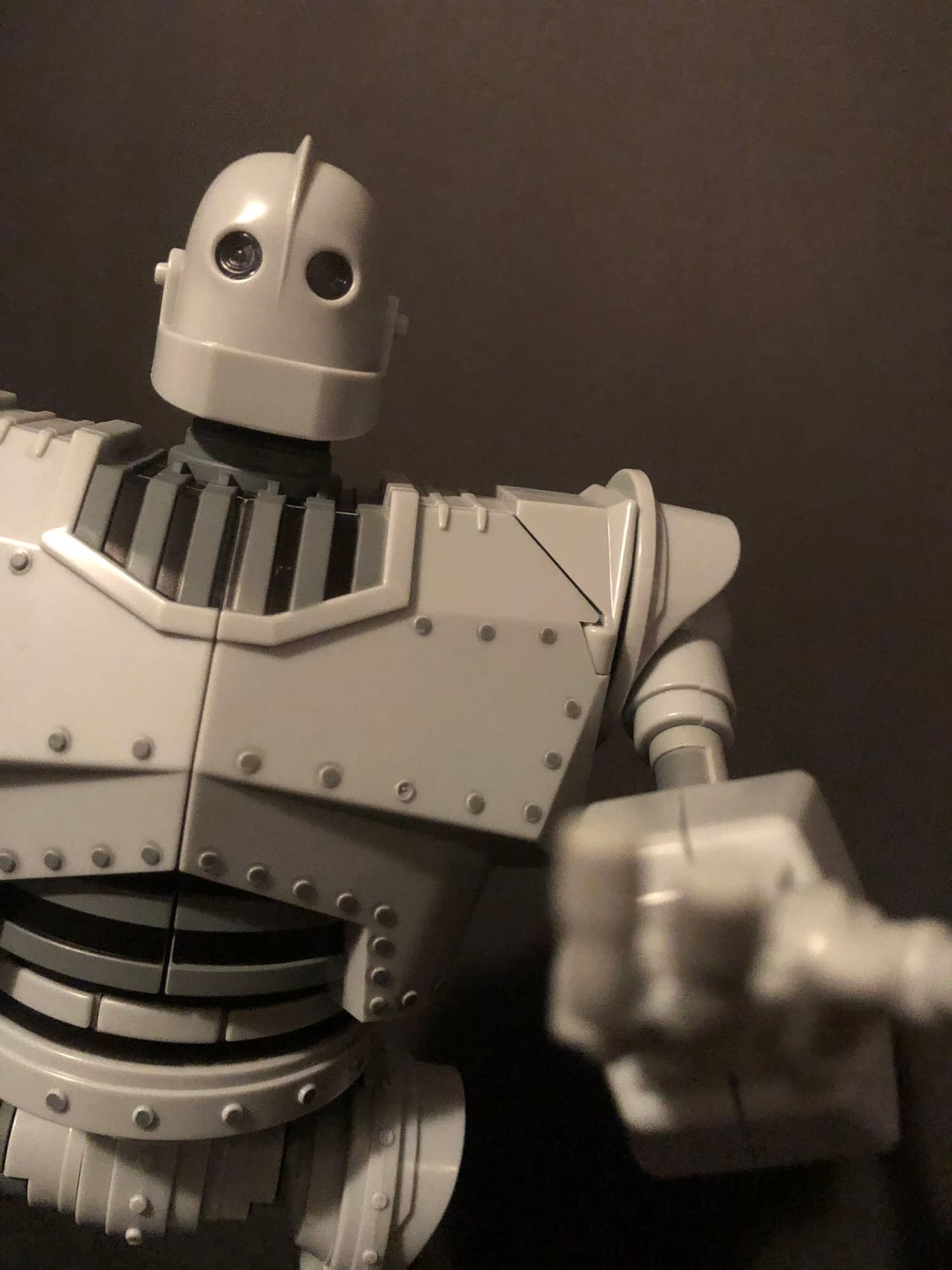 The Iron Giant is electronic and does feature a nice set of abilities. There is a switch on his back that allows you to switch him from his test mode to normal activation. The first part of his mode is walking with 2 variations of sound that comes from The Iron Giant. You can activate this mode by pushing the button on his stomach which will turn his eyes green and make his legs start to walk. When he starts walking the figure makes loud robotic footsteps and then switched between two The Iron Giant voice effects. One of them is a loud roar and the other is the voice line "I am Superman." He shifts from left to right by the small wheels on the bottom of his feet that allows him to slide forward.
The second part of his abilities is his chest lights up. His chest opens up and shows his center reactor. You can push the center to the reactor and it turns The Iron Giant's eyes red and bares some cosmic sounds. These sounds are mainly in reference to the end of the film and some explosion noises can be heard from the reactor as well.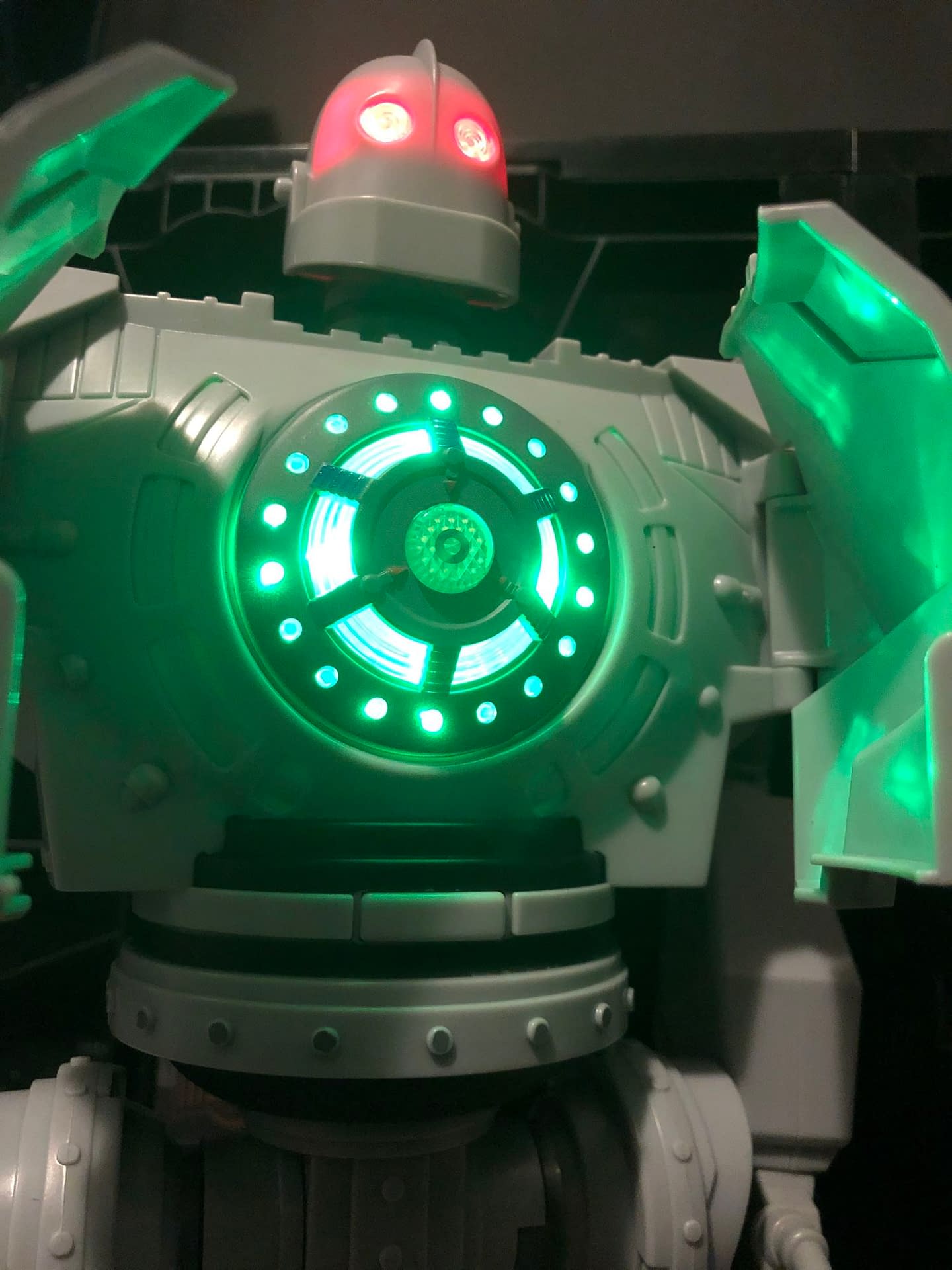 This Walmart Exclusive Goldlok The Iron Giant figure is a great collectible all around. The simplicity brings me back to when I was a kid and I just love that about this figure. With all of its details and effects, you would think this should be a $40 figure but the $20 is easily a huge plus. This is a perfect figure for any The Iron Giant fan that would not only please new fans but old ones. You can find them in Walmart stores now and hopefully, they will show up online.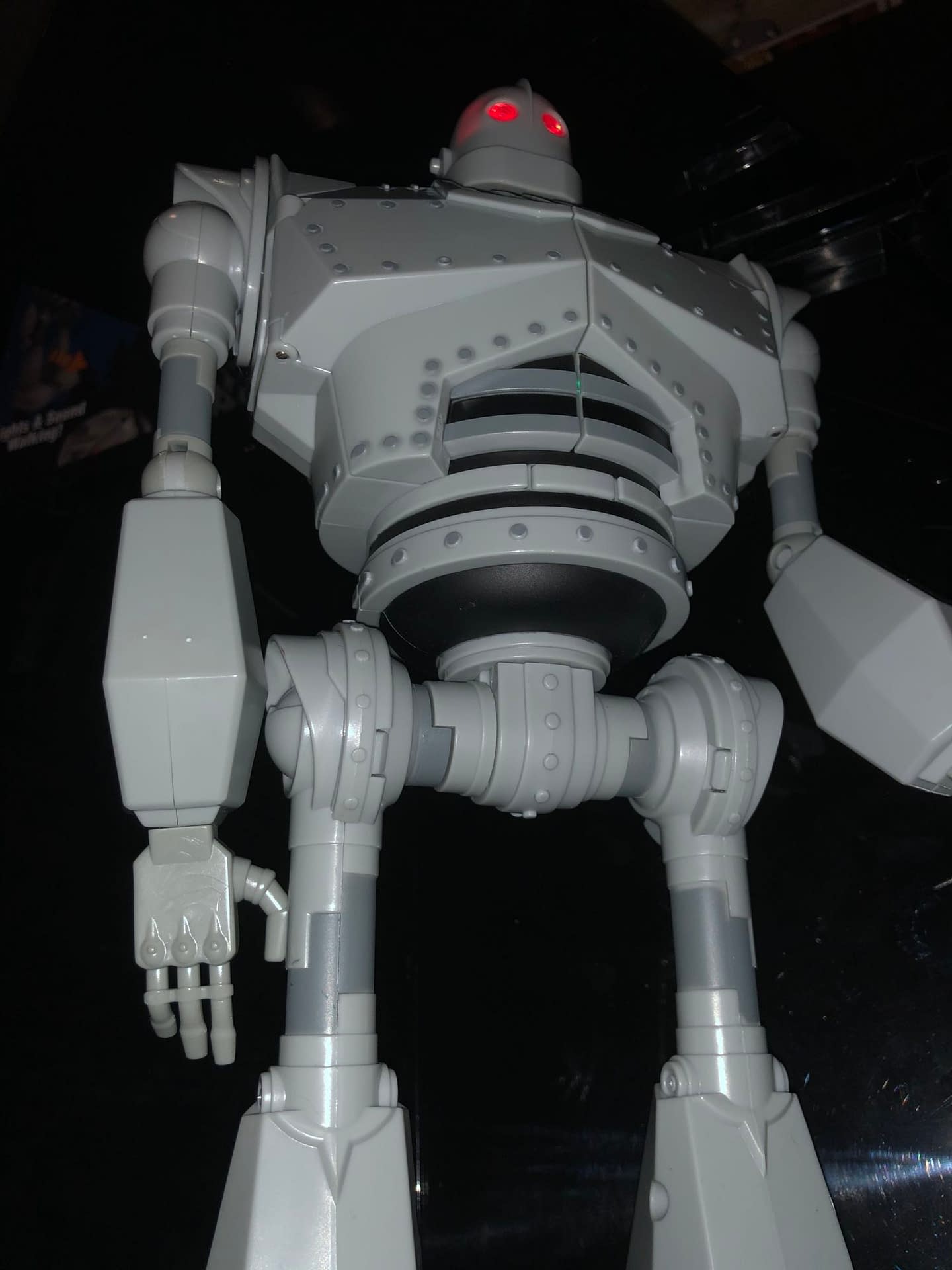 ---
---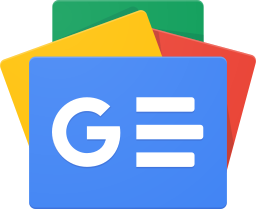 Stay up-to-date and support the site by following Bleeding Cool on Google News today!