Fallout's Vault Boy is here fellow wanderer! If you have made it this far then you deserve a reward, I mean you did survive the Fallout after all. Put on your jumpsuit, grab your pip-boy and get out there and join the world once again. Don't forget to bring your Vault Boy with you though! Vault-Tec and Good Smile Company are giving you your guide to the Fallout wasteland with a new Nendoroid figure. Vault Boy can fit on any occasion, with four interchangeable faceplates and a great assortment of accessories. Do you want to party? Vault Boy is. Are you ready to upgrade your Cannibal Perk? Vault Boy is and boy does he look hungry. Are you pissed at the world and ready to have Vault Boy show it off for you? Well, he is there for you and looks he even has a Nuka Cola to enjoy or play with. Let us enjoy the Fallout together with Good Smile Company and your new personal collectible assistant Vault Boy!
Vault Boy is set to come to a wasteland near you March 2020 and priced at around 44 caps ($44). Preorders are live and located here. Give him a good shelter and take on the Fallout together.
Grab a Nuka Cola and check out Vault Boy below:
From the Fallout series comes a Nendoroid of Vault Boy, the mascot of Vault Tec!
From the globally popular "Fallout" series comes a Nendoroid of Vault Boy, the mascot of Vault Tec! He comes with 4 interchangeable face plates in order to recreate various perk images from the games. He also comes with a Nuka-Cola bottle, a party hat as well as the arm and leg parts seen in the Cannibal perk image. Have fun mixing and matching all of the included parts to recreate your favorite moments from the games. Add Nendoroid Vault Boy to your collection, and enjoy recreating the world of Fallout!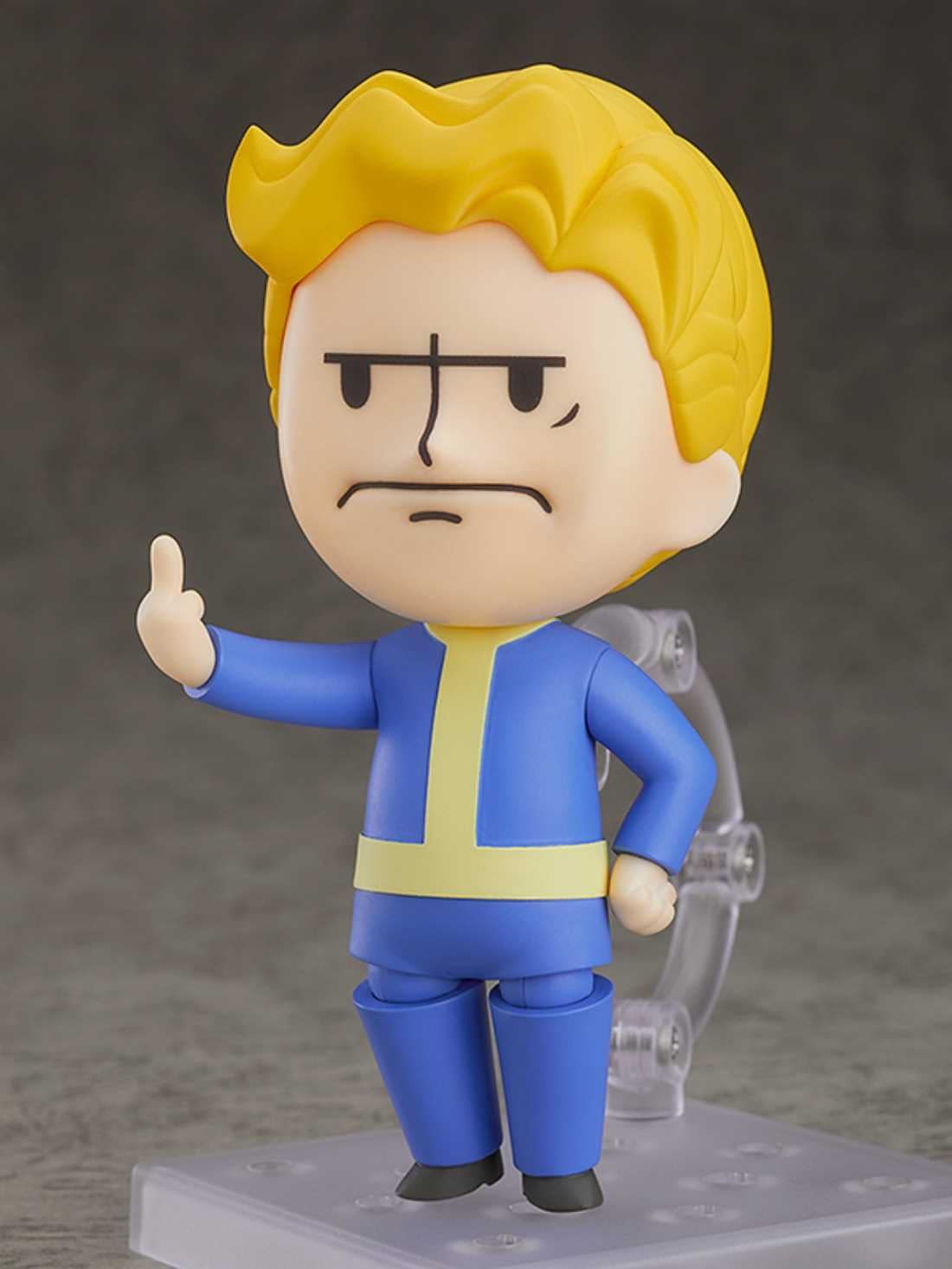 Enjoyed this article? Share it!