The Sith Trooper Arrives with New Star Wars Black Series Figure
The Sith Trooper is now entering the smaller collectibles world. The time we are seeing one of the first figures to come out of the Star Wars: The Black Series figure line. Star Wars: The Rise of Skywalker is still months away but we are seeing a lot of Sith trooper merchandise from the promotional material. These are almost on par with the same way that Star Wars: The Last Jedi showed off Porgs. These characters won't be playing a major role in the upcoming movie but they are a lot cooler than seeing Porgs everywhere. Hasbro has announced the first figure from the Rise of Skywalker in The Black Series wave. The Sith Trooper is detailed to the character from the upcoming movie, comes with two blasters, and is articulated to bend like most Black Series figures. The Black Series figures are more detailed than most lower-valued figures but the red on the Sith Trooper is what I am in love with.
This figure was available at D23 but is now up and available for preorder and located here. The Sith Trooper will cost $19.99 and will be released in Fall 2019.
Kylo Ren requests your presence below: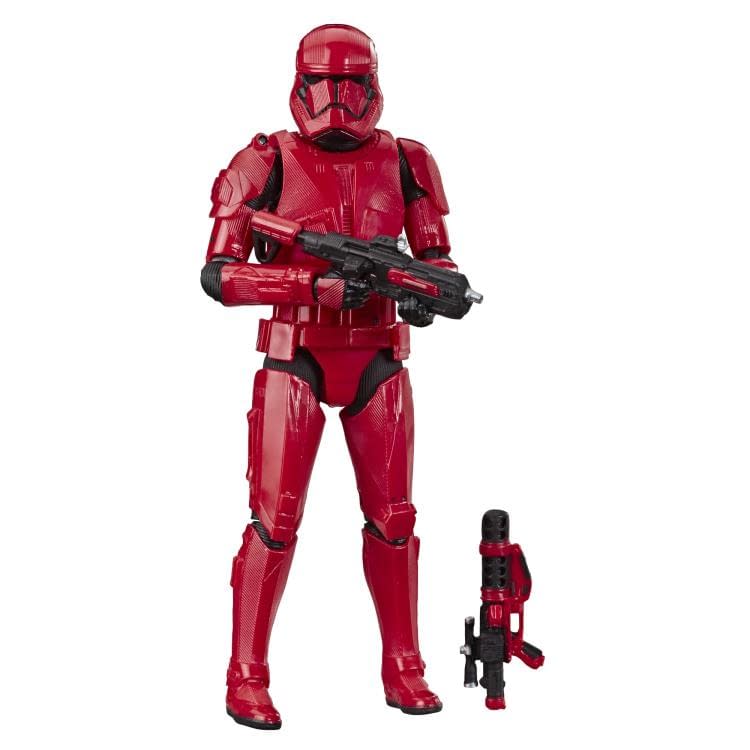 STAR WARS: THE BLACK SERIES 6-INCH SITH TROOPER Figure
(HASBRO/Ages 4 & up/Approx. Retail Price: $19.99/Available: Fall 2019)
Fans and collectors can imagine scenes from the Star Wars Galaxy with this premium Sith Trooper figure, inspired by Star Wars: The Rise of Skywaker. The Star Wars: The Black Series 6-Inch Sith Trooper action figure features premium deco and four fully articulated limbs and comes with two Sith Trooper-inspired accessories that makes it a great addition to any Star Wars collection. Includes figure and 2 accessories. Available at D23 via shopDisney and in limited quantities at most major online retailers and HasbroPulse.com starting on September 4, 2019.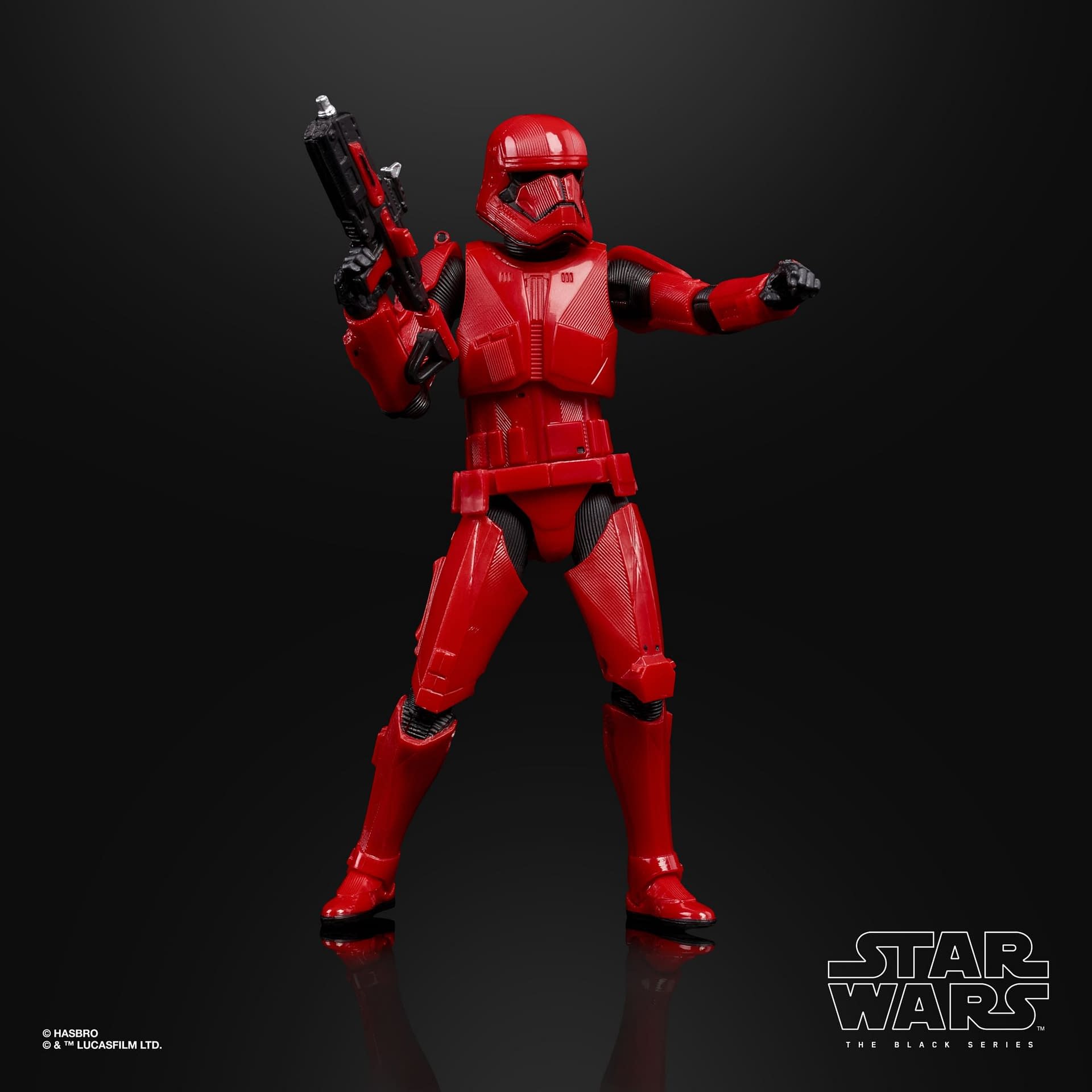 In its ultimate push toward galactic conquest, the First Order readies an army of elite soldiers that draw inspiration from a dark and ancient legacy!
This Star Wars Episode IX: The Rise of Skywalker The Black Series Sith Trooper 6-Inch Action Figure is detailed to look like the army from Star Wars: The Rise of Skywalker, featuring premium detail and multiple points of articulation. The troopers also come with Sith Trooper-inspired blasters which can plug into the hip for storage, or be carried around in their hands. Ages 4 and up.