Posted in: Collectibles | Tagged: cable, marvel, revoltech, x-men
---
X-Men's Cable Lands in 2020 With New Revoltech Figure
Cable is back and making his way to 2020 with the newest Amazing Yamaguchi Revoltech figure. This is the figure Cable fans have been waiting for and he is packed with detail and accessories. Right off the bat, he will get two head sculpts one is normal and the second is angry. Just like his 90's X-Men debut, he is loaded with an arsenal of heavy fire power. The weapons will have the ability to be connected to his back and to each other for even bigger guns. You can not have Cable without his eye light effect and you will Kaiyoda made sure to include it. This is one figure Cable and X-Men fans will not want to miss out on.
The detail on this figure is quite insane with the way Kaiyodo even puts the textures on his suit. Even the customizable guns are a perfect fit for Cable and it brings us right back to the classic 90s action. The Amazing Yamaguchi Revoltech Marvel Comics Cable Figure from Kaiyodo. Will be priced at roughly $94.99. The figure is expected to come out in December and pre-orders are already live and you can find him located here. Don't forget to expand your X-Men collection with other Revoltech X-Men figure like Deadpool, Gambit, and more.
(Translated Description) "Mutant warrior Cable with the strongest genes that came back from the future has appeared! With the strongest class of telekinesis and telepathy as a mutant, the solitary warrior Cable that came back from the future appeared in Amazing Yamaguchi! The costume is shaped in a blue battle suit showing the members of X-Men and a yellow gun belt & multi pouch. Two expressions are included, normal expression and an angry expression, and the left eye that constantly emits light is reproduced with effect parts."
"The large firearm is equipped with a rearrangement gimmick. An automatic rifle type that can be recombined into a long barrel style and a continuous assault rifle style. It can be combined with a large revolver grenade launcher to combine into a super large cannon. Two handguns for sub-weapons are also included. The pouch on the thigh can be replaced with a handgun holster. Large firearms can be mounted on the back of Cable using joints and can be fully equipped."
---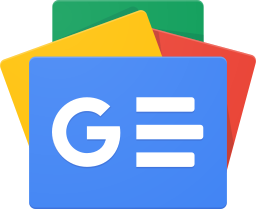 Stay up-to-date and support the site by following Bleeding Cool on Google News today!