This week sees DC Comics take a skip week for printed monthly comic books, as they get to grips with issues caused by the current new distribution. While this is also a skip week for Marvel Comics when it comes to print. So while both have series that would have been in print, finishing their run in digital, such as Supergirl and Scream: Curse Of Carnage, for your Marvel and DC zombies (and yes there is DCeased on digital as well) there may be a paucity at the comic shop. Dark Horse is also skipping monthly comics, So what will be filling next weekend's Bleeding Cool Bestseller List? Here are ten suggestions: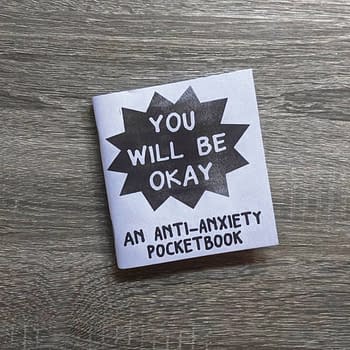 YOU WILL BE OKAY ANTI-ANXIETY ONE SHOT Silver Sprocket
By Meggie Ramm, an anti-anxiety pocketbook that tells you that you'll be okay at least eight times.
NEGAN LIVES #1 Image Comics
Robert Kirkman and Charlie Adlard are bringing back The Walking Dead for a special revenue-raising issue for comic book stores, and it won't be available digitally. This is the blockbuster comic and the most likely to top the chart.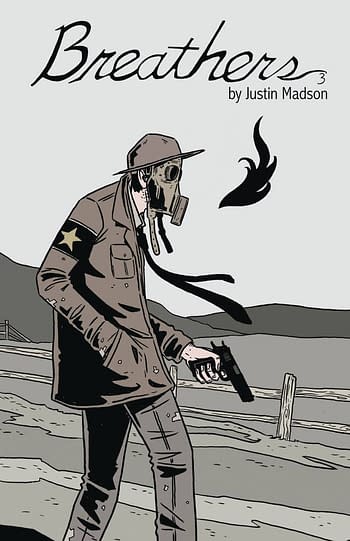 BREATHERS #3 It's Alive Press
By Justin Madson, the story of Breathers follows a small cast of individuals as they struggle to make sense of the dystopian world they live in, as a virus is unleashed into the air, rendering it deadly to humans. And everyone wears masks, hence, 'breathers'. Is this too close? Or just right?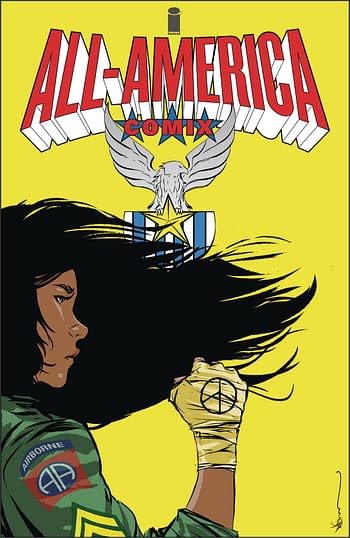 ALL-AMERICA COMIX ONE-SHOT Image Comics
Ms America, America Chavez, was created by Joe Casey and Nick Dragotta in the Marvel comic book series Vengeance, back in 2011. She gained greater popularity when recreated by Kieron Gillen and Jamie McKelvie for their Young Avengers series, as well as appearing in The Ultimates, and received a spinoff solo series subsequently. Four years ago, Casey and Dragotta announced that they were creating a very similar character, America Vasquez, to be published by Image Comics as All-America Comix. And although Marvel has abandoned its solicitations for a new America Chavez series, Made In the USA, written by Kalinda Vasquez, the Image version is still on track for tomorrow.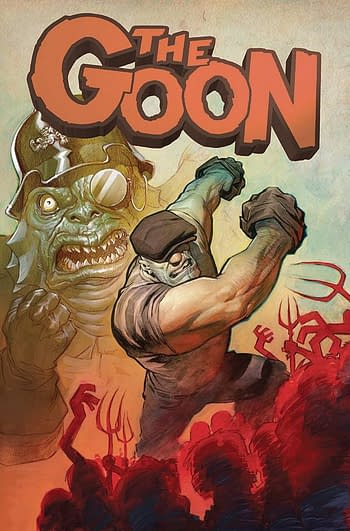 GOON #11 Albatross Funnybooks
Two insanely amazing talents, Roger Langridge and Mike Norton continue to tell the sueprnatiral gang rivalries between people running a bar. A perfect Goon tale.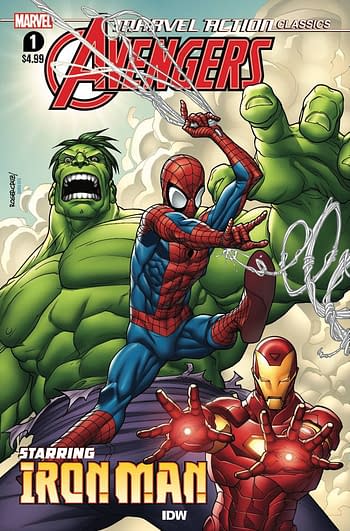 MARVEL ACTION CLASSICS AVENGERS STARRING IRON MAN #1 IDW
Marvel may not be publishing monthly print comics this week but IDW is, launching a new Iron Man comic book series by Paul Tobin and Alvin Lee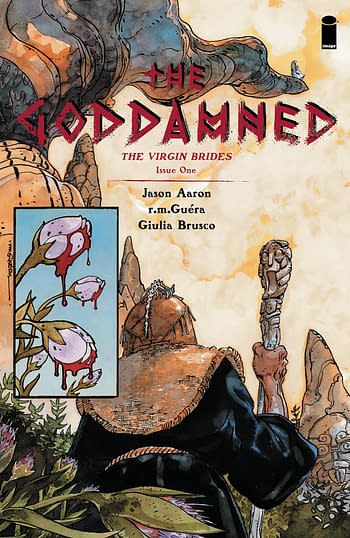 GODDAMNED VIRGIN BRIDES #1 (OF 5) Image Comics
Avengers' Jason Aaron and R. M. Guera are bringing back their biblical noir comic book series for its second chapter. And it's set in the run up to the tale of Noah and the Great Flood from Genesis. With a holy matriarchical society under threat from man.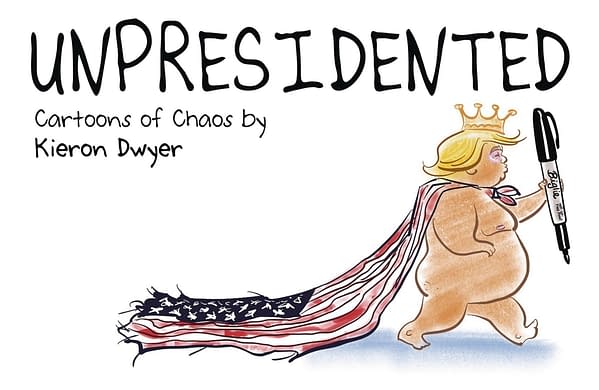 UNPRESIDENTED HC Image Comics
Kieron Dwyer's LCD may be banned from the UK and Canada, but his new collection of Donald Trump cartoons should be available everywhere.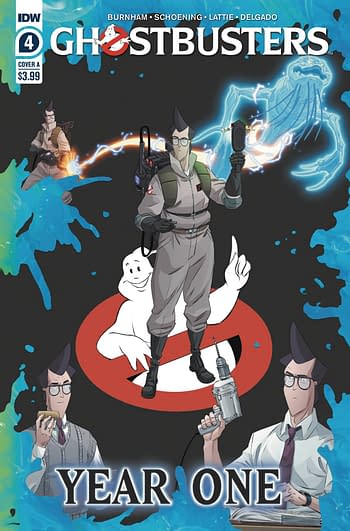 GHOSTBUSTERS YEAR ONE #4 IDW
Egon Spendler reveals the truth behind what actually happened during the Ghostbusters first year of operation. All canon, all secrets, revealed here for the first time from the most reliable of the team.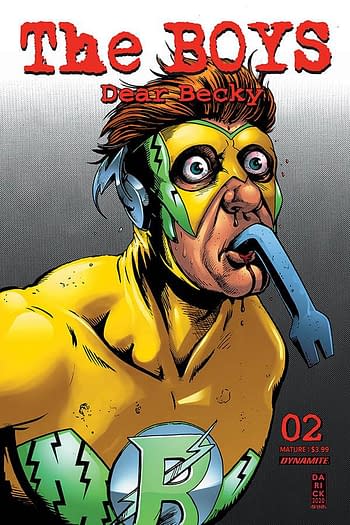 BOYS DEAR BECKY #2 (MR) Dynamite Entertainment
It's not just Kirkman and Aldard who returned to their big media-friendly comic book series, Garth Ennis, Russel Bran and Darick Robertson have returned to The Boys, as its second season on Amazon Prime kicks off.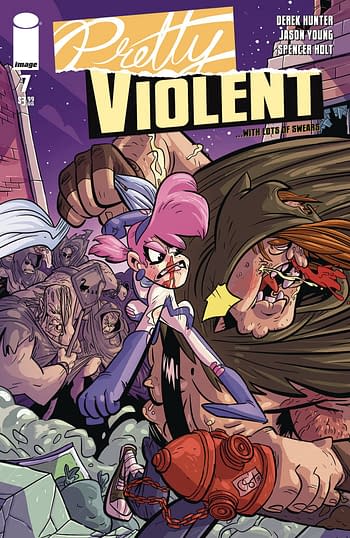 PRETTY VIOLENT #7 Image Comics
Starring a new storyline with Gamma Rae against brand new enemy, The Unseen.
KILLING RED SONJA #2 Dynamite Entertainment
RED SONJA #16 Dynamite Entertainment
BILLIONAIRE ISLAND #2 (OF 4) AfterShock Comics
It's your Mark Russell three-pack, a High Society-style reimagining of Red Sonja – as well as her impending death from Dynamite and a continuing social and political satire from Aftershock with Billionaire Island. You don't normally get three Mark Russell books in one week, this week seems an opportune moment to try them all.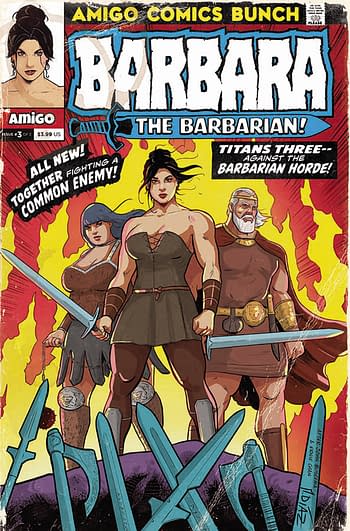 BARBARA THE BARBARIAN #3 (OF 3) Amigo
Maybe pair them with a Conan parody by Jos, Sonia Moruno. Manuel Diaz reaches a very silly conclusion.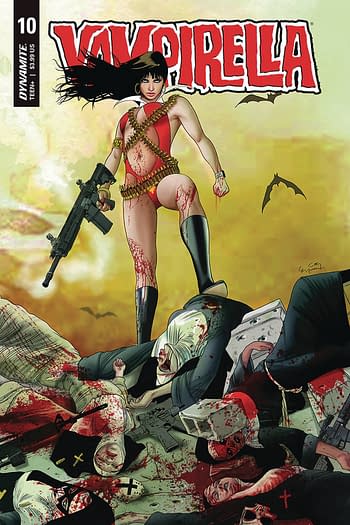 VAMPIRELLA #10 Dynamite Entertainment
A Dynamite book not written by Mark Russell but by Chrstopher Priest and it's aces.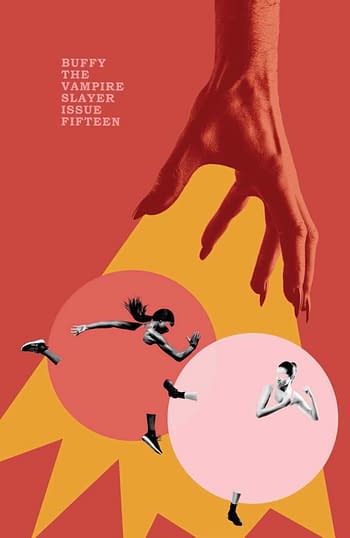 BUFFY THE VAMPIRE SLAYER #15 Boom Studios
It's heading towards a big Buffyverse multi-media crossover event. A League Of Extraordinary Buffys. A great excuse to jump on.#6 Image Comics
Starting a new storyline, from the Sonata team of David Hine and Brian Haberlin, giving us "Lovecraft in the Underworld"
KING OF NOWHERE #3 (OF 5) Boom Studios
Beautiful book by Maxwell Prince and Tyler Jenkins, as Denis, once a stranger in the city of Nowhere now has to deal with strangers himself. That's you all caught up.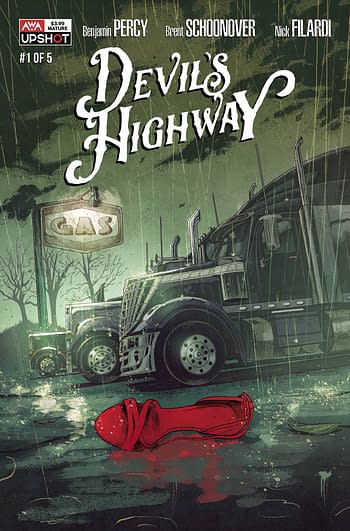 DEVIL'S HIGHWAY #1 AWA Comics
A young woman with a dark family secret embarks on a quest to hunt down the serial killer that brutally murdered her father – only to discover he is just one piece of a national network of evil that snakes across the country and hides in plain sight. Ben Percy and Brent Schoonover present a nerve-racking thriller examining murder in the dark underbelly of America's heartland in the new series from AWA Studios!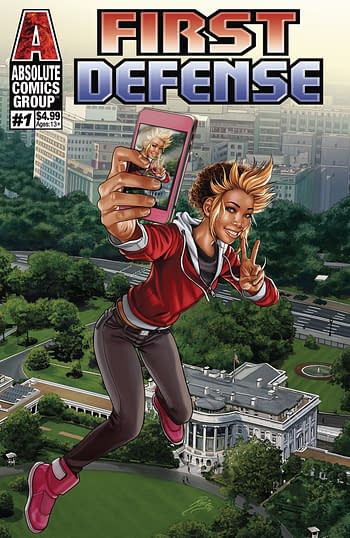 FIRST DEFENSE #1 Absolute.
Tasha Tasker is the President's daughter and the latest in a long line of "First Children" who were granted powers and have lain in stasis. Now they are waking up and she must lead them to combat a threat from beyond the stars in this new series. If this is actually published, there are a lot of Absokute/Red Giant Entertainment books on Diamond's list for tomorrow, some dating back from 2018. Is this one big drop? A massive catch up? Or a glitch?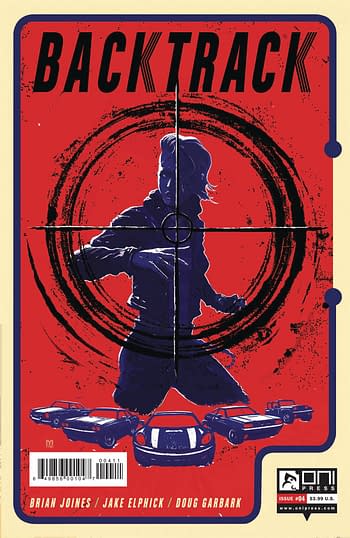 BACKTRACK #4 Oni Press
From Brian Joines and Jake Elphick, with racers across time and space, now moving to 1970's Berlin, for the latest run around the track.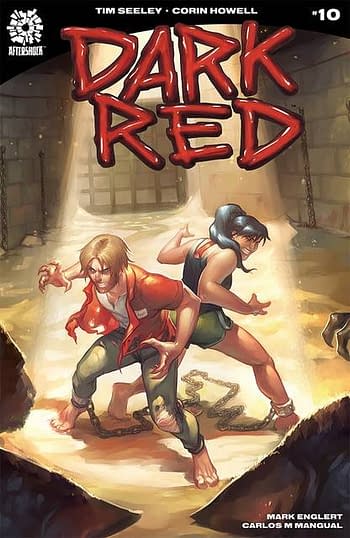 DARK RED #10 Aftershock
Tim Seeley and Corin Howell conclude a rather controversial second story arc. Come find out what all the fuss was about.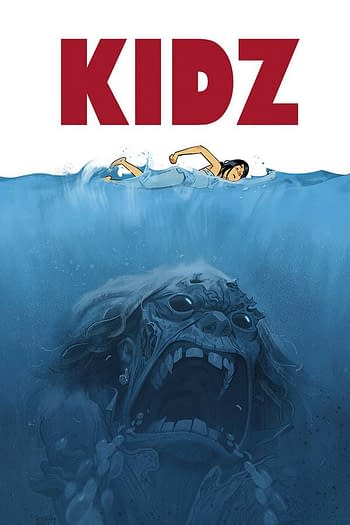 KIDZ #4 Ablaze Media
Aurelien Ducoudray and Jocelyn Joret takes the whole powered up Kidz crew to the abandonded "Super Toyz" retail store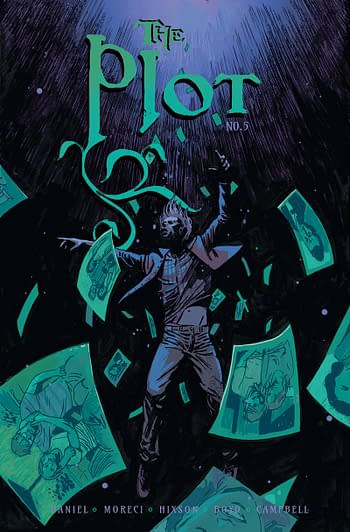 PLOT #5 Vault
By Michael Moreci, Tim Daniel and Josh Hixson, discovering a journal in the attic, Chase drowns in the dark waters of his family's history… yeah, I know how he feels right now. Been doing a lot of history drawing recently.
So, fancy giving any of these a try? Or do you have other comic books you jonesing on out this week?
Enjoyed this article? Share it!