42 Exclusive Comics at ECCC 2018 from Aspen, Dark Horse, Boom, DC, Oni, Valiant, Vault, and More
The first weekend of March sees Emerald City Comic Con 2018 (ECCC 2018), the first major comic convention of 2018, run by Reed POP Expo. And, as any fule kno, that means exclusive variant comic book covers and debuts. Here are 42 from Aspen, Dark Horse, Boom, DC, Oni, Valiant, Vault and more.
ASPEN
Aspen Comics returns to Emerald City Comic Con in 2018 for their 15-year anniversary campaign and have several events, creator appearances and ECCC-exclusive items planned for the convention weekend, March 1st – 4th. Creators Siya Oum (Lola XOXO), Frank Mastromauro (Shrugged) and Peter Steigerwald (The ZooHunters) will be appearing all weekend long at the Aspen Comics Booth #1501. The publisher will also be offering a Shrugged #1 ECCC 2018 exclusive variant by Oum limited to 200 copies. Aspen will also debut a special Lola XOXO ECCC 2018 art print set at their booth, in addition to several new convention exclusives, trade paperbacks and more, including free copies of Aspen Legacy: Past, Present and Future.
DARK HORSE
Dark Horse is proud to announce its selection of exclusive merchandise available at Emerald City Comic Con. We have two new gorgeous convention exclusive variant covers set to debut: American Gods: My Ainsel #1 and Critical Role – Vox Machina: Origins #1!
All exclusive merchandise will be available at the Dark Horse booth (#1708) for all of ECCC 2018. Please note, there will be a fixed number of exclusives set aside for each day of the convention.
American Gods: My Ainsel #1 Convention Exclusive (Christian Ward)
$10.00
Limited Print Run of 1000
Only 5 per person per day
Critical Role – Vox Machina: Origins #1 Convention Exclusive (Deborah Hauber)
$10.00
Limited Print Run of 1000
Only 5 per person per day
American Gods: Shadows #1 Emerald City Comic Con Exclusive (Becky Cloonan)
$5.00
Limited Edition of 500
Sherlock Frankenstein & The Legion of Evil #1 Convention Exclusive (Daniel Warren Johnson)
$10.00
Limited Edition of 750
5 per person per day
American Gods: Shadows #1 Convention Exclusive (Skottie Young)
$10.00
Limited Edition of 1,400
5 per person per day
Black Hammer #1 Convention Exclusive (Fábio Moon)
$10.00
Limited Edition of 1,400
5 per person per day
Henchgirl Convention Exclusive Hardcover (Kristen Gudsnuk)
$25.00
Limited Edition of 250
1 per person per day
BOOM
BOOM! Studios unveiled their lineup of exclusive items and full signing schedule today for Emerald City Comicon (ECCC) 2018, which will take place at the Washington State Convention Center in Seattle, Wash., during March 1-4. BOOM! Studios will once again occupy the most prominent booth on the floor, #1002 on the SkyBridge, and offer can't-miss limited edition exclusive items for sale including:
Adventure Time #20 variant cover by Trungles
Jim Henson's Labyrinth: Coronation #1 variant cover by Ben Dewey
Mighty Morphin Power Rangers #24 variant cover by Adam Gorham
Mighty Morphin Power Rangers limited edition print by Goñi Montes
Rugrats #5 variant cover by Jay Fosgitt
ONI PRESS
Booth #216
An ECCC 2018 exclusive variant of RICK AND MORTY PRESENTS: THE VINDICATORS #1 by J. Torres and CJ Cannon with Nick Filardi. This convention exclusive is illustrated by Jen Bartel (Storm)!
An Emerald City Comic Con 2018 exclusive variant of THE BALLAD OF SANG #1 by Ed Brisson and Alessandro Michelli with Shari Chankhamma. This convention exclusive is illustrated by Declan Shalvey (Injection, Moon Knight).
VALIANT
Available only at ECCC 2018, don't miss the SECRET WEAPONS: OWEN'S STORY #0 ECCC 2018 Exclusive Variant, featuring the gorgeous work of rising star Hannah Fisher (Tomb Raider)! Witness one of the year's most unlikely and unorthodox origin stories as the complete SECRET WEAPONS creative team – including Academy Award nominee Eric Heisserer (Arrival) and Harvey Award-nominated artists Raúl Allén(BLOODSHOT REBORN) and Patricia Martín (WRATH OF THE ETERNAL WARRIOR) – reunite for a standalone tale spotlighting a day in the all-too-complicated life of Owen Cho, one of Livewire's newest recruits and quite possibly the Secret Weapons' most unique talent of all!
VAULT
Vault Comics announced their 2018 Emerald City Comic Con lineup of exclusive items, creator signings, panels, and live stage interviews. This year marks Vault's one year anniversary, and to celebrate, the publisher is pulling out all of the stops with an expansive presence at the convention. Emerald City Comic Con attendees can find Vault at booth #1601 on the show floor.
BOOTH #1601
CULT CLASSIC: RETURN TO WHISPER #1
ECCC EXCLUSIVE
COVER BY LISA STERLE
In 1997, a group of teenagers discover a treasure of immeasurable wealth. Fearing that their newfound fortune will be stolen from them, they make a pact: One day they'll all come back as adults, divide their riches, and live happily ever after. Now…fifteen years later, they have returned. Not to uncover a fortune, but to bury a friend. From Eliot Rahal (Ninjak vs. The Valiant Universe, The Paybacks) & Felipe Cunha (Flash Gordon, Turok) comes the first full-length series in the much-anticipated Cult Classic Universe!
STALAG-X
ECCC EXCLUSIVE COVER
BY BEN TEMPLESMITH
ADVANCE RELEASE!
NY Times Best-selling author, Kevin J. Anderson (NAVIGATORS OF DUNE; TALES OF THE JEDI), and veteran screenwriter and producer, Steven L. Sears (XENA: WARRRIOR PRINCESS) craft a tale of survival in STALAG-X. Joe Human—is taken to a harsh P.O.W. camp on a distant planet where he will be examined, tortured, and forced to endure experiments that rip into his very mind, as the alien Krael seek to answer the question: What is human? A question that, in their hellish situation, the prisoners are finding harder to answer.
KRS
Booth: G13
Amazing Spider-Man Venom Inc Omega #1 Tyler Kirkham Emerald City Exclusive Limited To 800 Copies
Deja Thoris #1 Emerald City Exclusive Variant By Ken Lashley Limited To 250 Copies
Legenderry Red Sonja #1 (Of 5) Tyler Kirkham Emerald City Exclusive Limited To 250 Copies
Comic Market
Booth: 1714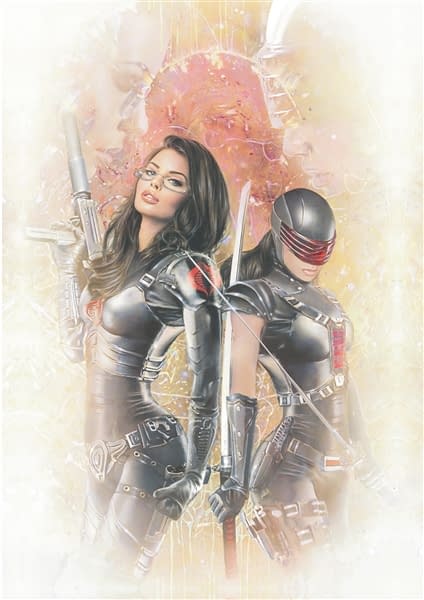 G.I. Joe #249 by Natali Sanders. 1500 Titled Copies 500 Virgin Copies
Graphitti
Booth: 1802
Batman #41 Convention Exclusive Comic
Mera #1 Convention Exclusive Comic
Terrifics #1 Convention Exclusive Comic
Continuity Comics
Booth: 1314
Wonder Woman/ Conan #5 Limited Edition of 100, signed and numbered with Neal Adams Variant Cover. $60.00
Batman/Teenage Mutant Ninja Turtles #1 Limited Edition of 100
Comics Dungeon
Booth: 2110
Comics Dungeon Exclusive Cover for Bloodshot Salvation by Seattle's own Robert Tritthardt. $5
Ninja-k Comics Dungeon Exclusive $5
Comics Dungeon Exclusive cover for Star Wars Adventures #1 by Mike Maihack, creator of Cleopatra in Space!
Comics Dungeon exclusive cover to X-O ManOWar #1 feature Cat Cosplay!
John Lees
Deep-Ender #1
Six months after a traumatic experience left him terrified of the water, Ollie Stigall signs up at a rundown local swimming pool in hopes of conquering his fear. Introverted and anxiety-ridden, Ollie struggles to make progress, but a chance encounter with another new arrival at the pool will force him out of his shell… This limited edition, convention-exclusive preview of the upcoming sporting romcom from John Lees (SINK) and Jules Rivera (VALKYRIE SQUADRON) makes its first splash at ECCC!
ECCC Exclusive preview of Comixtribe's next series, WAILING BLADE – the brutal tale of a man struggling to save his family from the executioner's blade, in a future dark age of mankind! Quantities extremely limited!
Booth: W10
Adam Hughes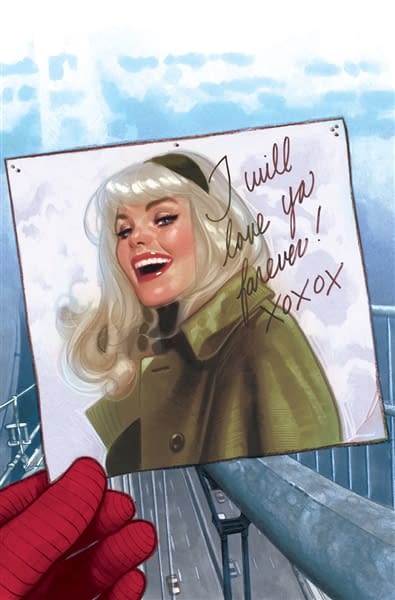 Adam Hughes Virgin Color Variant for Spectacular Spider-man #300. Limited to 1000 copies produced.
Booth:JJ14
User Interface Artist for Games & Illustrator.
Monsters & Dames 2018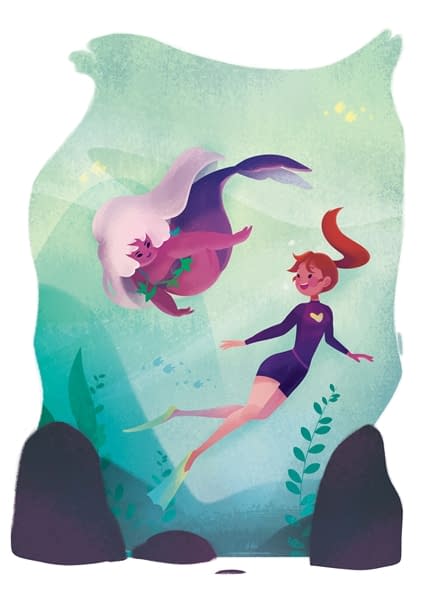 Booth: I9
Erik Arreaga
Sketchbook, beautifully sized at 11×17 , 20 pages with a Blank Cover. A very Limited Amount will be on hand so be sure you get yours.
Booth: 1423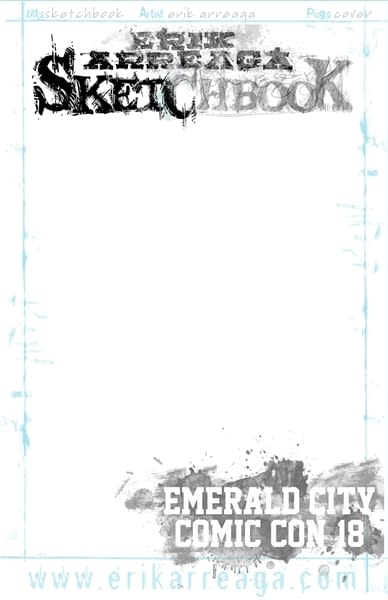 Bill McKay
Coloring book limited to 40 copies. 20 regular/20 naughty. Brand new unpublished cover art. 7.5 x 11, high gloss cover and 20 full detail lineart pages on heavy paper stock.
Booth: C5