A Modern Day Superman – Spoilers For Today's Justice League, Man Of Steel And Even Young Avengers
It's all true.
Or is it?
Much has been talked about of the Superman who appears in Man Of Steel. And how it will be reflected in the comics. And today two DC comics seem to address or reflect many of the issues raised head on.
First we have Superman Unchained #2, in which Superman is given the kind of situation he faced in Metropolis in the movie, but has a very different take. He's being attacked by a powerful alien force that has the drop on him, but his immediate concerns are the innocent people being killed, his role in that and finding a way to save them. However, rather than the idealised Superman saving everyone, he realised he may have to make choices, to save as many as he can. Situations avail themselves, and there is an answer to be found. But there might not have been, we see here a Superman willing to sacrifice some to save more. Of course, that's not the first time he's done that, he's just non longer quite the dick about it. He also has a similar relationship in Superman Unchained as he did in Man Of Steel with the military it seems, though they seem better prepared. What Superman Unchained does is explore the moral complexities of being a Superman while still staying in the wheelhouse of what we can usually expect for the character. It treads the world of Man Of Steel with the attitude of, for want of a batter phrase, a Mark Waid Superman.
Justice League #22 however? Well that just tries to blow up the head of the internet. And then salt rubbed in the wound. It's all set up rather blatantly at the beginning, with Superman talking to his beau.
I believe the phrase is "ooh, handbag!" or the rather more American "snap!" But here's the difference, Wonder Woman is a Warrior, Superman is a Saviour. The comic clearly lays out the difference, as it weaves together plot strands that Johns has been building on the book, in its back up strips and spinoffs. It's a line that he's been taking, often without the knowledge of creators on other related books – Superman and Wonder Woman getting together was a surprise to the creators of those solo books at the time, and I think what happened in Justice League #22 was as well.
They may even have had Wonder Woman's reaction.
May ask Superman the same question he asks himself. And then we finally get a return to that scene from the Free Comic Book Day New 52 issue from over a year ago. Here's a compare and contrast.
I notice Atom seems to have let her hair down since.
But was Superman being controlled? By Pandora's demons? By The Outsider? Is there wiggle room? And does it matter? Whether or not Superman was in control of himself… can he live with the experience?
Today's Young Avengers knows the score. Can he really go back to helping Cat with her gossip stories in his monthly book after this?
Comics courtesy of Orbital Comics in London. Currently putting up a new exhibition, Cats And Cartoonists. launching with an evening party on Saturday at 7pm. ---
---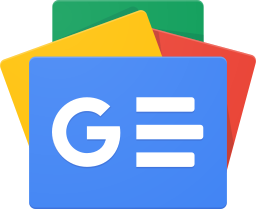 Stay up-to-date and support the site by following Bleeding Cool on Google News today!