Super Zero is a new comic launching today from Jimmy Palmiotti, Amanda Conner, Rafael De Latorre, Marcelo Maiolo and John J Hill from new publisher After Shock Comics.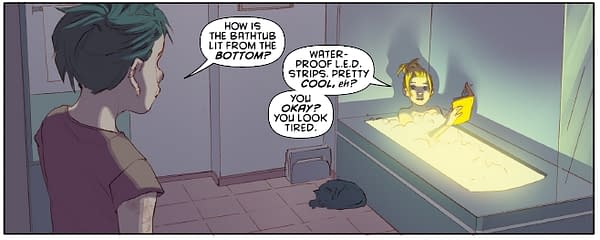 It's about a talented student from a nice, normal middle class family with reasonable parents who understand what it's like to be young.
Which is terrible if you want to be a super hero.
Many artists, musicians, sports stars, have talked about their troubled backgrounds, it's seen as something that can inspire you to over acheive, to escape, to find a way out. It's a very common trope in superhero comics of course – and in Pixar movies. Parental death is always a good one.
So this is about a young woman who wants to change her life to make her more likely to be the like of person who can achieve her dreams. Not one to focus on the present, she's a dreamer- but one who seeks to change reality to make those dreams come true.
And despite all her fantasies of standing up to power with her own powers and doing the difficult right thing that will satisfy her moral cravings – she ends up being the supervillain of her own story.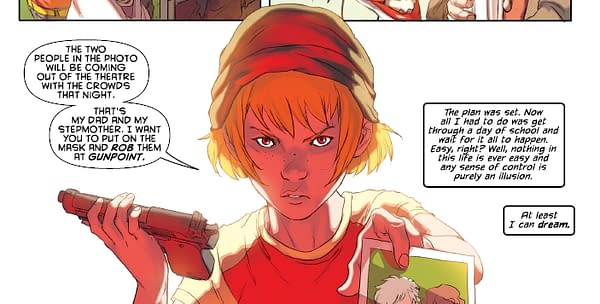 It reminds me of the singer songwriter who spends all of their life trying to make it big and break in, without realising that they need to have live a life to be able to sing about it. Or, indeed, the comic book creator writing about life, with only comic books as reference.
This is the Barbara Gordon who wasn't smart enough and didn't grow up in the shadow of the bat. This is about the onlooker, the wannabe, the person who thinks that hard graft can replace talent. Sometimes it can.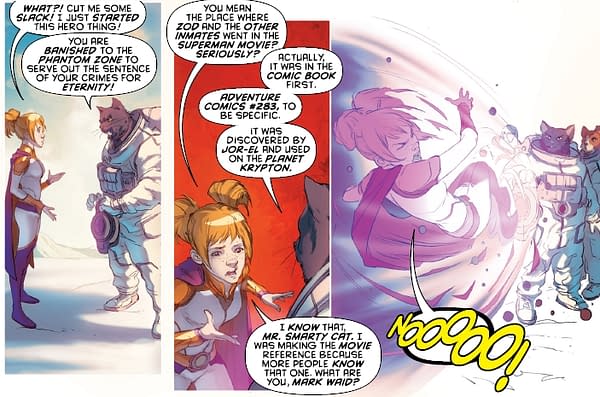 It's a very different kind of power fantasy indeed. But it could fit right alongside Harley Quinn in your bookshelf.
That is if you can find a copy. Low print run I understand…
Enjoyed this article? Share it!