AfterShock to Publish Garth Ennis' Most Subtle Work, A Walk Through Hell With Goran Sudžuka
With yesterday's release of Garth Ennis' second series for AfterShock Comics in trade paperback, today they are announcing his third.
A Walk Through Hell with Goran Sudžuka, out in May.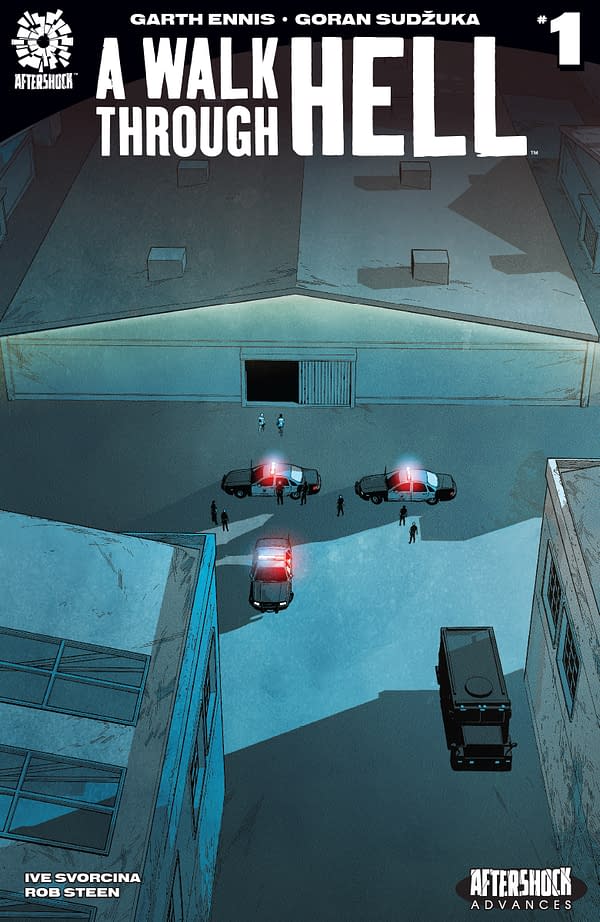 A WALK THROUGH HELL #1 / $3.99 / 32 pages / Color / on sale 05.16.18
writer: Garth Ennis
artist: Goran Sudžuka
colors: Ive Svorcina
letters: Ron Steen
cover "A": Andy Clarke & Jose Villarrubia
cover "B": SOLID BLACK VARIANT
NEW SERIES!
So these two FBI agents walk into a warehouse…
Special Agents Shaw and McGregor handle the routine cases nowadays, which is just the way Shaw likes it. She's pushing 40, a borderline burnout, the ghastly memories of her last investigation still clinging like shadows. McGregor is younger, more dedicated, hanging onto some measure of idealism whatever the world might throw at him.
When two fellow agents go missing inside a Long Beach warehouse, Shaw and McGregor are sent to investigate. But what they find waiting is far from routine, as the local police have already discovered to their cost. Before the night is out, our heroes will encounter terror beyond their most appalling nightmares—in a place where the night may never end at all.
A new kind of horror story for modern America, written by Garth Ennis (Preacher, The Boys, Crossed) and drawn by Goran Sudžuka (Y: The Last Man, Hellblazer)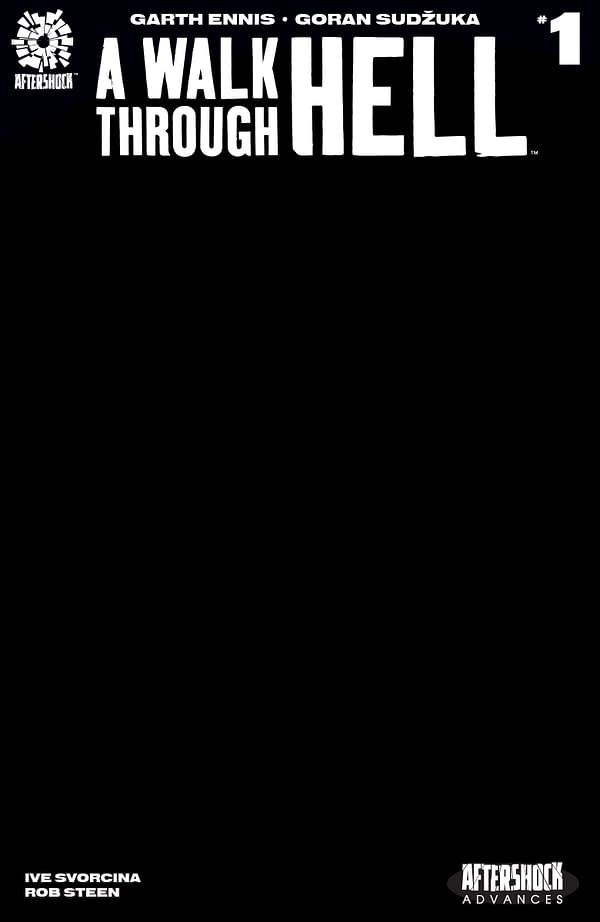 Garth says;
"FBI special agent Shaw and her partner McGregor walk into a Long Beach warehouse in search of two fellow agents, who seem to have managed to go missing somewhere in the building. They quickly realize that things in here are badly skewed, to the extent that they make no sense according to the normal laws of nature. Further, unpleasant echoes of the highly traumatic major case they finished some months earlier- under dubious circumstances- begin manifesting around them, including the appearance of people they know cannot possibly be present. Slowly, gradually, things around them get more and more horrific until they're forced to face up to a particularly terrible new reality- with consequences that will reach far beyond their own lives.
It's been quite a while since I last did a horror book- Caliban was partly science fiction, so really the last flat-out horror story I started would have beenCrossed in 2008. That came partly from my reaction to the Bush era, revolving as it did around themes of chaos and abandonment. A Walk Through Hell is more of a response to the current administration, involving corruption and wrongdoing, and the bubbling up of an evil long held in check. All in all, I decided it was time for another gaze into the dark."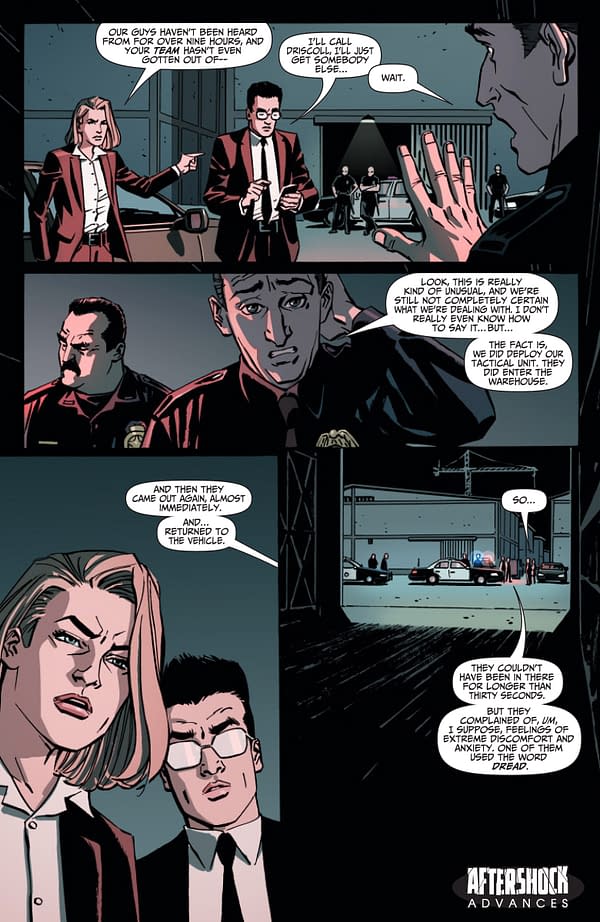 Goran says.
"I don't think Garth has ever written something so subtle and everybody who knows his body of work will understand how bold my statement is. Also, we have the amazing Ive Svorcina on colors. This guarantees that the pages will look even better once they're colored – I wasn't always fortunate enough to have that. Last, but not least, I think after decades of being a professional comic artist I've finally gathered the knowledge and skills needed for this very unique story that doesn't have spectacular explosions and massive fistfights but will nevertheless leave you breathless.

Twenty four years ago I read my first comic written by Garth Ennis (Hellblazer, issue Heartland) and have wanted to work with him ever since. Working with Garth is everything an artist could wish for. He's professional, yet passionate about what he does, and knows exactly what he wants. His scripts are clear and his notes on my part are straight to the point, and sent within minutes! A perfect collaborator. The people from AfterShock are great! Joe Pruett was my first contact with American publishers over twenty years ago and we've worked together several times since. They make everything run smoothly, so you don't have to worry about anything else other than delivering your best work."