Alex de Campi has teased what appears to be a new comic book anthology series called Twisted Romance, which she says is coming in February. The name is extrapolated from the portions of the title visible in the following image: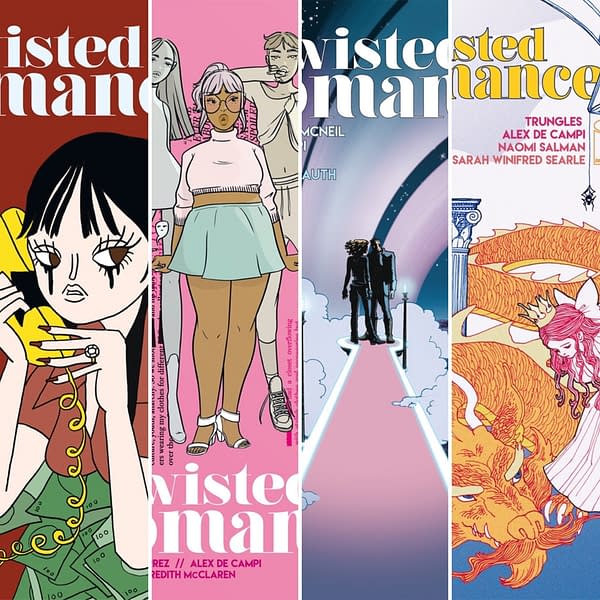 Unless, of course, the comic is actually titled Fisted Bromance, which would take things in a completely unexpected (but not entirely unwelcome) direction. We'll have to wait and see on that.
For now, all we have to go on is is de Campi's twitter tease:
Just leaving this here. A little surprise coming your way in Feb from me and some pals 💖 pic.twitter.com/nyRuBOXRVH

— Alex de Campi (@alexdecampi) October 16, 2017
To which we're already inclined to say: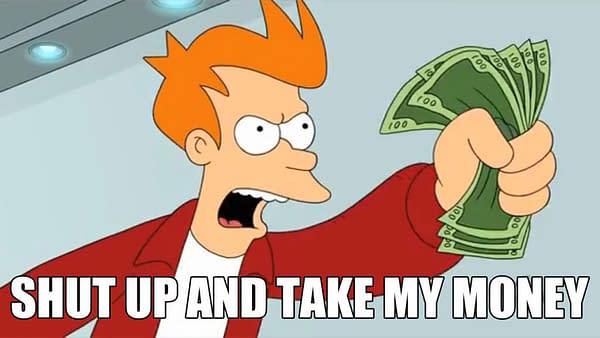 As we can also see in the cover fragments, Meredith McClaren, Trungles, Naomi Salmon, and Sarah Winifred Searle are also involved, and it seems reasonably safe to assume that the "McNeil" noted above is Carla Speed McNeil, who has collaborated with de Campi before. Alejandra Gutierrez and Katie Skelly were also named as collaborators by de Campi on Instagram. Besides that, de Campi offered few details, other than noting:
I think you'll really like this :D there's so much awesome about it I can't talk about until just before Previews comes out but: SQUEEEEE

— Alex de Campi (@alexdecampi) October 16, 2017
As usual I am riding the coattails of far more talented & amazing artist friends, but I ain't complainin'

— Alex de Campi (@alexdecampi) October 16, 2017
So humble!
As soon as we find out more about this one, we'll let you know.
Enjoyed this article? Share it!