In recent issues of The Batman's Grave by Warren Ellis, Bryan Hitch, Kevin Nowlan and Alex Sinclair,  we have seen a more bolshy than usual Afred Pennyworth, which must come from being dead. Whether it's critiquing Batman as a rich man just beating up poor people in The Batman's Grave #1.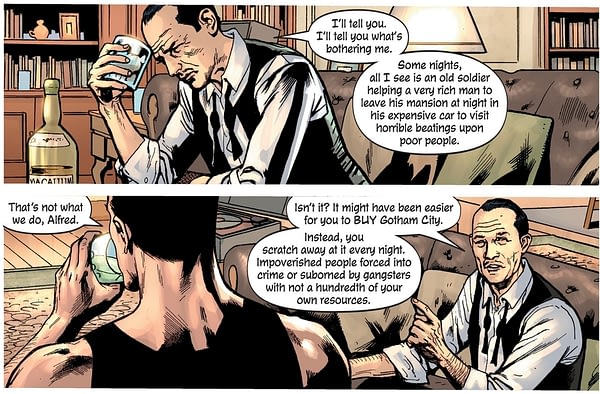 Then asking why Batman doesn't just give his Bat-Computer to the Gotham Police in The Batman's Grave #2.
And in tomorrow's The Batman's Grave #3? Accusing Batman of committing financial crime.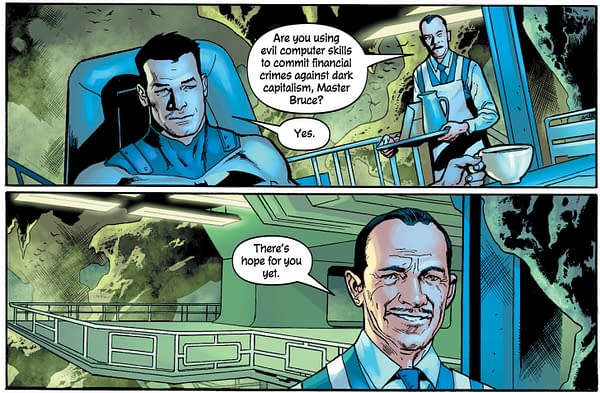 To which he concurs. Maybe he's sending letters out from a Nigerian prince. Pennyworth certainly appears to be a bit of an influence on Bruce right now… and then something brought me up. Alfred Pennyworth is dead in the regular ongoing Batman comics, killed at the hands of Bane, but is alive here, and I'd put it down to the kind of things you have when the monthly continuity of the comic clashes with a classic continuity story being told at the same time. But what if Batman is imagining Alfred Pennyworth? Talking to a dead man in his own mind. And letting him say the most outrageous things? And, in actuality, Batman is getting his own damn drinks. What if it's not The Batman's Grave for Bruce Wayne, but the Batman's Grave for Alfred?. Just a thought. Here's the preview…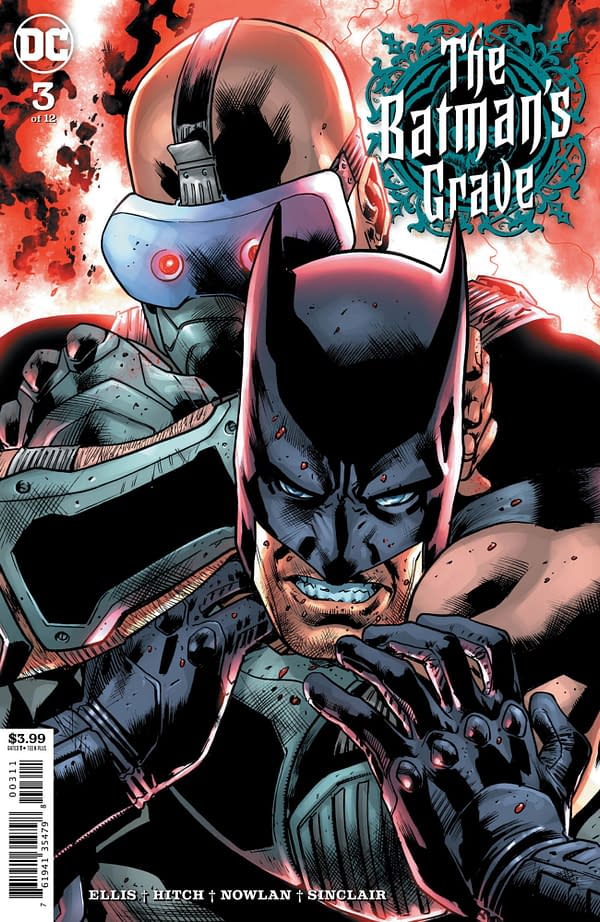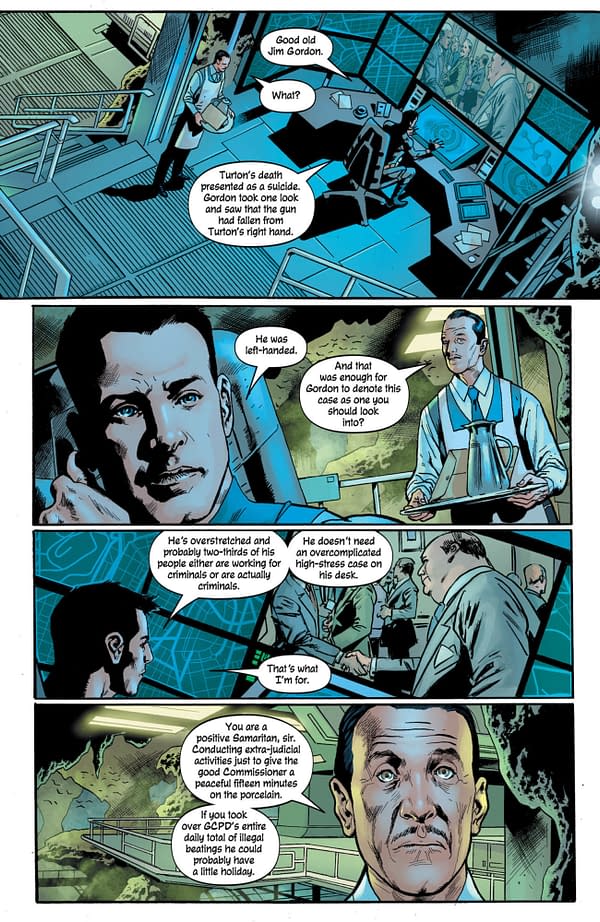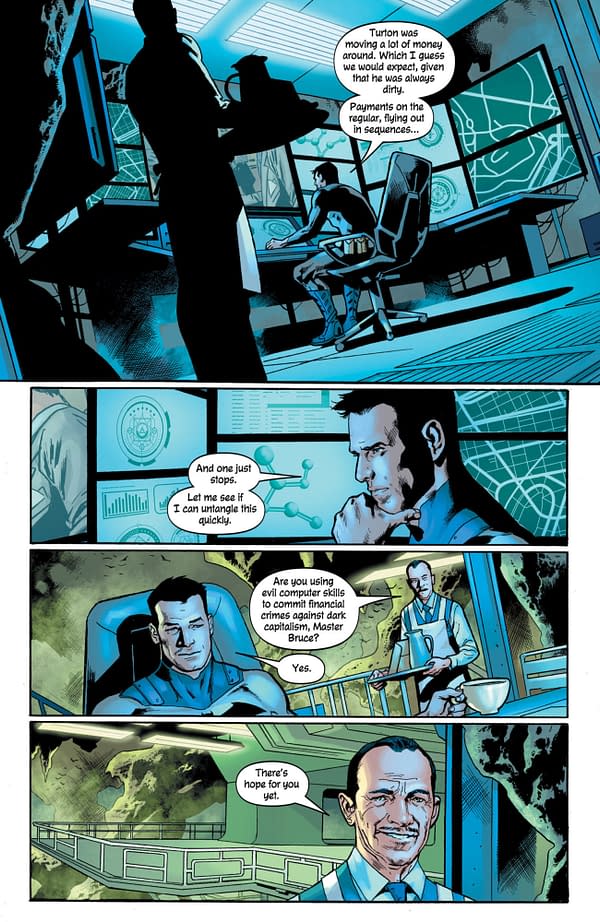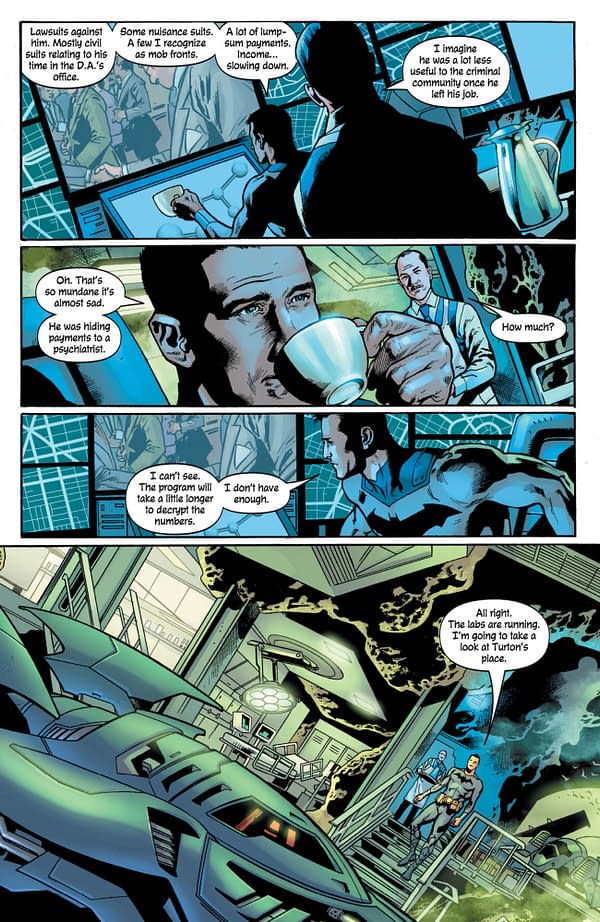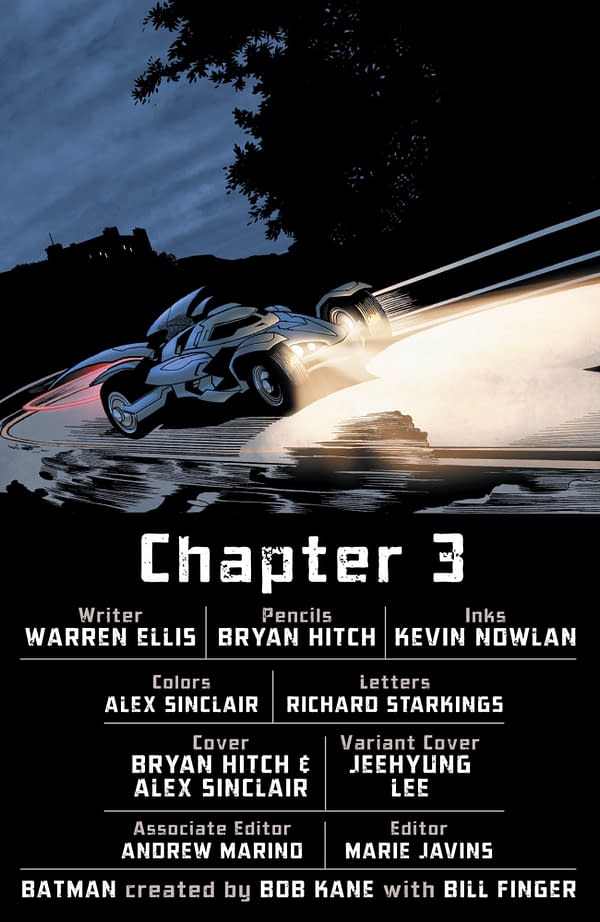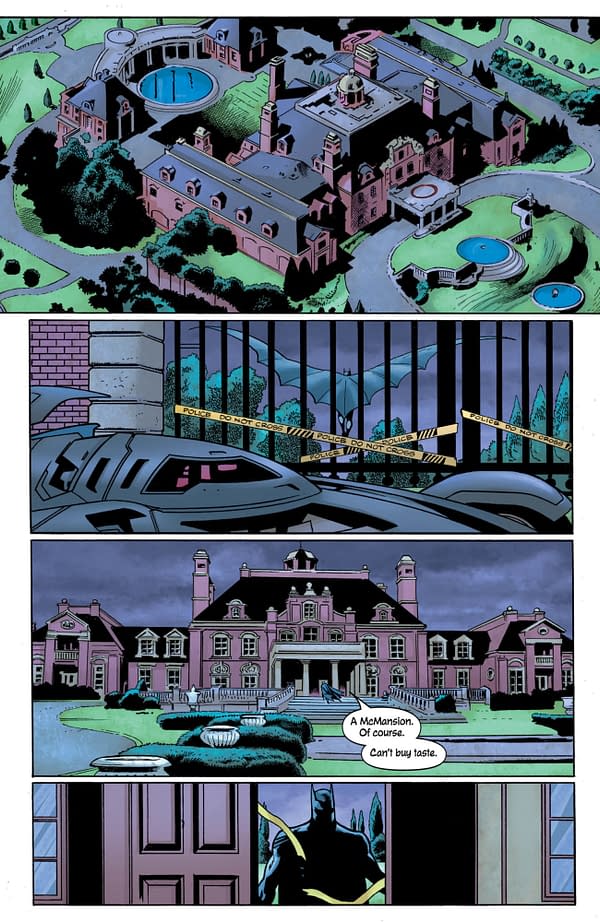 THE BATMAN'S GRAVE #3 (OF 12)
(W) Warren Ellis (A) Kevin Nowlan (A/CA) Bryan Hitch
A corrupt politico dies by his own hand, but James Gordon is convinced there's something more to it. Now, it's time to ask for access to the Batman's resources. And that is why, right now, in a stately Gotham City mansion, the Batman is being beaten to death.In Shops: Dec 11, 2019
SRP: $3.99
Enjoyed this article? Share it!