"All I Can Do Is Show You Why I Love Bensen And Justice Inc." – Mark Waid On Justice Inc: The Avenger
With the sixth issue of Justice Inc: The Avenger coming out soon, Byron Brewer caught up with Mark Waid to talk about the series, his collaboration with co-writer Chrstipher Sequeria and artist Ronilson Freire and twisting continuity. Cover art by Francesco Francavilla. BYRON BREWER: Mark, I know how much you love this book. In November, you will have worked your way up to issue #6. Has it been the book you wanted it to be thus far?
MARK WAID: Even moreso, in no small part thanks to our artist Ronilson, who brings a great and accomplished expressiveness to the book's star, Richard Benson — "accomplished" because Benson's whole gimmick is that his face is lifeless putty, and yet Ronilson makes it work!
BB: Following the above, do you think this is educating a new generation on The Avenger, a pulp hero of lesser-known esteem than the Shadow or Doc Savage?
MW: I think so. I hope so. All I can do is show you why I love Benson and Justice Inc. and hope you love them too. So far, the response has been terrific, especially from readers new to the characters.
BB: Can you explain how you and Christopher Sequeira operate in your co-writing process please?
MW: Christopher and I have known one another for years. He's a very impressive Australian writer and, like me, really loves the Justice Inc. world. Chris and I talk story ideas back and forth and work up a beat sheet, then Chris does the first-draft scripting and I make a pass over it, adding and subtracting little things and sharing my voice.
BB: Can you give us any hints at all about this "villain with a grudge" (solicits) appearing in #6 in November? Is this someone we have seen before?
MW: It's not anyone we've seen before — but it would seem to be someone Justice Inc. knows all too well.
BB: Are we going to see any new members for the Justice Inc. gang? Or perhaps current members redefined? A change of relationship with The Avenger?
MW: We did flout continuity a little this time to add Cole Wilson to the team. In the original pulps, he was a later addition, but he brings a level of charisma and humor to the series that Sequiera and I couldn't miss out on.
BB: This book is certainly getting buzz around my LCS like none of the pulps before. Everyone is fascinated with the "Man of a Thousand Faces." Have you found this to be true with your own conversations with fandom?
MW: I really have! It's pretty awesome — like watching your friends get turned on by a band you love that they've never heard of. We're eager to deliver to sate their newfound thirst!
​For more information on Justice Inc: The Avenger #6, click here.
---
---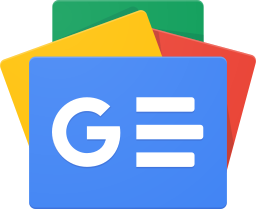 Stay up-to-date and support the site by following Bleeding Cool on Google News today!