Posted in: Comics | Tagged: comic con, Comics, entertainment, new york, new york comic con, NYCC, nycc16
---
Amazon Fishing Across The Atlantic… Paul Levitz' Legion Of Super-Heroes (UPDATE)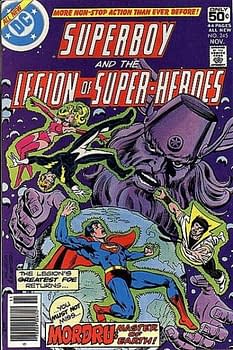 Amazon is listing Superboy and the Legion of Super-Heroes Vol. 1. It's a 300 page hardcover for $39.99 scheduled for June 2017.
This book would pick up where the Legion Archives Vol. 13 left off. They're saying the issues reprinted are Superboy and Legion of Superheroes #234-245. But smart money says that it will also have All-New Collectors Edition C-55 — the wedding of Lightning Lad and Saturn Girl that fits between #236 and #237.
Most of these comics were written by a young Paul Levitz and include the first attempt to tell a multi-issue saga with the Legion, "Earthwar." Fans have been asking for a collected edition for years. It's believed that when Levitz was Publisher and President of DC Comics he always vetoed the idea because he felt the lack of a consistent art team and his own inexperience as a writer made the story unsatisfying. He felt that, especially in comparison to his later similarly themed "Great Darkness Saga," "Earthwar" didn't hold up.
Well, now we all get to decide
UPDATE: Paul Levitz writes:
Bleeding Cool notes that DC has scheduled an omnibus covering most of my first run on the LEGION for next June. I've long considered that period a very mixed mark on my scorecard: so proud to have gotten to write my favorite characters, and some moments of cool collaboration (Simonson, Starlin, Sherman, Staton, Nasser) but lots of fill-in interruptions or writing assists by others because I overcommitted myself). Contrary to BC's report, I don't recall ever specifically vetoing a reprinting, Just do cut me a little slack when reading–I was 20 when I began that run. Thanks for the plug, Rich.
There's also a listing for DC Horror: House of Secrets Vol. 1. It's a 300 page hardcover for $49.99 scheduled for July 2017. No idea if this is a chronological or "best of" collection, but at least something in the book is apparently written by Len Wein.
---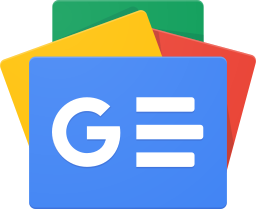 Stay up-to-date and support the site by following Bleeding Cool on Google News today!