An Unauthorized Heroes in Crisis Sequel in Harley Quinn #71 [Preview]
Harley Quinn #71 is in stores from DC Comics this week, by Sam Humphries and Sami Basri. We've got a preview below.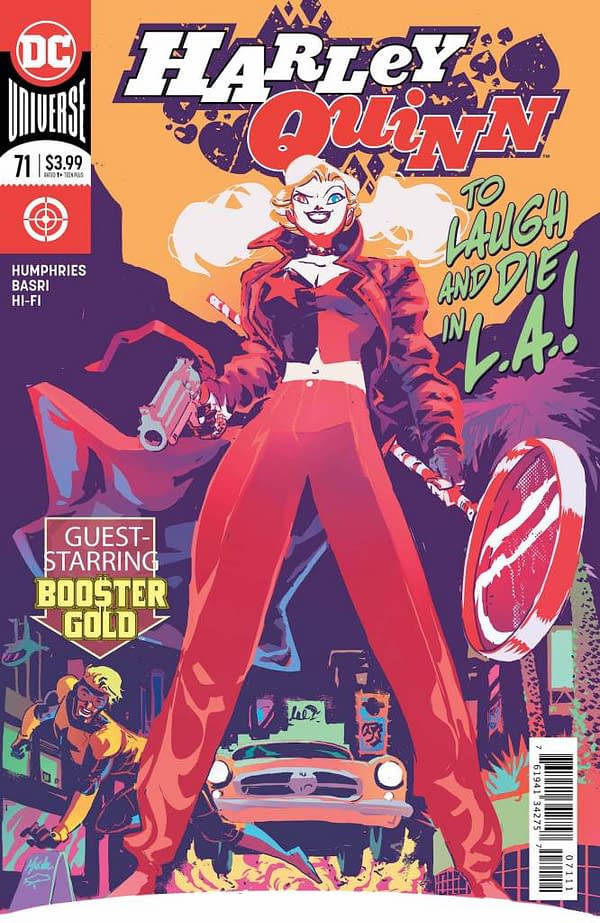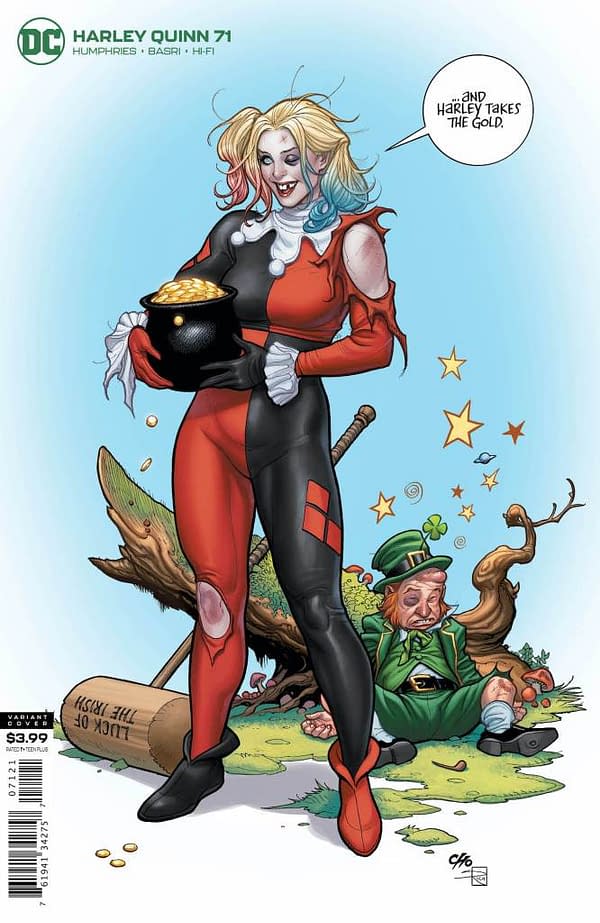 That preview opens with Harley mid-interrogation, and she has to be both the good cop and the bad cop.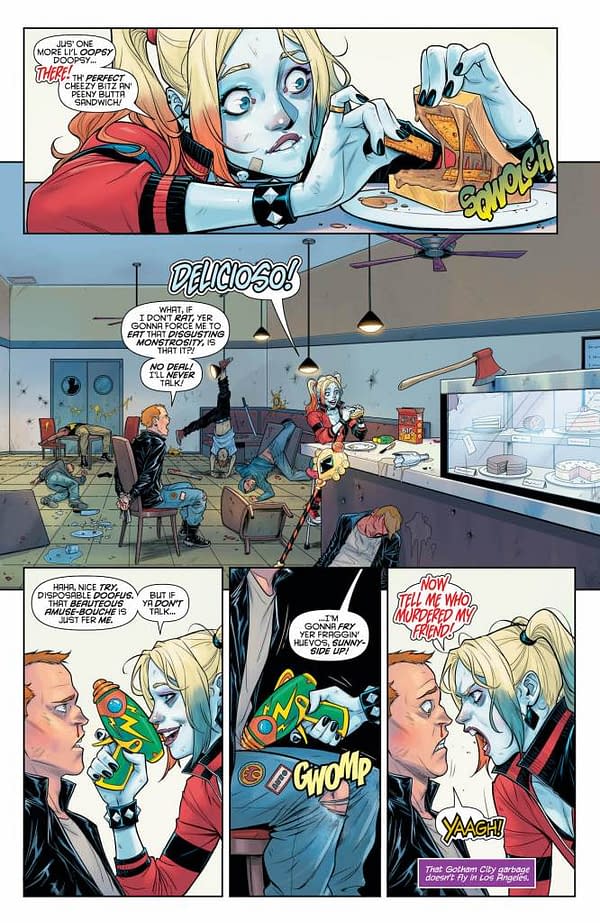 She's determined to find out who killed her friend Alicia.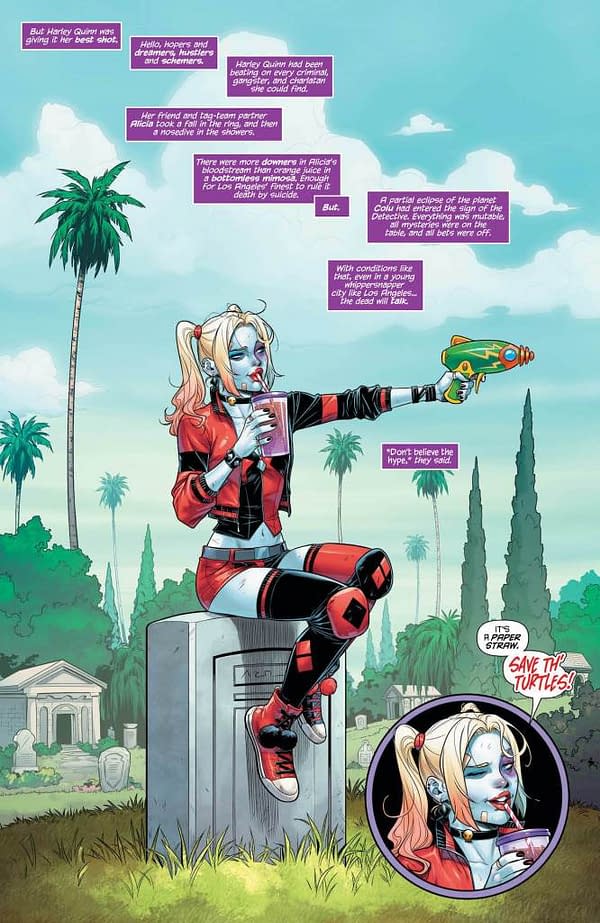 And the authorities are no help, as they've ruled it a suicide.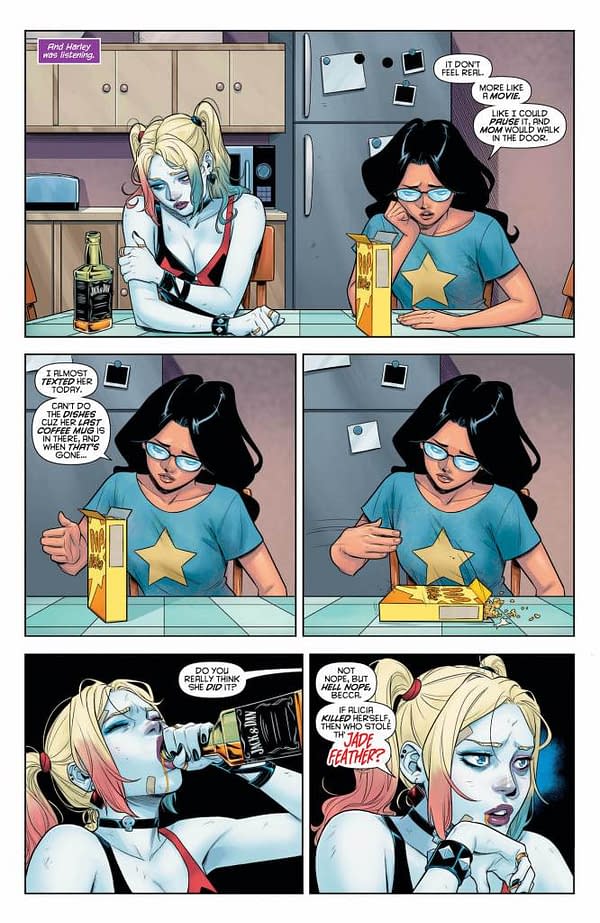 But Harley knows there's more to it than that.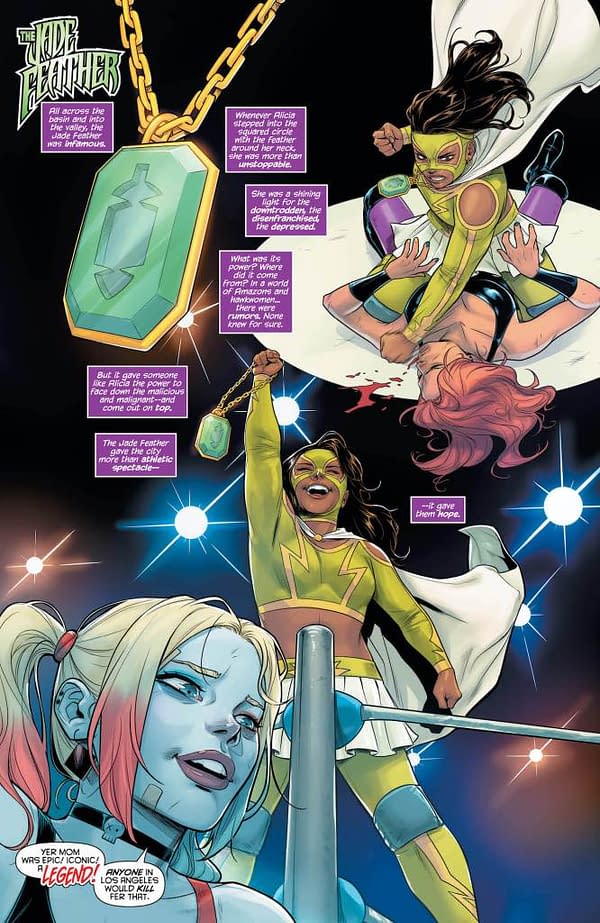 And it looks like she may have a lead.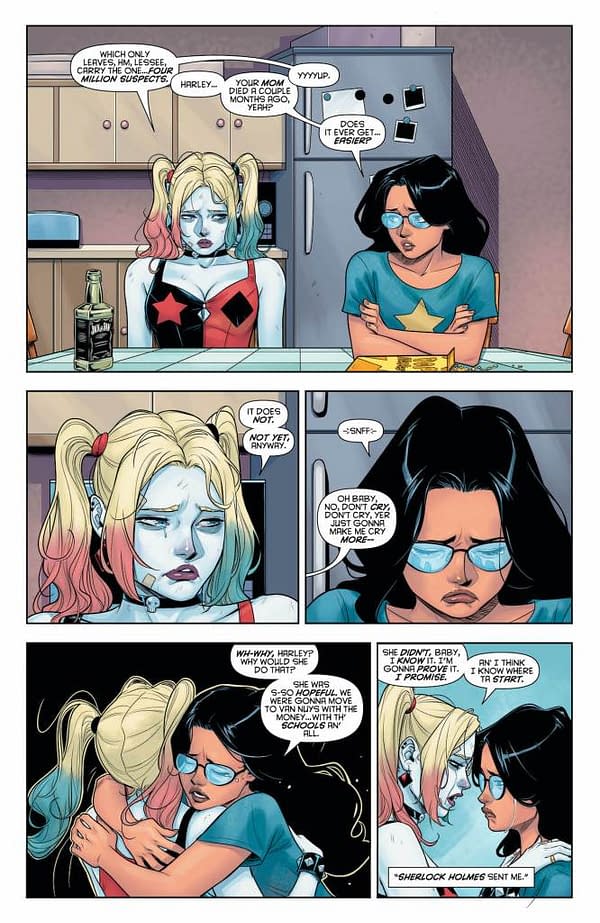 If we were Harley, we'd probably start at Rob Liefeld's house. Maybe he killed Alicia because he didn't like her outfit?
Thankfully, Harley won't have to play both good cop and bad cop for long, because her old pal Booster Gold is set to guest-star in this issue, the first time the two have been together since Heroes in Crisis. That should be fun.
Harley Quinn #71 hits stores on Wednesday.
HARLEY QUINN #71
JAN200548
(W) Sam Humphries (A) Sami Basri (CA) Guillem March
Harley thought a little trip to Los Angeles would help her cope with grief, but grief followed her all the way to the West Coast. When a new friend of hers dies, she knows in her heart there is foul play at work. She'll have to put down her mallet and pick up a magnifying glass to prove her friend was murdered. And will Booster Gold help her investigation or only hinder it?
NOT FINAL COVER
In Shops: Mar 04, 2020
SRP: $3.99