Posted in: Comics | Tagged:
---
Andy Mangels Remembers Darrell McNeil, 1957-2018
Andy Mangels writes,
R.I.P Darrell McNeil. November 26, 1957 to July 4, 2018.
I'm gutted to hear from a family member that Darrell McNeil passed away on the 4th of July. He'd had a lot of medical problems this year, but when I spoke with him in late June, he was as ebullient as ever, and made me promise to send him some rare Filmation shows I had unearthed. I've been friends with Darrell (aka "Big D") since the late-1980s, as he had an animation/TV/movie news column in The Comics Buyer's Guide at the same time as I had an animation/TV/movie news column in Amazing Heroes.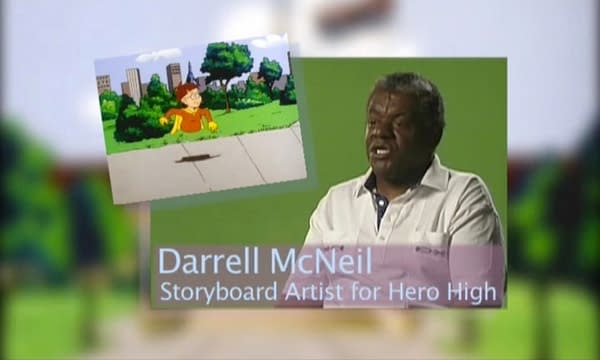 Darrell had an astonishing memory for details, and was able to rattle off titles for every episode of Super Friends in perfect order. He had a penchant for the art of Alex Toth, Steve Rude, Bill Sienkiewicz, and George Pérez, had a thing for women wrestlers, and loved animation more than anything. He would often give me tips for my columns over the years, and was a tremendous resource for articles. Every year, he would track me down at San Diego Comic-Con, and we'd have a great time visiting (one year he even camped on the floor in my hotel room for a night or two). He loved to tease me that even though he was a Republican, he still wouldn't discriminate against me because I was gay. He hated bullies, and the ill-informed, and in a very particular style that he used when speaking or writing, he'd often say, "As someone who was there, let me tell you how it was…"
Darrell's particular memory came from having audio-taped Saturday morning shows as a child, giving him the ability to pick out voice actors easily and recall plots and dialogue with clarity; later, he became one of the first people in animation to own a personal video recorder, solely so he could document Saturday morning shows. Sadly, much of his invaluable collection of videos, audiotapes, character design sheets, and storyboards were lost due to a storage facility sale.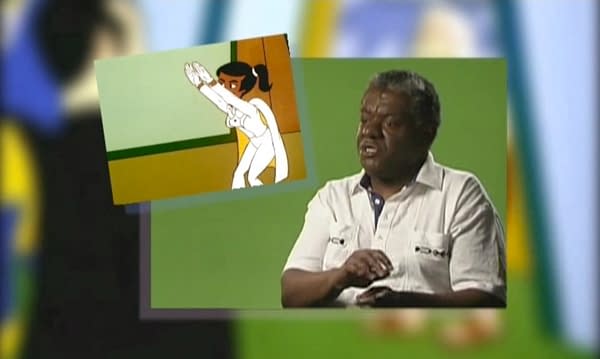 In the late-2000s, when I was producing DVD sets of Filmation and other animated shows, I was ecstatic that I got to feature Darrell in a number of documentaries and commentary tracks, including for such shows as Blackstar, Hero High, Freedom Force, Bravestarr, Lone Ranger & Zorro, Flash Gordon, Groovie Goolies, and the later Real Ghostbusters set. In one 2007 interview, he said, "Working with Filmation was really an incredible experience. I was like 19 when I started over there, was a young kid, they brought me in… When you're a kid, you're watching it, it doesn't kind of sink into you, but then, when you're growing up, you're thinking about things like… some of the heroes that Filmation did, some of the comedy Filmation did, you're seeing things that were… cartoons then are becoming cultural touchstones now, and I think if Lou has anything to be…kind of walk off proudly with, along with Norm and everybody else, is the fact that he did influence a lot of kids, a lot of them grew up to work for him, a lot of them grew up to do the cartoons that are influencing the kids of the future."
I also made sure to feature Darrell prominently in my book, LOU SCHEIMER; CREATING THE FILMATION GENERATION, which wasn't hard because he had so many good stories about working for Filmation, and Lou had so many good stories about Darrell. It warmed my heart when I was able to get Darrell and Lou back together for dinner and reminiscing, even if I once had to drive Big D home to a very scary neighborhood late one night! Darrell also gave a nice portrait to Lou before Lou's passing.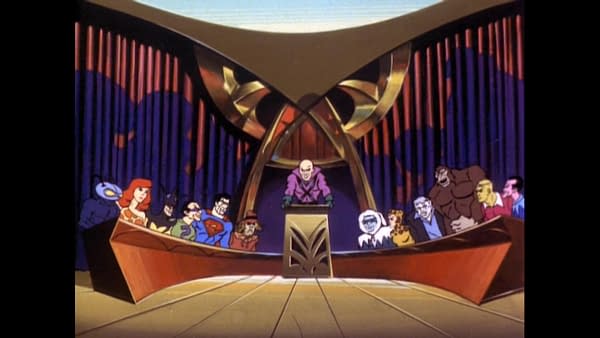 Darrell was always close to Filmation, having appeared as a child in the front row center of the live-action opening credits for 1970's Archie's Funhouse, in addition to episodes of The Brady Bunch, Family Affair, The Partridge Family, and others. Having fallen in love with Hanna-Barbera's Space Ghost and Dino Boy as a kid, Darrell decided to pursue animation as a career. He became the youngest African-American artist in the business at the age of 18, when Hanna-Barbera not only hired him, but bought three pitches from him!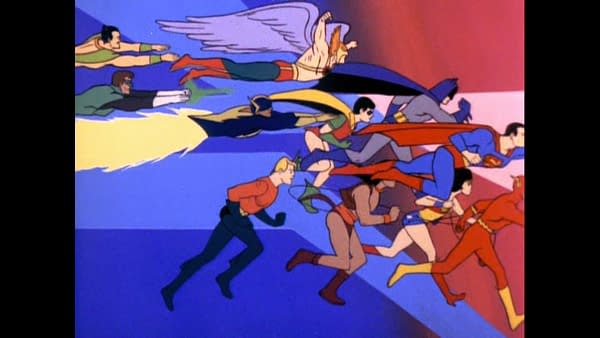 From 1976 on, Darrell worked as an inbetweener, and did layouts and animation for Hanna-Barbera, Filmation, Ruby-Spears, DIC, Saban, Marvel, Don Bluth, and many others over the course of the next forty years. He worked on many seasons of Super Friends, and though he often joked about being the guy who animated Green Lantern with three arms in one scene, he was infamously proud of laying out the "running heroes vs. charging villains" opening credits of Challenge of the Super Friends! He also got a lot of ribbing for a sexually-charged Safety Tip segment with Batman doing the Heimlich maneuver from behind on Robin, but when the educational scene saved a real child's life, Big D felt very fulfilled. He eventually got to work on a Space Ghost revival series. Although always a bit irreverent about being African-American, he was also proud to animate Filmation's Superstretch and Microwoman (the first black super-hero married couple on TV) and Fat Albert, and could rattle off animation facts about black characters with clarity.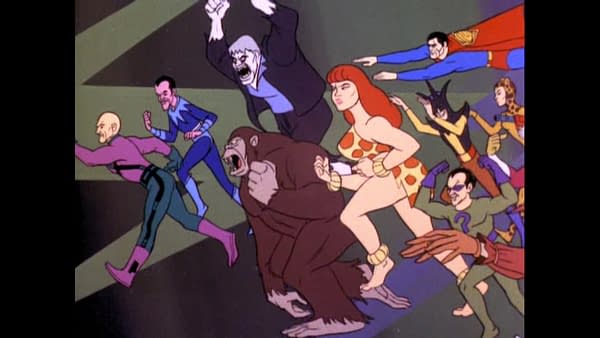 As a writer, Darrell wrote about animation history for The Comics Reader, The Comics Buyers Guide (1982-1992), Comics Scene, TOON Magazine (1983-1995), and more recently for Back Issue! magazine from TwoMorrows. He co-wrote two books with Michael Swanigan: "Hanna-Barbera's World of Super Adventure" (1991) and "Animation by Filmation" (1993). He co-wrote the 1996 book "Alex Toth: By Design" with Toth, the master artist/designer who had inspired him as a child while watching Space Ghost.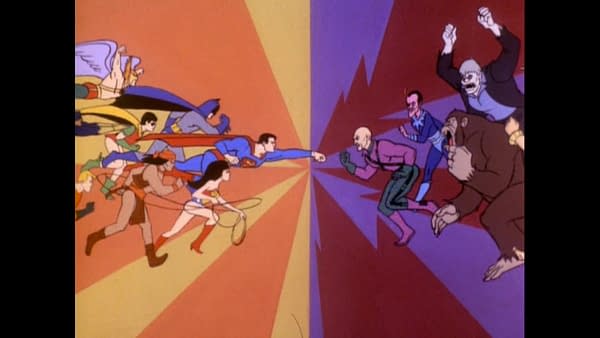 For the last decade, Darrell had been working on launching his own set of web series, most of which featured strong female leads. "The Adventures of Kaitlyn KittyKat Kay" had a female wrestler as the lead, and voice-overs by the late Lou Scheimer and Gary "Space Ghost" Owens. The "K.K.K. in the title was indicative of his sense of humor; the planned website would have been called "Big D's PC-TV." He also produced and animated a Nexus pilot for Mike Baron and Steve Rude, and was working with Rude on other projects. On Facebook, Darrell used the nom de plume "Ferd Appleby," a nod to Lou Scheimer's use of the word "ferd" in his book (it is Yiddish for "horse).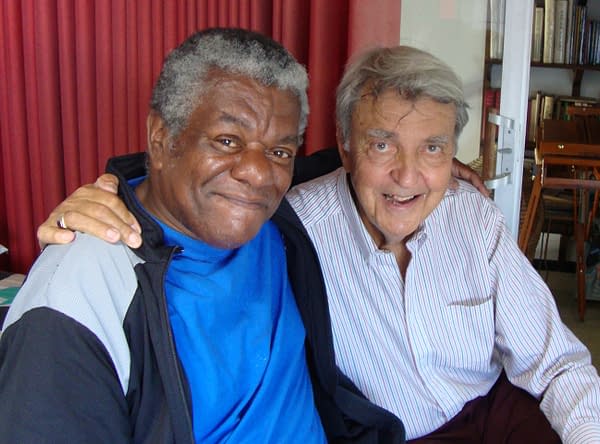 In my LOU SCHEIMER; CREATING THE FILMATION GENERATION book, the first acknowledgement I wrote, after Lou's family is as follows:
"One person has been a helper for this book long before the concept even existed. For his friendship, editing help, stories, and materials, the ultimate thanks go to Darrell McNeil."
I'll miss you, Big D, but I'll endeavor to keep the animation history you cared so much about as well-researched and represented as I can!
Best,
Andy Mangels
---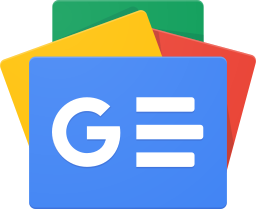 Stay up-to-date and support the site by following Bleeding Cool on Google News today!