Posted in: Comics, Marvel Comics, Review | Tagged: ant man, ant man and the wasp, avengers, Champions, israel silva, Javier Garron, mark waid, Marvel Comics, nadia van dyne, sci-fi, Scott Lang, superheroes, unstoppable wasp, wasp
---
Ant-Man and The Wasp #3 Review: Are You the Ant-God?
The Unstoppable Wasp is being held without her suit by an alien species in the Microverse. Ant-Man is struggling to free her, but he's stuck at a size that's small for even the Microverse. Can an army of super-intelligent Microverse ants and an eccentric alien scientist be the key to saving the day?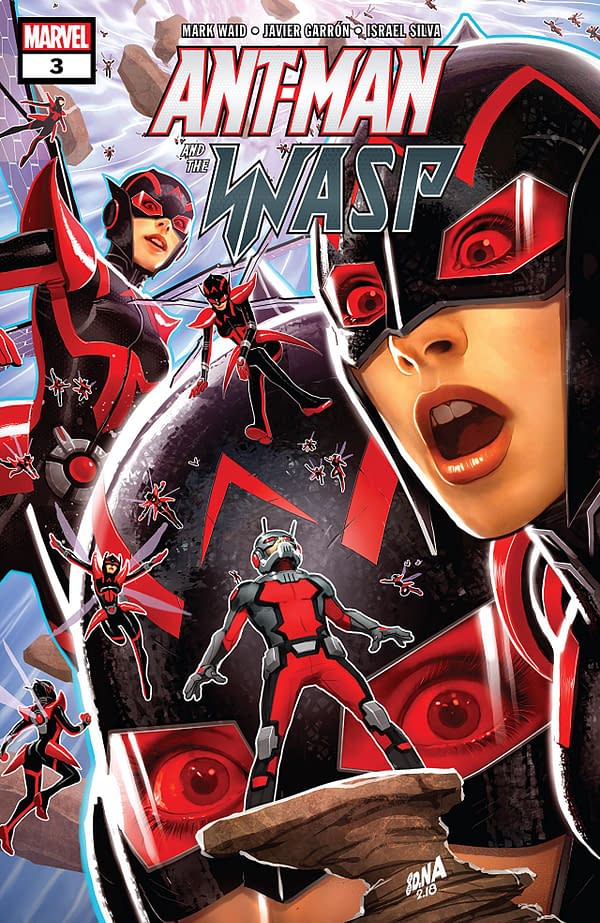 Ant-Man and The Wasp #3 gets even more goofy than the previous issues, and, despite my probably-assumed-to-be-joyless perception of superhero comics, it really works for me. I found this comic to be quite charming.
Scott Lang remains one of the most delightfully relatable superheroes for inadequate but generally well-meaning nerds like myself. Scott tries so hard to do the right thing. The fact that things generally turn out alright is a little inspiring.
This comic is a pretty good chaser for the Ant-Man and The Wasp film too.
Both the Microverse ants and the scientist, Dalen, provide plenty of laughs throughout the book. Nadia receives a handful of brilliant and generally awesome moments. The story doesn't go especially far in this comic, but it advances far enough so that the book doesn't feel like a waste.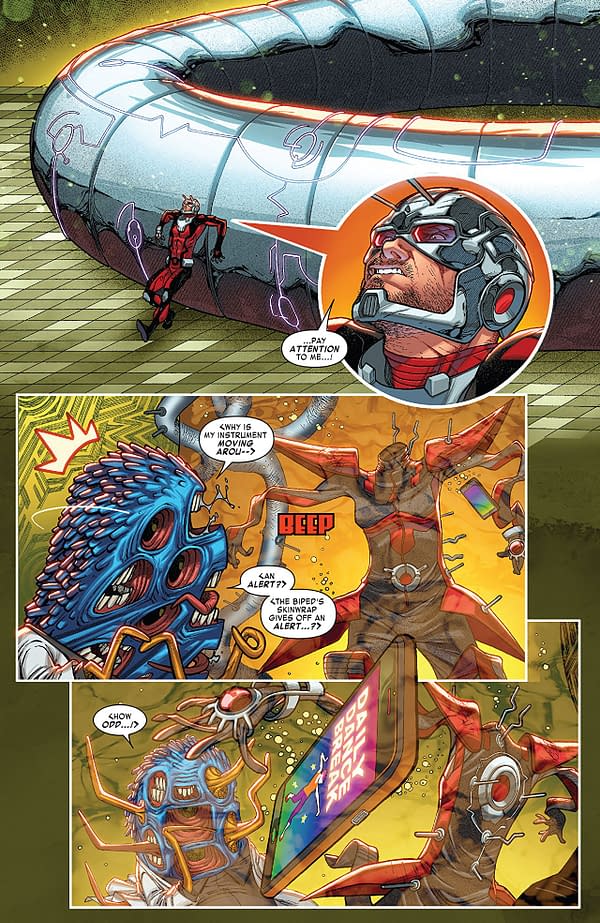 Javier Garron continues to helm the art on the book, and his work holds up well despite some flaws. It is an anarchic and at-times busy aesthetic, but it has a lot of charming touches like the scruff adorning Scott's face. The design of the aliens is outright ridiculous, and I love it. The inking is a little too heavy at times, but it's mostly functional. Israel Silva's color work is similarly wild and varied, though it could use some brightening given the wild narrative tone and characters.
Ant-Man and The Wasp #3 is another fun if somewhat thin entry in the Mark Waid miniseries. Scott and Nadia get plenty of good moments and lines of dialogue, and the aliens have a lot of charm to offer as well. The art has problems but is mostly appealing. This one earns a recommendation. Check it out.
---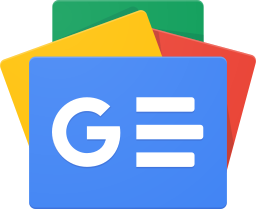 Stay up-to-date and support the site by following Bleeding Cool on Google News today!