Apple Didn't Ban Saga #12, It Was ComiXology – And It's Back On iOS Now (UPDATE AGAIN – BKV Responds) David Steinberger, CEO of ComiXology writes;
In the last 24 hours there has been a lot of chatter about Apple banning Saga #12 from our Comics App on the Apple App Store due to depictions of gay sex. This is simply not true, and we'd like to clarify.

As a partner of Apple, we have an obligation to respect its policies for apps and the books offered in apps. Based on our understanding of those policies, we believed that Saga #12 could not be made available in our app, and so we did not release it today.

We did not interpret the content in question as involving any particular sexual orientation, and frankly that would have been a completely irrelevant consideration under any circumstance.

Given this, it should be clear that Apple did not reject Saga #12.

After hearing from Apple this morning, we can say that our interpretation of its policies was mistaken. You'll be glad to know that Saga #12 will be available on our App Store app soon.

We apologize to Saga creator Brian K. Vaughan and Image Comics for any confusion this may have caused.
No apology to Fiona?
Bleeding Cool's original piece quoted Brian K Vaughan liberally, blaming Apple and neither ComiXology nor Apple were replying to enquiries. It was noted that ComiXology also removed Saga #12 from the Android App, though made it available through their website. Saga #12 is howver still available on Apple's iBooks, without ComiXology.
However, it was Apple that banned 1500 French comics from Izneo for doing a lot less.
I am reminded somewhat of Steve Geppi, President and owner of Diamond Comic Distributor, who at one point tried to ban the likes of Miracleman #9, with scenes of graphic childbirth, threatening. At that point it seemed that Diamond was about to become a moral arbiter, instead they moved to a system of segregation, where graphicaly adult comics were solicited and ordered separately, indeed, creating a healthy market for them at one point.
Could ComiXology be trying something similar here? Shifting certain titles exclusively through the website – and as a result getting the sale without the Apple or Android charge, so that more money goes to ComiXology, and the creators and publisher?
And could The Boys: Herogasm also be returned to iOS? What about Black Kiss 2?
UPDATE: Saga #12 is available on ComiXology throughg iOS now.
UPDATE x2: Brian K Vaughan responds;
I wanted to apologize to everyone for this entire SAGA #12 kerfuffle. Yesterday, I was mistakenly led to believe that this issue was solely with Apple, but it's now clear that it was only ever Comixology too conservatively interpreting Apple's rules. I'm truly sorry. I never thought either company was being homophobic, only weirdly inconsistent about what kind of adult material was permissible. I'm grateful that the situation was cleared up so quickly, and I'm delighted I can go back to reading smutty comics on my Retina Display iPad.
---
---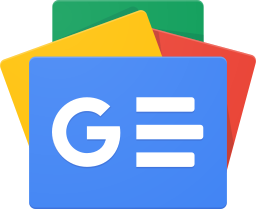 Stay up-to-date and support the site by following Bleeding Cool on Google News today!