Today marks an incredible 10 years since the birth of Apple's game-changing smartphone. The tech giant held a special event to announce their next in the line of smart communication devices. As it's the tenth anniversary, they of course wanted to go big. And of course they did at their keynote, presented by Tim Cook and several other Apple executives, at the Steve Jobs Theater.
This meant that they skipped the usual 'S' models of their iPhone 7, and jumped straight to iPhone 8, iPhone 8 Plus, and their brand-new mutant model, soon to be drafted into the Xavier School for Gifted Youngsters: iPhone X. So yup, Apple is skipping iPhone 9 entirely.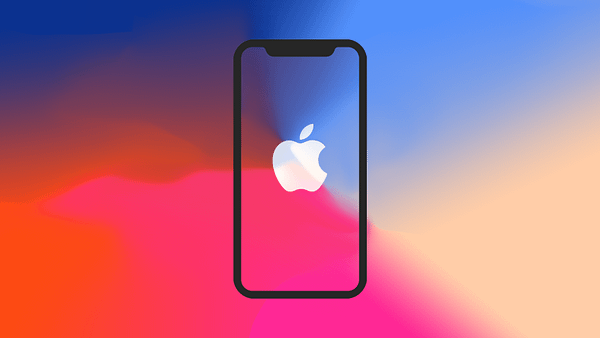 Now, there are numerous features that all the iPhone models have that are general improvements on the existing models users have, but it's the display capabilities of the iPhone 8, iPhone 8 Plus, and iPhone X which may be extra special to digital comics readers and fans of apps like ComiXology.
The iPhone X will have an OLED display that will feature the True Tone Display (which will also be in the iPhone 8 and 8 Plus) used in Apple's higher end tablets such as the iPad Pro. It adjusts the white balance of the display automatically, based on the surrounding light in the area, thus making the quality of the light from the screen warmer or cooler as necessary.
Why is this handy for digital comics readers? Well, it's pretty simple. Looking at a normal backlit display is quite tiring on the eyes. This means that reading comics on a phone can be more tiring to the eyes than reading a traditional paper comic book. Of course, it's not impossible, but for those readers who now prefer to get the majority of their pull list via an app like ComiXology now, it can be disruptive to the reading experience, and potentially lead to tension headaches and eye fatigue.
The True Tone Display of iPads and now the iPhones creates a softer, more natural display surface to look at, and is a lot easier on the eyes, and it also provides a more clear, truer depiction of the colours on display. As a result, users would be able to look at the display for longer before their eyes feel tired or dry, and thus, many more hours of continuous digital comic enjoyment is now possible.
The iPhone X even comes with an edge-to-edge display, giving even more space to the comics pages and panels.
Of course, what is not so helpful to your average comic reader is potentially the price point. iPhone 8 will be available for $699, and iPhone 8 Plus will be from $799, available from September 22nd. The iPhone X model is will retail at $999 up front, making this one of the most expensive phones out there, and it is out November 3rd.
At the time of writing, it is unclear if the iPhone X has any secondary mutant powers of note. We'll keep you updated.
Also of note: the new iWatch Series 3 now contains cellular capability, meaning users will be able to make and receive calls from the small wearable device, reminiscent of sci-fi technology communicators, like ones used in Power Rangers, Dick Tracy or Captain Scarlet among others, and will be available September 22nd, 2017 for $399 with cellular capability.