Posted in: Comics | Tagged: archaia, Ben Acker, Ben Blacker, boom, Chris Northrop, cyborg 009, Fawn Lau, Ian Herring, Jeff Stokely, Marcus To, Scott Newman, sean murphy, shotaro ishinomori, The Reason For Dragons, The Thrilling Adventure Hour
---
Archaia Diversifies Content and Expands Extras in Cyborg 009, The Thrilling Adventure Hour, The Reason For Dragons
Archaia Entertainment (which merged with Boom! in June of 2013) is known for producing books that have that extra aesthetic appeal, and also for ushering a fairly diverse range of licensed properties into comics form. This autumn, it seems that they have recognized and accentuated those traits as something that sets their books apart and in doing so they've put some remarkable books into the hands of readers. There's a certain "wow" factor to three of their recent graphic novels, including Cyborg 009, The Thrilling Adventure Hour, and The Reason For Dragons. Cyborg 009 has already received a great deal of attention for its unusual production values, including a clear plastic slipcase that portrays its central character which, when removed, reveals two layers of wax-like tissue paper, each with a different layer of the character's anatomy like a medical textbook turned sc-fi, and a final internal image printed on the book's cover itself. The book itself is unusual, so merited special treatment of some kind and the solution gives the book the feel of a collector's piece. Based on the manga legacy of Shotaro Ishinomori, Cyborg 009 develops a new storyline around Ishinomori's legendary hero team property of the same name, and brings together a wide array of talent to make sure the graphic novel is as much as tribute to his vision as a continuation of his universe. It's one of the few, if not the only, book by Archaia that features a hero team of a vaguely "super" variety, which alone makes it a unique book, but the artwork by Marcus To and Ian Herring is so carefully and elaborately crafted that it's hard to believe Cyborg 009 isn't some kind of special archival edition of Ishinomori's work. The impression the book gives, from high-profile cover design to interior artwork is not only that Archaia has ventured into new territory with hero-based manga, but also that they have committed themselves to producing even higher-quality printed books in an era when many companies are dropping production value in favor of the bottom line. Somehow they have managed to strike a balance between production cost and quality of product, perhaps based on the assumption that fans will still spend a little more if their expectations are being met or superseded. In the case of Cyborg 009, based on the buzz the volume has generated, it looks like their assumption was well-founded. If Cyborg 009's "extras" were its unusually interative cover and packaging, The large-format Thrilling Adventure Hour pulls out all the stops. When you open its hardback cover, already glossy and full-color with a back cover that reads like a newspaper broadsheet in its carefully arranged blurbs from celebrities, you encounter a loose signature and sketches card, a "Captain Laserteam" membership card, and a folded poster of the cover art. The interior covers are printed with related ads that continue the old-timey newspaper motif, making clear that design is at the heart of the book, down to the attentions of Scott Newman. The Thrilling Adventure Hour is a collection of genre stories spanning American radio tradition, is based on a live performance event, and was Kickstartered originally as a comic. But Archaia have taken the original vision for the work, written by Ben Acker and Ben Blacker, one, if not several steps further by translating the already multi-media tradition into a multi print media experience. Rather than simply presenting the basic stories of the comic, which already would have expanded Archaia's catalogue by reaching out to radio and live performance tradition (as opposed to film, TV, and gaming which they continue to explore), they've attempted to suggest the stature and scope of the property's presence in other mediums by making the book inclusive, interactive, and to some extent "live". The "live" aspect connects to live signings and performances taking place at bookstores, museums, and comic cons in recent months, making the "sketch and signature card" a suddenly practical addition (and actually there will be a live event at New York Comic Con coming up). A comic that reaches beyond the confines of a comic into fan interaction in a decisive way is interesting to say the least. And it's a more overt experiment for Archaia than they've undertaken in the past. The Reason for Dragons appears, at first glance, to be a more traditional Archaia book with solid, colorful covers and strong artwork. It isn't quite an all-ages comic, but is can safely be handed to a tween reader, which might suggest that overly elaborate extras are unnecessary since that kind of catering appeals more to collectors. But where there's a will, there's a way, and even better if it can be translated into terms appropriate for a younger audience. The first hint is a tiny scissors icon inside the front cover and a command "cut here". The perforation appears to extend along the margin of a Renaissance Faire pamphlet. Upon further inspection, an entire pamphlet, with a tripartite foldout, is contained therein. One surface contains a map to the said Renaissance Faire, while other surface takes a rather breathtaking leap into cleverly interactive format. There's a blank space, encouraging readers to draw a dragon and send it—you guessed it, to Archaia. Now to get the joke and the cleverness you probably have to have actually been to Renaissance Faire and realize that this all looks exactly like the pamphlets given out there, and even touches on the prevalence of kiddie art contests at such events. But to encourage the reader to actually complete the task and actually send it to a character (Sire Habersham) via Archaia—that's very smart work. Design props go to Fawn Lau for this one, with concept designs by Jeff Stokely. But the interiors of the book match the extras, so to speak, with some remarkable artwork from Jeff Stokely, and by the way artist and writer Sean Murphy seems to have had a hand in discussing the initial concept for the book with writer Chris Northrop, also contributing an introduction to the book. Stokely's angles and inking are striking, conveying plenty of energy but equally at home with silent, reflective panels that bring very high quality art to younger readers. After the initial story contained in the graphic novels, readers also have the "extra" of a set of short stories by various authors and artists, expanding the universe of the book further, and a still further addition is concept design material from Stokely and Murphy. There's a tremendous amount of material, in all, packed into a single volume, which hints that Archaia sees a younger audience as receptive to the same raising the bar attitude they are displaying on Cyborg 009 and The Thrilling Adventure Hour. The fantasy content is not unusual for Archaia, but the interactive aspects combined with the nicely overstuffed contents—that reaches a little further than usual.
If Archaia did not have a tradition of producing a "fine art" feel behind their graphic novels, these developments might seem like a strange shift, a rebranding of sorts to capture the quality print-book seekers. And such a move might work, or it might not. But instead the push toward further interactive features and a higher collectible appeal builds on an established fan-base to keep them coming back. It's a case of feeling confident about what their readers want, and perhaps even exceeding their expectations as a demonstration of awareness.
Archaia presume that their readers are diverse and so pushing the boundaries on types of content will fill niches already waiting to be filled and that readers who are looking for a high standard in print quality will be even more pleased by more bells and whistles than they expected. And so far, so good. Economic uncertainties or not, readers are going to find these books hard to put down when they are considering purchasing them, and it may make a difference when they decide to buy one book that day, or two. The decision to embrace the experiment does give them a certain advantage over other publishers, and that can make a big difference in an expanding comics market.
Hannah Means-Shannon is senior New York Correspondent at Bleeding Cool, writes and blogs about comics for TRIP CITY and Sequart.org, and is currently working on books about Neil Gaiman and Alan Moore for Sequart. She is @hannahmenzies on Twitter and hannahmenziesblog on WordPress. Find her bio here.
---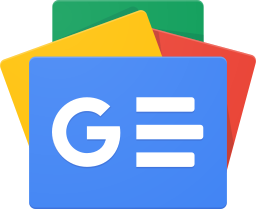 Stay up-to-date and support the site by following Bleeding Cool on Google News today!