Posted in: Archie, Comics | Tagged: archie, archie comics, Bob Bolling, Dan DeCarlo, Frank Doyle, George Gladir, HRL, Josie, Josie and the Pussycats, little archie, riverdale, Rudy Lappick, sabrina the teenage witch
---
Archie's Big Book Volume 1: Magic, Music, And Mischief Walk Into A Comic Shop
"Good things come in threes, and this is a triple threat of MAGIC, MUSIC & MISCHIEF! This collection of classic stories features three amazing series: Sabrina the Teenage Witch, Josie and the Pussycats and Little Archie!" Archie's Big Book Volume 1 is exactly what the title says: a big book. At 304 pages, there's enough in here to keep you entertained for a while. The book opens with the first appearance of Sabrina, from Archie's Mad House #22. The early Sabrina stories are fun and whimsical, thanks in part to Dan DeCarlo's art.
Pay attention to the little details around Sabrina. For instance, her head witch Della was named "Miss Hex Appeal of 1962". Della herself steals every scene, as she is drawn to entice and possibly invoke specific feelings from readers. George Gladir's stories also helped shape Sabrina, but that should be obvious. The stories are fun, and explain how she can't fall in love (among other things). This doesn't stop Sabrina, and Gladir makes plenty use of her boy-crazy ways.
Rudy Lappick's colors are also impressive. Lapick's use of opposing colors bring out the characters. Sabrina is usually in bright, sunny colors to show her personality, while Della is clad in rich, bold colors to highlight her sensuality. There's something to be said about early Sabrina stories, and it's no wonder the teenager was a hit. The later Sabrina stories — written by Frank Doyle and George Gladir — introduce her aunts and shows that they actually do care a great deal about the humans around them. My favorite story by far is "Carnival Capers", where Hilda and Zelda go to the fair, win a ton of toys, and then promptly donate them to the Riverdale Orphanage. Josie and the Pussycats follow Sabrina. But before they introduce the Pussycats, we follow the evolution of the title character Josie. When DeCarlo introduced her in 1963, we had Josie, Melody, and their friend Pepper. Valerie wasn't introduced until 1969, and was the first African-American character Archie had introduced. The earlier stories are also very reflective of the times, and some of the dialogue wouldn't fly in today's classic Archie squeaky-clean image. The girls are more objectified, and there are panels that are very racially insensitive. Archie Comics does acknowledge this in the beginning of the book.
We finish out with Little Archie, introduced in 1956. The stories are more educational and offer some kind of moral, but they're still full of that Archie charm. Little Archie also introduced the world to the Southside Serpents, which if you follow Riverdale, you'll know what that means. Bob Bolling's creation is certainly one of the most endearing endeavors. The art is also stunningly detailed. The art in "The Flash" depicts Little Archie and his dad in the woods, and the great outdoors are presented beautifully.
If you're a new or old fan, you need this book. It showcases some of Archie's other properties, and provides readers with stories that span decades, so you can really appreciate how these classic characters grew.
---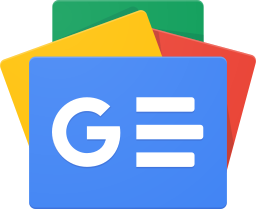 Stay up-to-date and support the site by following Bleeding Cool on Google News today!