Jerry Perkins's Fantasy and Furry Art Collection Offered at SDCC 2018's Big Wow Comicfest
Steve Wyatt writes:
Jerry Perkins was an art collector and a writer well known in the world of the fantasy and furry conventions. His writing and art followed the developing and anthropomorphic world of furries.
He would travel through many west coast conventions from the 1970s thru the early 2000s and was seen at most fantasy and furry conventions such as WesterCon, AnthroCon, Fur Con. He also frequented comic conventions as both a fan and a guest. He has written almost a dozen "Sword & Sorcery" style fantasy novels and stories published through the 1980s and on.
His art collection was an eclectic array of fantasy and furry art. He had many great pieces from classic artists like Todd McFarlane, Paul Smith, Mike Mignola, Art Adams, Mike Kaluta, Frank Ciracco, Michael Whelan, Frank Kelly Freas, Brent Anderson, and George Barr.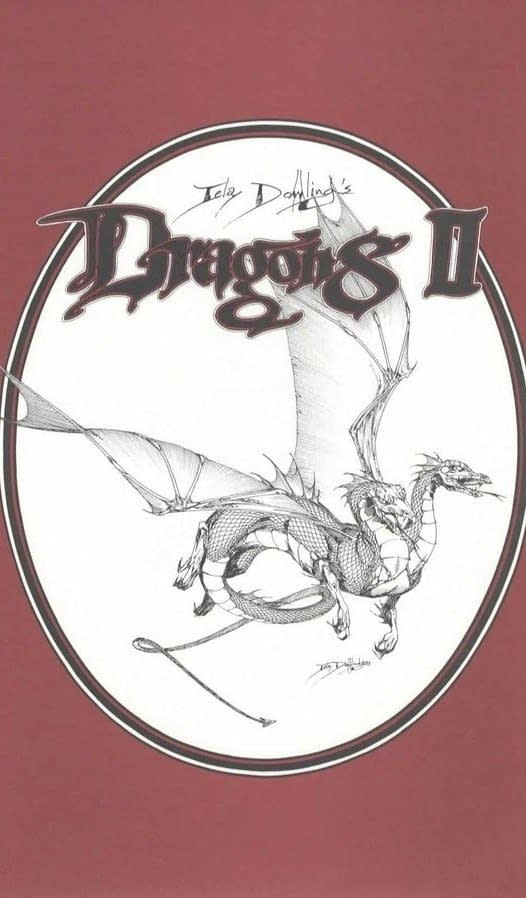 Lela Dowling was a talented artist with a flair for dragons, unicorns and the feminine form, and Perkins was especially interested in collecting Dowling's work, with over 50 Dowling pieces in his collection. These range from quick convention sketches to 16X24 painted masterpieces.
Other fantasy artists that populate Perkins's collection through 10 or more pieces include Baron Engle, Franke Rudi, Tim Hammell, Heather Burton, Terrie Smith, Peter Temple.
Marvel Comics' Avenger, "Tigra," was another common subject for Perkins, and he had many comics artists do their own renditions of the character. These artists include Ernie Chan, Todd McFarlane, Lela Dowling, Art Adams, Donna Barr, Mark Bode, Danny Bulanadi, Phil Foglio, Ken Hooper, Erik Larsen, Bob Layton, Steve Leialoha, Linda Medley, Mike Mignola, Darick Robertson, and Larry Welz (Cherry Tigra).
Jerry Perkins's collection spans over 30 years and consists of some of the best fantasy and furry art ever assembled in one place. This collection is still assembled and will be offered for the first time at this year's San Diego Comic-Con in Booth 1300 at the Big Wow Comicfest.