Arthur Adams, Declan Shalvey and Ed McGuinness Get Marvel Monograph Volumes
We looked at a few Omnibus volumes Marvel Comics has lined up for 2020. And here's a look at a few of the oversized paperback Marvel Monograph volumes, focusing on the art of a number of comic book creators for Marvel Comics. And this time out, that's Arthur Adams, Declan Shalvey and Ed McGuinness.
Marvel Monograph: The Art Of Ed McGuinness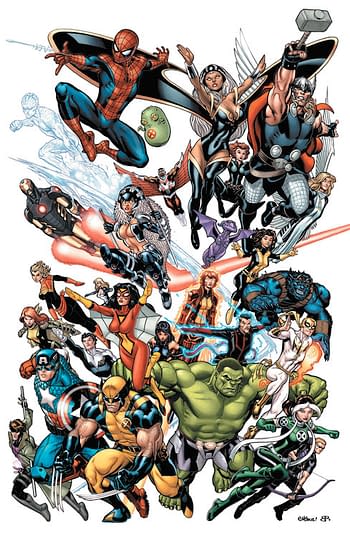 By John Rhett Thomas, Dec. 24, 2019 $19.99 Pages: 112. The powerful pencils of Ed McGuinness spectacularly combine all the energy of classic comic book artwork with 21st century flair – establishing him firmly as one of Marvel's modern masters! McGuinness first caught the eyes of True Believers in his collaboration with Joe Kelly on DEADPOOL, which helped propel the Merc With A Mouth to superstardom. But the artist's larger-than-life visuals were never more bombastic than in his work with Jeph Loeb on HULK! McGuinness reunited with Kelly to team Deadpool with Spider-Man, and, together with Jason Aaron, he's amazed with the X-Men, and delivered a truly mighty team of Avengers! Now McGuinness' unmistakable interpretations of all these heroes – and more – leap from the pages of this action-packed artist study!
Marvel Monograph: The Art Of Declan Shalvey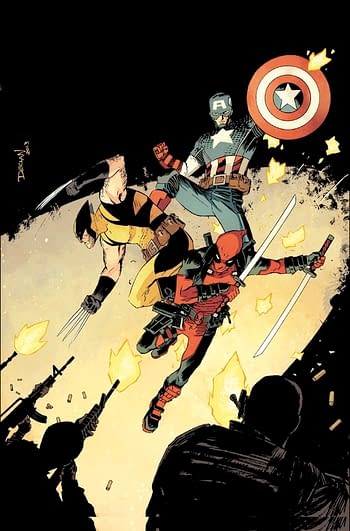 By: John Rhett Thomas, Jan. 21, 2020 $19.99 Pages: 120
Declan Shalvey has left an indelible mark on Marvel's comic book library. His kinetic and expressive style depicts the Marvel Universe in as dramatic, brutal and brilliant a style as it has ever been depicted. His work on MOON KNIGHT, DEADPOOL, DAREDEVIL, RETURN OF WOLVERINE and more – not to mention innumerable covers – has cemented his status as a comic book hotshot. The Marvel Monograph series captures the magic of Declan Shalvey from every angle in an artist study that will be a keepsake for your art book collection.
Marvel Monograph: The Art Of Arthur Adams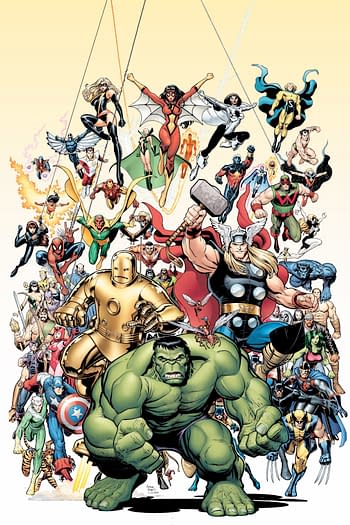 Feb. 25, 2020 $19.99 Pages: 120 Arthur Adams' incredibly detailed rendering has established him as a fan-favorite artist in Marvel's pantheon of talent. From LONGSHOT to UNCANNY X-MEN, HULK, FANTASTIC FOUR and beyond, Adams' distinctive, snappy style has brought innumerable comics and covers to life. The Marvel Monograph series captures the magic of Arthur Adams' ouvre from every angle in an artist study that will be a keepsake for your art book collection