I Asked Retailers To Trust Me – Andy Mangels On Wonder Woman '77 Meets The Bionic Woman
Andy Mangels talks to Byron Brewer about Wonder Woman '77 Meets The Bionic Woman #3, on sale in February from Dynamite. Cover by Cat Stagg. BYRON BREWER: Andy, the solicit says it all: "WONDER WOMAN '77 MEETS THE BIONIC WOMAN has set the mainstream and internet media on fire!" And it's true! What has this reception meant for you, not only as writer of this book but as Wonder Woman's well-known, long-time biographer?
ANDY MANGELS: For those who write in the mainstream field, there is always a hope that one will get to work on their favorite characters, whether that's Superman or Wolverine or Batman or Spider-Man. For me, that character is Wonder Woman. She's spoken to me for 40+ years of my life, and I've written a lot about her for magazines and publications. But getting to write the character — especially one of my favorite versions of her — and tell her stories is a tremendous gift. So is getting to write the stories of Jaime Sommers, one of my other longtime favorites!
The reaction online and in print has been enormously positive so far. I'm doing a lot of interviews, and that's fun. The sales figures are going to really shock some people, and it says something about the faith retailers have in this book. I wrote an email to the top 500 retailers and personally asked them — based on their knowledge of me and my work over the last three decades — to trust me, and order 5-10 more copies of the first issue than they were thinking of doing. I may not have been active as much in comics lately while I was writing novels and producing DVD sets, but the overwhelmingly positive retailer response surprised everyone. And I hope the book will reward their trust.
The first reviews have started coming in as well, and they're top of the line. Everybody loves Judit's art, and they should. She's a talent with a bright future. And I think everyone reading can tell that I'm not just a fan or an expert in these characters; I truly am aiming to tell the best stories possible with them.
BB: We've been told we'll be seeing some of the duo's "greatest television enemies"? Can you let us know who that might be?
AM: Funny you should ask about the villains, because we learned who they are in issue #2. But because of the timing of this interview, they've still got to remain a mystery here! I will say that it was fun creating my own "Legion of Doom" of Wonder Woman and Bionic Woman villains. I was able to tie one Wonder Woman character in to a comic book counterpart, and I've been able to put some Bionic Woman villains into the mix in a way that seems both entirely appropriate and, eventually, fearsome!
BB: I know we are only at issue #3 as February approaches, but how has the chemistry been between Diana and Jaime for you thus far? Do you feel you've had to "force" anything for sake of moving the plot along, or have the power girls melted into a suitable partnership for you?
AM: Writing Jaime and Diana together has been great fun because I treat them as two women who have enormous respect for each other, within seconds of meeting. And as we see in issue #1, Jaime knows a lot more about Diana and Wonder Woman than most people, very quickly. That friendship and trust will grow as the series progresses. I wanted to have a series where the two lead characters don't ever get into a super-hero scuffle over some misunderstanding; both of these women are far too smart for that.
That said, Diana is something that Jaime has yet to encounter: she's magical. Her powers, her plane, her costume… all of it is magical. It's not based in science, which is what Jaime is used to. There was always an explanation for things in Jaime's world before, whether it was Bigfoot or aliens or etc. And while there might have been some mystical elements in some Bionic Woman stories, they don't compare to what Wonder Woman offers. So, Jaime has a lot of questions about how things work, like the invisible plane, which we see her struggling to steer on Cat Staggs' cover to issue #3. It's fun to write those scenes!
BB: I know you are well versed in the backstory of both these TV iconic characters, but has one's "voice" been more difficult to ID? I would suppose Diana would be easier than Jaime?
AM: There are tonal differences between how Diana and Jaime act and react as their shows progressed. Sometimes that was due to production changes behind the scenes, and sometimes it was due to actress input from Lindsay Wagner and Lynda Carter. So, I'm trying to find the balance I like, where I think the characters are their best. Sometimes my beta-reader, Paul Bisson, will get after me because I'm writing Diana or Jaime a little retro for third season episodes (when this story takes place), but I'm trying to keep the characters in their sweet spot. So, when I do the dialogue, if I can't "hear" Lynda or Lindsay say it, it gets rewritten!
BB: Ok, Wonder Woman. Bermuda Triangle. Something mythic has to occur!
AM: Well, that would be a good guess. Fans of Wonder Woman will know that to be the site of Paradise Island, home of the Amazons… but there could also be danger lurking…
BB: No, this is unexpected! You're returning to Max the Bionic Dog?!
AM: There were certain self-imposed "givens" when I plotted this series. One of them was that I knew I was going to use Max the Bionic Dog. Who doesn't love Max? People love dogs. People love super-powered dogs. Who doesn't love super-powered dogs? Villains!
Max isn't the only returning supporting character from the shows. In issue #1, readers saw Steve Trevor, Joe Atkinson, Eve, IRAC, and Rover from Wonder Woman, as well as Oscar Goldman, Jack Hanson, and Ivan Karp from Bionic Woman. But take a look at Aaron Lopresti's variant cover to issue #2. Which of those characters will return? Some of them? All of them? More than we see there? And Max is on that cover…
BB: What role if any is '77 Steve Trevor playing in our little saga? Unlike the WWII iteration, the character was really not that lovey-dovey with Diana in the 1970s.
AM: Steve has a role, but like the TV series by its third season, his role is diminished a bit. He's taking care of some big issues with the IADC and overseeing multiple government operations, and he knows that Diana Prince and Jaime Sommers are both capable agents. That said, Steve had an action scene in issue #1, and he will be in almost every issue, if not all of them. But this story is really about these two extraordinary women and their journey; it's not about how they relate to men! Gimme the Bechdel Test and I'll pass it with flying colors!
BB: Judit Tondora has done some marvelous work on Grimm Fairy Tales, but she is really doing well in this TV salute/superhero world thus far. How has it been to work with the artist?
AM: Judit has been a dream. She's very smart, and extremely talented. I'm asking a lot from her in this series. She has a lot of panels per page, a lot of dialogue, plus everything has to look 1970s, and the likenesses have to be right. She developed some cool motifs for our heroines when they fight, as you saw in issue #1, with the stars for Wonder Woman and circuitry for Bionic Woman.
Judit also gets the heart of the story, and understands how these television characters act and react. They're not comic book characters in a world full of super-powers; in their world, there aren't very many powered people. Judit also does some great body language and expressions, which really drive home the characters more. On top of that, we're shooting directly from Judit's pencils, so she has to be extra-tight with her art.
Judit and I are both loving the reaction from fans so far. We hope you'll continue to love the series, as there are plenty more twists and turns to come. And we have some killer variant covers coming up as well. Make sure to let your comic stores know you want WONDER WOMAN '77 MEETS THE BIONIC WOMAN on your shelf every month!
---
---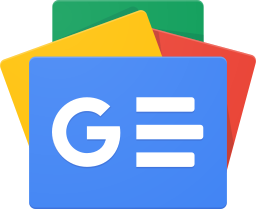 Stay up-to-date and support the site by following Bleeding Cool on Google News today!