Back to Watchmen and Batman With Tom King
Tom King may have been fired from the main Batman book (whatever the official PR line may be) , finishing his planned run in the spinoff Batman/Catwoman mini-series (at the more traditional Tom King length of twelve issues).
Well, in his final few issues, King may be revisiting the reality of the man who Bane used to take Batman down, Thomas Wayne, the Batman from the Flashpoint dimension, who came to the DC universe courtesy of Dr Manhattan's Rebirth role in The Button storyline, intended to mess with Superman and Batman by bringing back both their fathers.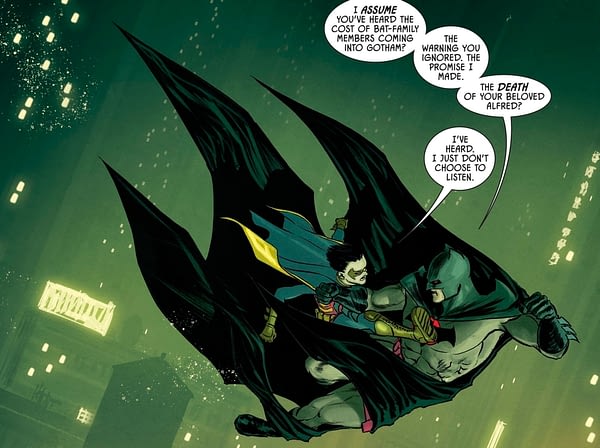 In this week's Superman, we saw Jor-El being sent back to the moment of his death, wrapping up that loop.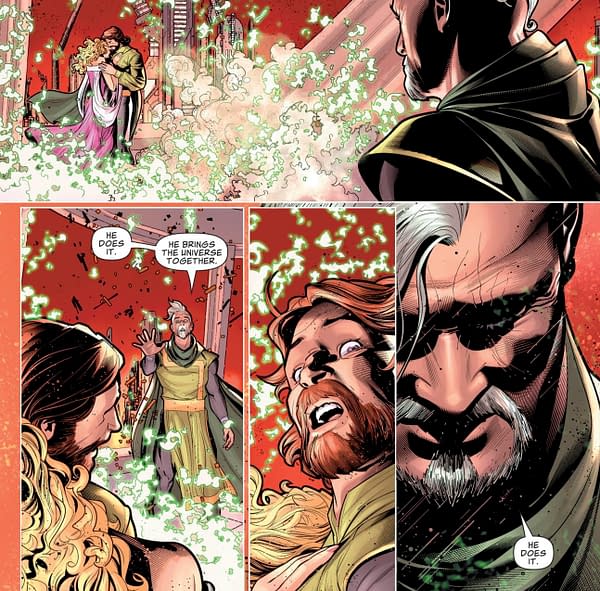 But what of Flashpoint Batman? And Dr Manhattan? And the Button – the smiley face button one belonging to The Comedian which made its way across to the DC Universe. Batman was meant to have been investigating its origins, but was… distracted. By marriage. By Kite-Man. By Bane. Might that distraction be about to go away?
Could it be that Tom King has immediate plans? He posts on Instagram,,,
Happy Batman Day everyone…