"Catfight" is a term for a physical altercation between two women, often characterized as involving scratching, slapping, hair-pulling, and shirt-shredding. It can also be used to describe women insulting each other verbally or engaged in an intense competition for men, power, or occupational success.
A staple of American news media and popular culture since the 1940s and use of the term is considered derogatory or belittling, denigrating of the seriousness of any conflict between two women, and also reflecting that this is regarded as a performance for onlooking men, another example of the pervasiveness of the "male gaze" as the standard perspective.
But the onlooking man is Batman, currently bleeding to death at the hands of Talia, Talia is the mother of Batman's son, Damian, and Catwoman is Batman's new fiance – oh and she's actually called Catwoman, it is possible that the describing phrase may be forgiven in this case.
Especially as it is likely not to involve scratching, slapping, hair-pulling, and shirt-shredding. As in, they've both got swords. And the comic – and cover, revealed below- are by Joelle Jones and Jordie Bellaire.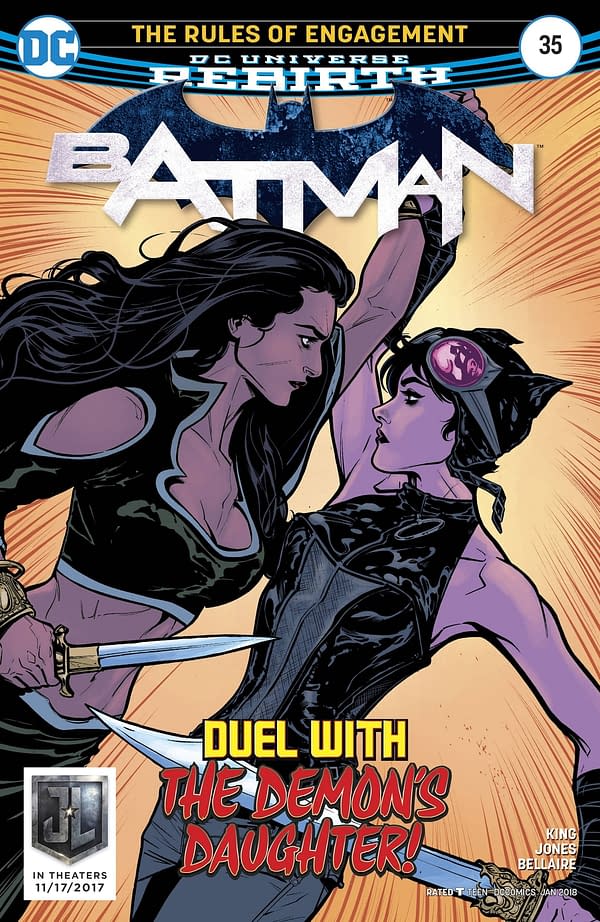 Though there does seem to be a bit of grabbing. If you take away the swords, that look into each other's eyes… maybe they can find an alternative to fighting over a man? Even if it's a Batman? Right now, no one is passing any kind of Bechdel Test…
Here's the alternative cover by Tony Daniel, recognising this is the 800th issue of the Batman series if you added all three volumes together.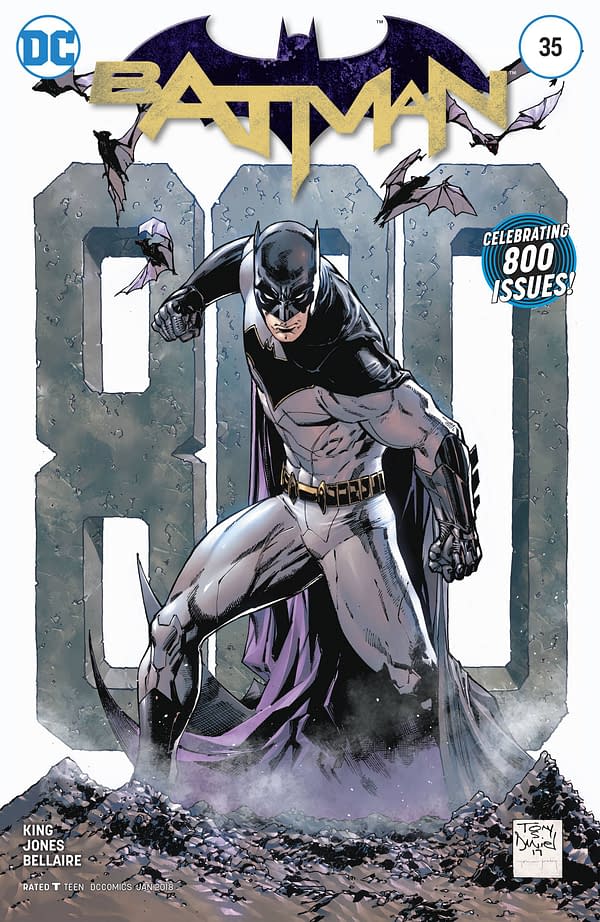 Thanks to infinity13307 for the typo check…
Enjoyed this article? Share it!