This is how the solicitation to Batman Annual #4 ran, ahead of going on sale at the end of the month.
BATMAN ANNUAL #4
written by TOM KING
art by LEE WEEKS and JORGE FORNES
cover by LEE WEEKS
In this new annual, it's two unique stories by BATMAN mastermind Tom King! First, King reteams with Lee Weeks, his collaborator on the Eisner-nominated BATMAN/ELMER FUDD #1 to send the Caped Crusader into space in search of the rare element he needs to save a life on Earth. But what terrible gauntlet of tyrants and monsters will he have to go through to reach his objective? Then, it's back down to Earth and the grimy streets of Gotham City as King and acclaimed newcomer Jorge Fornés task the Dark Knight Detective with a dangerous case only he can solve.
But it seems that it's all change and Lee Weeks is no longer drawing that story, at least not in time for the annual. Instead, Mike Norton of Revival, Grumble, Trinity, Green Arrow/Black Canary, Angel/Faith, Young Avengers and Micronauts is stepping in to draw a new story for the volume. Here is the new solicitation.
BATMAN ANNUAL #4
(W) Tom King (A) Mike Norton, Jorge Fornes (CA) Lee Weeks
Now features art by Jorge Fornes and Mike Norton and a new story:  What's it like to be Batman from day to day? What are the challenges that the Dark Knight Detective faces? From thieves to marauding monsters, writer Tom King takes us across the gamut of experience to show the vast scope of what it takes to fill the Batman's boots…and then what it means when he goes back home.In Shops: Oct 30, 2019 Final Orders Due: Oct 07, 2019 SRP: $4.99
And it may be this story Tom was talking about when he said,
Hell yeah. He's doing the next annual, which is sort of my ultimate thesis/last word on Batman, and he's doing one more issue near the end. https://t.co/ZZt0MjcLHg

— Tom King (@TomKingTK) September 22, 2019
The comic still has Lee Weeks' cover…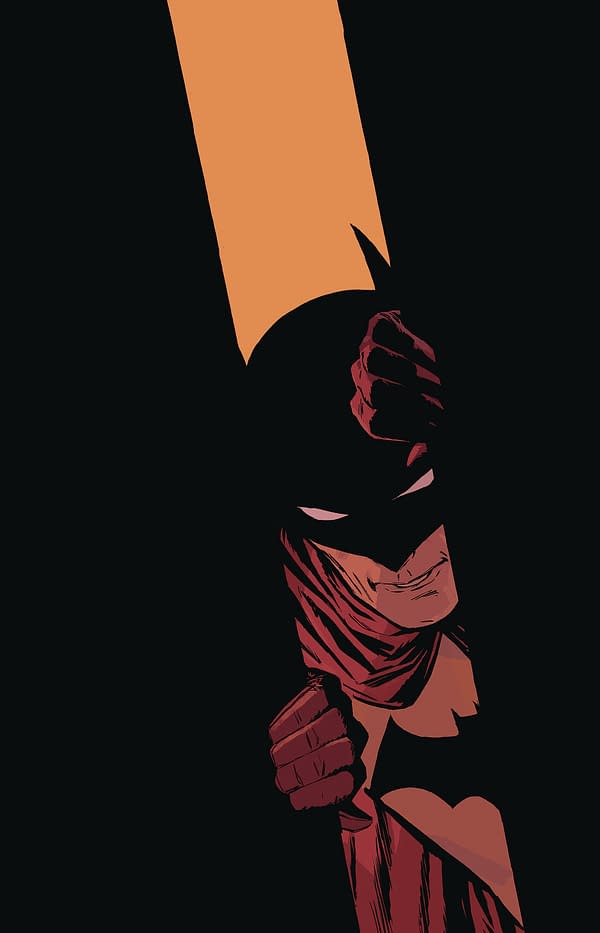 Enjoyed this article? Share it!